2022 Look Ahead
Posted: January 5th, 2022
Authors:
Colin M.
Amy M.
Karen T.
Paul H.
Rich H.
Connie P.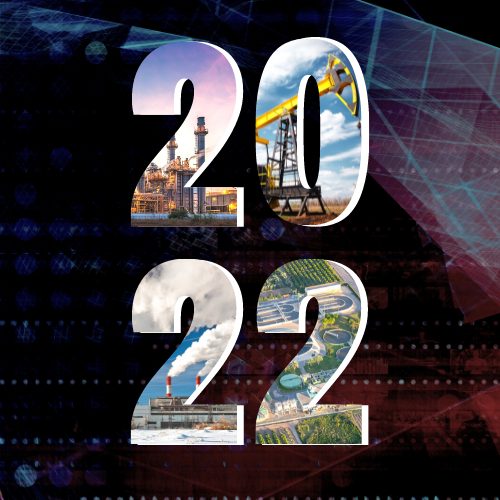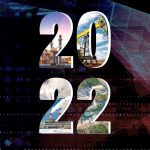 This is a multi-part series consisting of 20 articles to celebrate ALL4's 20th anniversary. Stay tuned for part 2 coming soon!
I am excited and honored to once again introduce ALL4's annual Look Ahead.  Part of forecasting the year ahead is looking backwards to see how environmental, health, and safety (EHS) programs have evolved, and which patterns will continue, evolve, or even accelerate into the future.  A few things are very clear as we survey the landscape:
The concept of EHS programs that focus exclusively on compliance is behind us. EHS programs have become a critical part of a company's role as corporate citizens in their interactions with their local communities and beyond.  Environmental, Social, and Governance (ESG) programs are being implemented accordingly, and companies are setting goals beyond just compliance.
Environmental Justice (EJ) continues to be among the top priorities of the Federal administration, making outreach to local communities and educating your neighbors on your operations a top priority.
The ability to analyze and present EHS and ESG data in a way that clearly illustrates improvements and successes to a broad group of public stakeholders becomes more important every year.
ALL4 is excited to be celebrating our 20th anniversary of growing with our clients this March.  To commemorate the occasion, we are publishing 20 Look Ahead topics throughout the month of January.  Several of the topics hit on strategies related to the topics above – ESG, EJ, and digital and communication strategies that help with stakeholder communications and the retention of legacy knowledge.  Of course we will also cover other core EHS strategy topics related to emerging contaminants, climate change, compliance, efficiency in your EHS program, and the ability to navigate permitting in a way that helps companies grow.  Through our growth over these past 20 years, we have added consultants to our team with expertise in all of these areas.  I hope you will enjoy reading these updates from them.  Thanks always to our clients and partners, and we look forward to what this year has to bring!
In this edition:
How Might Air Permitting Change in 2022 and Beyond? // Amy Marshall
WOTUS Look Ahead // Karen Thompson
SPCC Plans – Will U.S. EPA Propose an Expansion of Applicability for 2022? // Paul Hagerty
Environmental Justice // Rich Hamel
ESG Evolves and Escalates as Climate and Other Pressures Mount // Connie Prostko-Bell
---
How Might Air Permitting Change in 2022 and Beyond?

//

Amy Marshall
There are a multitude of state and federal policy and regulatory actions that could change air permitting, as we know it, going forward.  Primarily, the current U.S. Environmental Protection Agency (U.S. EPA) administration has elevated environmental justice (EJ) as one of its top priorities and many states are developing policies, or even regulations, to address EJ.  Another article in ALL4's 2022 lookahead series addresses the anticipated real world EJ activity in 2022.  However, from an air permitting perspective, the implications of EJ must be considered in the timeline, scope, communications, and maybe even the design and engineering of an air permitting project.  While EJ tops the list of impactful 2022 air permitting changes, there are several other regulatory and policy developments to watch for including:
Potentially lower National Ambient Air Quality Standards (NAAQS) for fine particulate matter and ozone;
More stringent classifications for certain ozone nonattainment areas;
More stringent modeling requirements for projects triggering Prevention of Significant Deterioration (PSD) Review;
Potential changes to state minor new source review (NSR) programs to enhance public and U.S. EPA involvement;
Potential revocation of existing favorable air permitting policies and regulations;
Increases and/or enhancements to monitoring requirements under Title V permits as they are renewed.
U.S. EPA is currently reconsidering the NAAQS for fine particulate matter (PM2.5) and ozone and is likely to propose lower standards for at least PM2.5 in 2022.  The prior administration declined to lower either standard, but the review committees have been re-chartered and it is likely that the annual and even the daily PM2.5 NAAQS will be lowered.  The lack of headroom between background PM2.5 concentrations and the annual PM2.5 NAAQS will make it exceedingly difficult for facilities located in many areas of the country  to successfully model PM2.5 under a more stringent NAAQS.  A pre-project ambient monitoring study may or may not show that modeling over-predicts a facility's impact on ambient concentrations at its fenceline, but will certainly delay a project timeline if an air dispersion modeling demonstration is not successful.  U.S. EPA has also recently published revised draft modeling guidance suggesting that facilities must model PM2.5 emissions if PSD is triggered for nitrogen oxides (NOx) or sulfur dioxide (SO2).  In short, look for modeling demonstrations for certain air permitting projects (or permit renewals) to be more challenging moving forward.
ALL4 is also tracking several geographic areas that are being reclassified to a more stringent nonattainment designation, which will change air permitting thresholds and requirements.  Our Texas lookahead article covers impacts in two such areas and our Kentucky staff recently published a blog on upcoming changes to Louisville Metro air regulations.
Many state agencies (including several in the Southeast) currently do not require certain types of minor NSR permit applications to undergo public review and do not provide them to the U.S. EPA for review.  U.S. EPA has indicated (for example, in a September 2021 presentation to the Association of Air Pollution Control Agencies) that they are interested in looking at ways to revise regulations around these programs such that more minor NSR permits undergo public and U.S. EPA review.  "Enhanced" minor NSR regulations and permit review requirements  will mean potentially longer permitting timelines for "smaller" projects and the risk of adverse public and U.S. EPA comments that may impact project design or even whether a project is approved.
The regulated community has been using U.S. EPA's vast collection of permitting guidance, precedent, and interpretive memoranda around PSD/NSR permitting since the inception of the NSR regulations.  As we all know, the last administration issued several favorable (and practical) regulatory interpretations and rules.  The current U.S. EPA is reviewing certain actions initiated by the previous administration, such as the 2017 Pruitt Projected Actual Emissions memo, the Meadowbrook common control memo, and the Limetree interpretations around reactivation and project aggregation, which could result in important changes to current air permitting policy.  Revocation of these memos will likely make air permitting of certain projects more difficult, and could result in agencies questioning a facility's projected actual emissions and instead adding PSD avoidance limits for projects to permits.  Another controversial policy change that was also promulgated as a regulatory change in the prior administration is Project Emissions Accounting (PEA), which allows facilities to take credit for decreases related to a project in Step 1 of the PSD applicability analysis instead of doing a full Step 2 netting analysis.  Although U.S. EPA denied a petition to revoke the PEA memo and reconsider the PEA rule, it is considering revisions to the PEA rule that will likely be proposed in late 2022.  Any revisions are likely to cover the items identified in the petition: how to define a project, how to make sure the Step 1 reductions are in fact related to the project, and how to ensure that the reductions will actually occur.  A revocation of the PEA rule could make air permitting of certain types of environmentally beneficial projects more difficult and time consuming.
Finally, public interest in Title V permit renewals is high, and even if there are not EJ concerns, public and/or U.S. EPA comments on a draft Title V renewal permit could result in additional monitoring, recordkeeping, and/or reporting requirements to provide more certainty that a facility is complying with emissions limits.  ALL4 continues to track policy and regulatory developments around EJ, air permitting, and NAAQS, so stay tuned for more news on these topics in 2022!  Contact Amy Marshall or your ALL4 project manager for more details.
2022 will be an active year for changes under the Clean Water Act (CWA).  The new Waters of the United States (WOTUS) definition is out for public comment until February 7, 2022.  The United States Environmental Protection Agency (U.S. EPA) will be holding public hearings January 12, 13, and 18 to take public comments.  The proposed definition reverts back to the 1986 definition with updates reflecting Supreme Court decisions (referred to as pre-2015 rules).
Pre-2015 Regulatory Definition and court decisions that are being proposed in the new rule include seven elements from 40 CFR 230.3(s).
"The term waters of the United States means:
(1) All waters which are currently used, or were used in the past, or may be susceptible to use in interstate or foreign commerce, including all waters which are subject to the ebb and flow of the tide;
(2) All interstate waters including interstate wetlands;
(3) All other waters such as intrastate lakes, rivers, streams (including intermittent streams), mudflats, sandflats, wetlands, sloughs, prairie potholes, wet meadows, playa lakes, or natural ponds, the use, degradation or destruction of which could affect interstate or foreign commerce including any such waters:
Which are or could be used by interstate or foreign travelers for recreational or other purposes; or
From which fish or shellfish are or could be taken and sold in interstate or foreign commerce; or
Which are used or could be used for industrial purposes by industries in interstate commerce;
(4) All impoundments of waters otherwise defined as waters of the United States under this definition;
(5) Tributaries of waters identified in paragraphs (s)(1) through (4) of this section;
(6) The territorial sea;
(7) Wetlands adjacent to waters (other than waters that are themselves wetlands) identified in paragraphs (s)(1) through (6) of this section; waste treatment systems, including treatment ponds or lagoons designed to meet the requirements of CWA (other than cooling ponds as defined in 40 CFR 423.11(m) which also meet the criteria of this definition) are not waters of the United States."
The new rule also incorporates guidance from the Rapanos v. Untied States and Carrabelle v. United States (2007 and 2008 guidance), and Solid Waste Agency of Northern Cook County (SWANCC) v. United States (2001 and 2003 memorandums).
We are likely to see comments from industry, trade associations, economic development and non-governmental organizations.  The pre-proposal public meetings were well attended by these groups, and comments received then will likely be submitted during the official public comment period. We will have to wait and see how these comments are taken into account in the final definition.
Look for U.S. EPA to respond to comments and finalize the proposed definition this summer or fall.  In the meantime, the Army Corps of Engineers and U.S. EPA will continue to operate under this revised definition under executive order.  If you have projects that involve building in or disturbing WOTUS, plan to continue working under pre-2015 rules.  ALL4 will continue to track CWA developments such as the WOTUS definition – please contact Karen Thompson for more information.
SPCC Plans – Will U.S. EPA Propose an Expansion of Applicability for 2022?

//

Paul Hagerty
On March 12, 2020, the U.S. Environmental Protection Agency (U.S. EPA) entered into a Consent Decree with the Natural Resources Defense Council (NRDC) regarding U.S. EPA's alleged failure to comply with certain provisions of the Clean Water Act (CWA).  Specifically, NRDC alleges that section 311(j)(5)(A)(i) of CWA compels U.S. EPA to require an owner or operator of a non-transportation-related onshore facility to prepare a plan which details the planning and actions necessary to respond to a worst-case discharge of hazardous substances.  Although 40 CFR §112 addresses planning and response actions specifically related to oil via preparation of a Spill Prevention, Control and Countermeasure (SPCC) Plan, SPCC Plans do not apply to hazardous substances.  In effect, NRDCs action and the resulting Consent Decree will compel U.S. EPA to evaluate this perceived gap and may result in a significant broadening of materials and conditions subject to SPCC planning.
Why is this topic germane to the "2022 Lookahead" series?  The Consent Decree sets certain milestones and timelines, the first of which is coming due in early 2022.  Specifically, no later than 24 months after the effective date of the Consent Decree (March 12, 2020), U.S. EPA is required to sign a notice of proposed rulemaking (NPR) pertaining to this issue – by March 2022.
What happens after March 2022?  Assuming there aren't any delays with the process (but there always are…), the U.S. EPA must no later than 30 months after publication of the NPR sign a notice taking final action on the NPR (essentially a Final Rule).  From a timing standpoint, this would be late 2024.
What does this mean for the regulated community in 2022?  Well, if the U.S. EPA NPR signals that hazardous substances are to be addressed in this section of the CWA, then expect significant changes coming in the next few years regarding applicability and content of your SPCC Plan.  However, don't be surprised if U.S. EPA reverts back to their previous position when they were challenged by NRDC in 2015, which was to essentially state that the current CWA framework adequately addressed hazardous substances in other sections of the Act.
We will continue to monitor progress of this Consent Decree and report back any findings.  Contact your ALL4 Project Manager or Paul Hagerty for more information.  Additional resources can be found on our Water Quality Compliance page.
Environmental Justice

//

Rich Hamel
Environmental Justice: Looking Ahead to 2022
Since the Biden administration took office on January 20, 2021, the topic of environmental justice (EJ), along with climate change, has jumped to the forefront of the U.S. environmental agenda. Nearly every communication from the administration related to the environment now addresses EJ directly, and many appointments to the Biden Cabinet are staff who have expertise in EJ. Throughout 2021, the administration has been collecting data, making plans for new policies and regulations, and utilizing existing rules that have been in existence for decades, but had been rarely, if ever, utilized, to further their EJ agenda. We fully expect this will continue and expand in 2022, along with the introduction of new tools, new policy directives, and rule proposals. Additionally, the administration is committed to making data more accessible to the public, between efforts to simplify the Toxics Release Inventory (TRI) website for easier access and understanding, to funding monitoring programs via grants to allow for more ambient pollutant data to be collected and published.
Environmental Justice Activities in 2021
The Biden administration kicked off its environmental agenda with the January 27th Executive Order "Executive Order on Tackling the Climate Crisis at Home and Abroad." The executive order established combating climate change and EJ as two cornerstones of the new Administration's policy objectives and announced what has become known as the Justice 40 plan, which targets clean energy investments with the goal of delivering 40 percent of the benefit to overburdened communities.
The year also saw a heightened focus on enforcement of environmental crimes, with the administration using two existing, but rarely invoked rules, Title VI of the Civil Rights act and Section 303 of the Clean Air Act, to enforce their agenda and pressure states to do the same.
A number of states have also begun implementing their own EJ policies and rules. New Jersey worked to finalize the implementation of its EJ law, passed in October 2020, and California is in the midst of their own rulemaking with the AB 1001 proposed EJ rule. Several other states, including North Carolina, Alabama, Texas, Virginia, and Illinois, have begun incorporating some level of EJ review into their permitting processes.
Looking Ahead to 2022
EJ will continue to be a focus of the environmental agenda in 2022. In the Draft FY 2022-2026 EPA Strategic Plan, one of the 7 key goals outlined is "Take Decisive Action to Advance Environmental Justice and Civil Rights." The goal focuses on correcting the historical environmental injustices committed in the past and achieving measurable environmental, public health, and quality of life improvements in the most overburdened communities. It once again emphasizes vigorous enforcement of civil rights and EJ violations. Specifically included in the goal are the following objectives:
Promote Environmental Justice and Civil Rights at the Federal, Tribal, State, and Local Levels: Empower and build capacity of underserved and overburdened communities to protect human health and the environment.
Embed Environmental Justice and Civil Rights into EPA's Programs, Policies, and Activities: Integrate environmental justice and civil rights in all of the Agency's work to maximize benefits and minimize impacts to underserved and overburdened communities.
Strengthen Civil Rights Enforcement in Communities with Environmental Justice Concerns: Strengthen enforcement of and compliance with civil rights laws to address the legacy of pollution in overburdened communities.
Additionally, U. S. EPA has asked for funding for the creation of an Assistant Administrator for Environmental Justice position to further emphasize EJ objectives. It is also expected that U.S. EPA will roll out a new version of their EJ screening tool, EJSCREEN, in a more robust format that will identify whether communities are overburdened. The administration has committed to a more integrated approach to EJ, using tools like EJSCREEN, the Power Plants and Neighboring Communities mapping tool, and others to assist in identifying overburdened communities and what additional requirements related to permitting may be required.
In terms of regulatory action, there are two pieces of rulemaking at the federal level that, if enacted, could add significant challenges to permitting related to EJ:
CLEAN Future Act:
Draft legislation developed by House Democrats, the CLEAN Future Act, has significant provisions related to EJ:
Defines an overburdened census tract, which is a census tract that:

Has been identified within the National Air Toxics Assessment (NATA) published by the U.S. EPA as having a greater than 100 in 1,000,000 total cancer risk; or
Has been determined to have an annual mean concentration of particulate matter less than 2.5 microns in diameter (PM5) of greater than 8 micrograms per cubic meter (mg/m3), as determined over the most recent 3-year period for which data are available.

After the date of enactment of the CLEAN Future Act, no permit shall be granted by a permitting authority for a proposed major source that would be in an overburdened census tract.
After January 1, 2025, no permit for a major source in an overburdened census tract shall be renewed.
The potential impact of this rule, if enacted, would be enormous: A large percentage of the U.S., including most industrial areas, has an annual mean PM2.5 concentration greater than the 8 mg/m3 threshold, meaning that no permitting of major sources in those areas would be allowed, and no permit could be renewed after January 2025. At present, the CLEAN Future Act appears to be in limbo, with little progress since it was initially introduced in March 2021, especially with Congress currently focused on the Build Back Better infrastructure package. In our view it is unlikely that legislation as stringent as the CLEAN Future Act would ever pass in its current form; however, we should pay close attention to the evolution of this Act should it return to Congress' attention.
Cumulative Risk Assessments:
Another effort that will likely see draft publication in early 2022 is requirements and guidance for performing cumulative risk assessments (CRA). A CRA assesses the cumulative risk from overlapping environmental hazards from a facility. These include:
Air emissions;
Water discharges;
Chemical mixtures; and
Non-chemical stressors (higher at-risk local population, etc.)
The concept for CRA dates back to the Bush administration in 2003 and was part of Obama's 2014 environmental agenda, so it has been around for some time, but this is the first time guidance around CRA will be formally published. Draft guidance was peer-reviewed within the U.S. EPA in July 2021 and is expected to be published within the first few weeks of 2022. Once this guidance is published, it is likely that CRA will quickly be adopted as a permitting requirement when a facility is located near an EJ community. Whether this could result in a requirement for additional air dispersion modeling or fence line monitoring is currently unknown. Interestingly, it is expected that the guidance will be published without the opportunity for public comment, which will no doubt result in litigation.
Conclusions
EJ, along with combating climate change, is a cornerstone of the Biden administration's environmental agenda. In the past year we have seen growing amounts of activity, both at the state and federal level, around EJ and an increasing amount of federal intervention on state permit actions based on inadequate consideration of EJ issues. In 2022, we will see more policy and rulemaking activity related to EJ and no doubt continued federal activities related to permit actions. We also expect an increase in enforcement activities as the administration seeks to serve notice that environmental crimes near overburdened communities will be dealt with harshly.
Additionally, as public awareness and activism continues to increase, EJ provides a wide avenue for interveners to use to criticize a permit action as being deficient and will likely be included as part of the grounds for permit denial when outside entities choose to oppose issuance of a construction permit.  ALL4 will continue to follow EJ activity at the state and federal level; for more information please contact Rich Hamel.
ESG Evolves and Escalates as Climate and Other Pressures Mount

//

Connie Prostko-Bell
What is the point, really, of ESG? The heart of the matter is about market actors preparing to compete in a dramatically changing economy. In order to do so successfully, each must effectively mitigate risk and presciently adapt where change cannot be avoided.
Why is our economy changing so radically? We live in a closed system, affectionately known as planet Earth. Our lovely planet has some key limitations. There is only so much material to extract and only so much capacity to absorb waste. We have been extracting material and producing waste for a very long time and at an accelerating rate. We continue to add to the load population-wise and we measure success almost exclusively by economic growth. The risk resulting from these pressures comes in a variety of categories, Environmental and Social among them. An entity's ability to navigate successfully depends largely on the way they approach risk and change – or how they Govern their organization. Hence the emergence of ESG as a business-critical evaluation of a company's likelihood to continue to create value and generate returns for the next 5, 10 or 50 years.
Considering 2021 in the context of ESG we saw a year of hyperactivity driven by regulatory, political, social, scientific, business and climate change. While the caveat 'past performance does not guarantee future returns' is well headed, it is impossible not to consider the current trajectory when thinking about what 2022 is likely to bring.
Environment
According to Stacker (using data from NOAA) there were 18 natural disasters in the US in 2021, each of which reached or exceeded $10b in damages including wildfires, hurricanes, flooding, tornados, windstorms and hail. "The only two truisms when it comes to extremes in climate change are that almost everywhere: The hot hots are getting hotter and more frequent, and the wet wets are getting wetter and more frequent," said Daniel Swain, a climate scientist at UCLA who specializes in the relationship between climate change and weather. (Washington Post, Dec 17, 2021 "Cold, heat, fires, hurricanes and tornadoes: The year in weather disasters")
COP26 took place in Glasgow in November resulting in a mixed bag of outcomes. Ultimately 152 countries have submitted so-called Nationally Determined Contributions or NDC to cut emissions, but even if those countries deliver it is estimated to be inadequate to meet the goal of limiting temperature rise to 1.5 deg C. (WRI, Nov 17, 2021 COP26: Key Outcomes From the UN Climate Talks in Glasgow).
Currently 45 nations have Emissions Trading Schemes (ETS) or Carbon Taxes implemented, scheduled or under consideration. China initiated a carbon trading program in July seeing $32m USD in trading on opening day. (EARTH.org) Notably, the US is not among them, though some states have or are considering ETS.
Social
Malfunctions in the global supply chain caused shortages ranging from parts, to finished goods to logistics capacity leading to empty shelves, delayed shipments and missed forecasts across the globe.
The pandemic continued to impact consumer behavior resulting in winners (e.g., UPS, Netflix, Amazon) and losers (e.g., Carnival, Delta, Cineplex).
The labor market experienced shocking upheaval as workers were involuntarily displaced in some markets while others suffered severe worker shortages. Many companies are rethinking their approach to compensation, benefits and employee relations in an effort to be able to attract and retain workers.
Governance
Politically, 2021 saw considerable changes as market reactions to the administration change in the US took effect. For example, in late 2020 GM abruptly abandoned an alliance of automakers backing the Trump administration's efforts to require states to conform to federal policy regarding fuel economy standards.
From a regulatory perspective in the US, we experienced significant activity related to the financial community and regulated emitters, particularly from the Securities and Exchange Commission (SEC), Department of Labor (DOL), and the EPA.
The SEC issued a Risk Alert meant to address disingenuous claims made by so-called ESG products and services, created a website dedicated to providing ESG guidance and identified ESG as an examination priority.
The DOL went after the so-called 'non-pecuniary rule' issued by the previous administration which many argued discouraged consideration of ESG risk factors in investment decisions made by administrators of public retirement plans.
USEPA proposed new methane rules targeting both new and existing oil & gas facilities driven by the Global Methane Pledge announced at COP26.
Disruptions caused by cybercrime impacted companies globally in 2021 exposing them to revenue losses, data losses, compromised IP, litigation and ransom payments. Colonial Pipeline paid $4.4 million in bitcoin to The Darkside gang to restore their digital infrastructure in 2021, in addition to the lost revenue, chaos and disruption caused by the pipeline being inoperable.
2022
Clearly ESG is an enormous topic with many elements and nuances that vary in relevance to individual companies, jurisdictions and people depending on location, dependencies, resources or other factors.
Based on 2021's activity and other pressures 2022 promises to be action packed. For 2022 it is likely we will continue to see industry tackle issues related to:
Environment
Climate Change
Carbon transition / Net Zero commitments
Resource Productivity and Natural Capital Management
Don't expect carbon taxes in the US in 2022 but prepare to incorporate progressive carbon taxes in other countries as well as internal carbon costs in risk planning, exposure disclosures, product design, and decision making.
Social
Supply Chain Resilience
Human Capital Management
Environmental Justice
Governance
Shareholder and Investor pressure to disclose, declare and act
Engaging with shareholder activists in exchange for proxy proposal withdrawal
Reporting veracity
Demands for common metrics and standard frameworks
Cybersecurity
ALL4's ESG team will meet you where you are in 2022 and help execute a strategy that addresses risk and opportunity and positions your organization to win the long game.