Growing Sustainable Community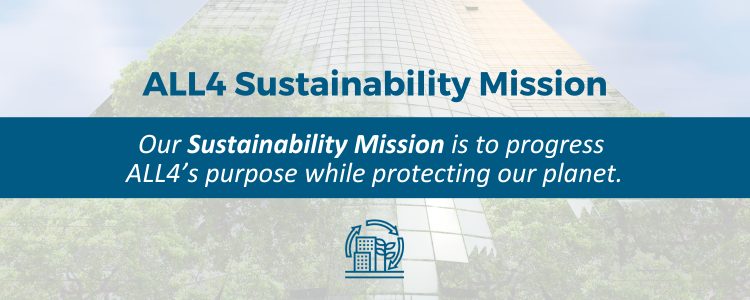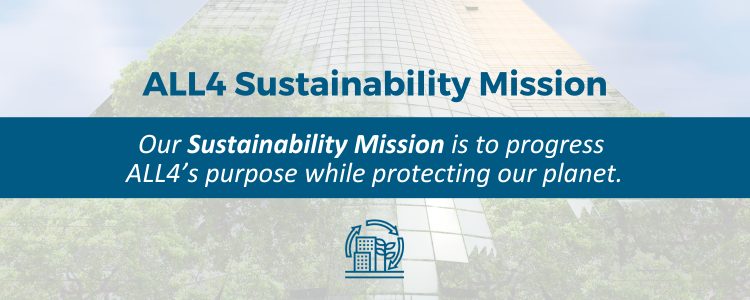 Sustainability at ALL4
At ALL4, we believe that a sustainable future is not just a possibility but a responsibility. We live our purpose to "grow sustainable community" every day. We have developed and supported our clients' sustainability efforts for decades and, while we have won awards for our own sustainability efforts in the past, we embarked on a journey in 2021 to formalize our sustainability journey going forward. Internally, we provide personal and professional growth opportunities for our team. Externally, we support the growth of our clients' operations and the communities where they reside. We believe that growth builds community and community creates the opportunity and responsibility to best nurture our natural resources.
Our Sustainability Efforts
Environmental Health: We are passionate about preserving and enhancing the well-being of both the planet and its people. By working hand-in-hand with our clients, we implement strategies to reduce pollution, manage waste, and promote a cleaner, healthier environment.
Safety First: Our approach to safety transcends mere compliance. We proactively identify and manage risks to prevent accidents and protect the well-being of all involved. From employees to local communities, safety is our utmost priority.
Social Justice: At ALL4, social responsibility is at the heart of our sustainability efforts. We strive to ensure that our projects are inclusive and equitable, fostering a sense of community and leaving a positive, lasting impact.
Our Sustainability Goals
Reduce Environmental Impact: We aim to minimize our footprint through energy efficiency, waste reduction, and utilizing sustainable materials and technologies.
Promote Education and Awareness: We actively engage with communities and stakeholders to foster awareness and understanding of environmental issues and solutions.
Collaborate for Change: We believe in the power of collaboration and partnership. Working together with clients, governmental bodies, and NGOs, we aim to drive meaningful change and innovative solutions.
Our Services
From regulatory compliance to innovative solutions for sustainability, ALL4 offers a diverse range of services to meet the unique needs of each client.
Environmental Consulting: Tailored strategies to address environmental challenges, including assessments, permitting, compliance, and more.
Sustainability Audits: Comprehensive evaluation of current practices to identify opportunities for sustainable growth and improvement.
Community Engagement: Facilitating dialogue and collaboration with local communities to ensure that our projects reflect their needs and values.
Sustainability Report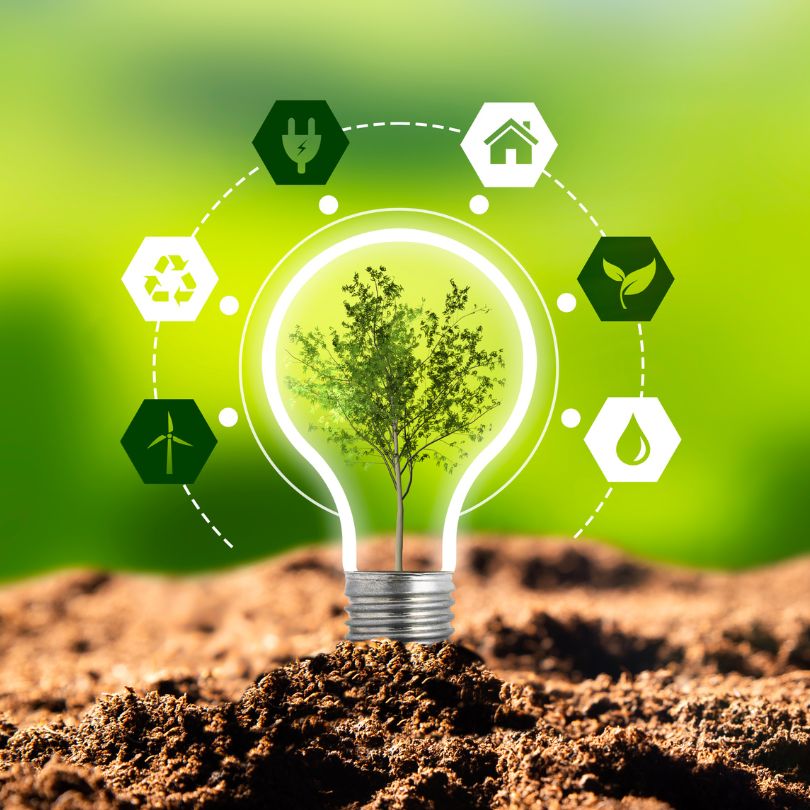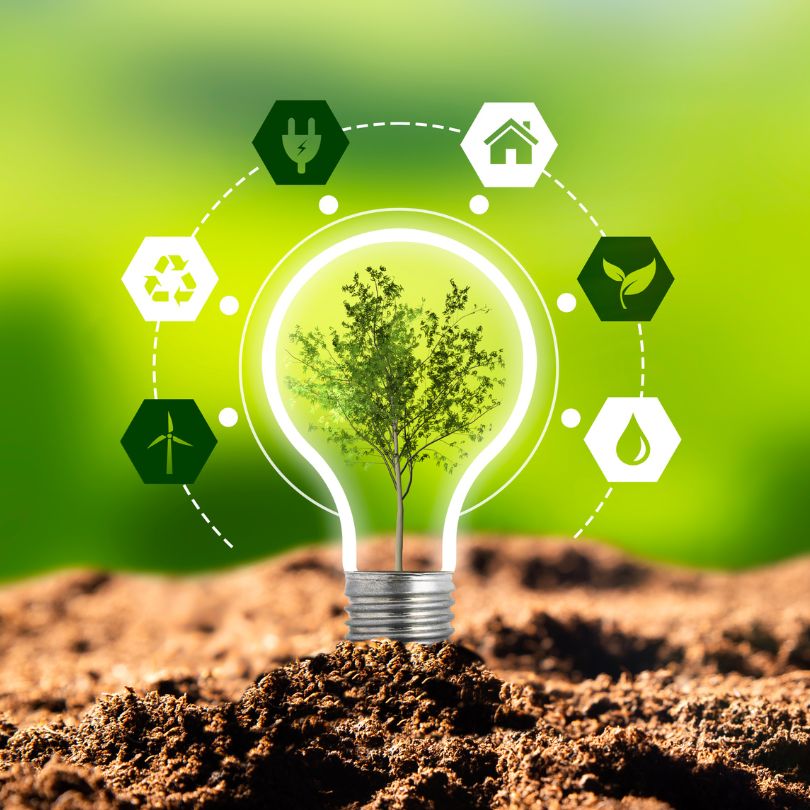 ALL4 is excited to present our first sustainability report. We share our initial Sustainability Report as a means to further connect to our purpose and live our sustainability journey alongside our clients and partners and will develop a sustainability report on a yearly basis moving forward. As our company and experience expand, the report may change in some ways, but there are a few key metrics we plan to track and evaluate each year. These metrics include greenhouse gas (GHG) emissions, recycling rate, water usage, and the sustainability engagement of our employees.
2022 ALL4 Sustainability Report
Community Outreach
Giving back to the community is a reflection of ALL4's core values and philanthropic legacy. As part of our benefits package, employees are provided one paid business day to volunteer and ALL4 matches employee contributions to the United Way campaign.
ALL4 encourages employees to recommend and lead efforts to give back to local and national organizations. From internal initiatives like recycling k-cups to supporting our local communities, ALL4 has worked with and donated to many organizations, including Toys for Tots, Leukemia & Lymphoma Society, Inglis, West Chester Running Club, Aiden's Heart Foundation, ALS Foundation, Chester County Turkey Trot, Salvation Army Angel Tree Program, Helping Hungry Kids, Fleece for Keeps, Marine Corps League, Friends of Homeless Animals, Lunches of Love, Cradles to Crayons, Chester County Food Bank, Fiorenza's Food for Friends, PACs, St. Mary's Franciscan Shelter, Camphill Village, ALL 4 PAWS Rescue, Hustle for Henne, Coatesville Kids to College, Red Cross Blood Drive, Clean Air Run, Children's Healthcare of Atlanta Scottish Rite, and Atlanta Community Food Bank.

Community Outreach Efforts at ALL4
Annual Service Day: Our annual Service Day brings employees into the community for a day of giving back.  From packing lunches, to organizing donations, ALL4's staff is an active supporter of the foundations that impact our neighbors.
Adopt-a-Highway: ALL4 adopted a stretch of Route 113 in Phoenixville, PA in 2003.  Volunteers from the Philadelphia Office do routine maintenance to keep local roads looking beautiful!
Sack the Snacks: We keep our offices stocked with a mix of healthy snacks and sweet treats to prevent anyone from becoming too…hangry.  However, each December, our cupboards are bare and we instead donate our snack funds to a charity of each office's choosing.

Inclusion, Diversity, Equity, and Accessibility (IDEA) at ALL4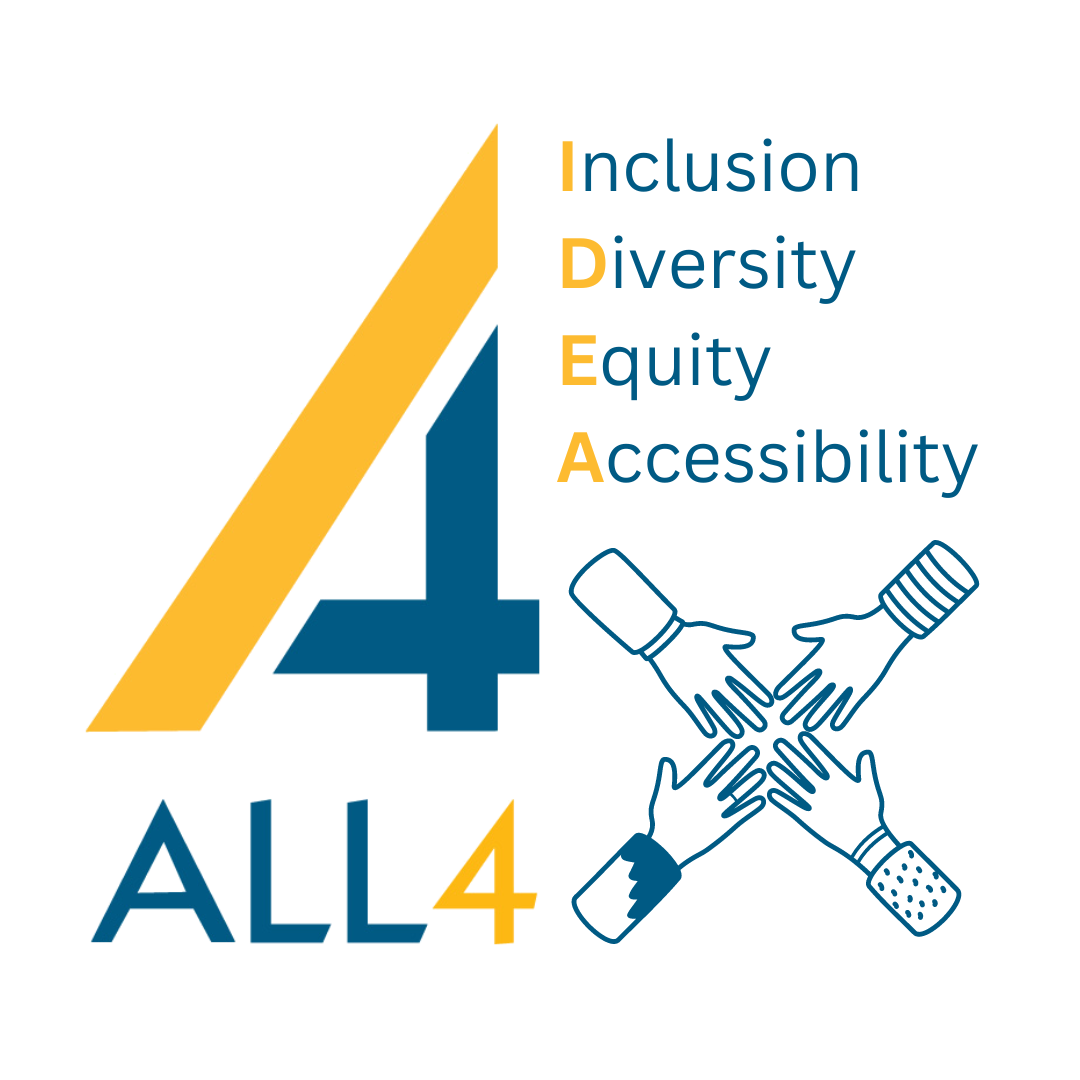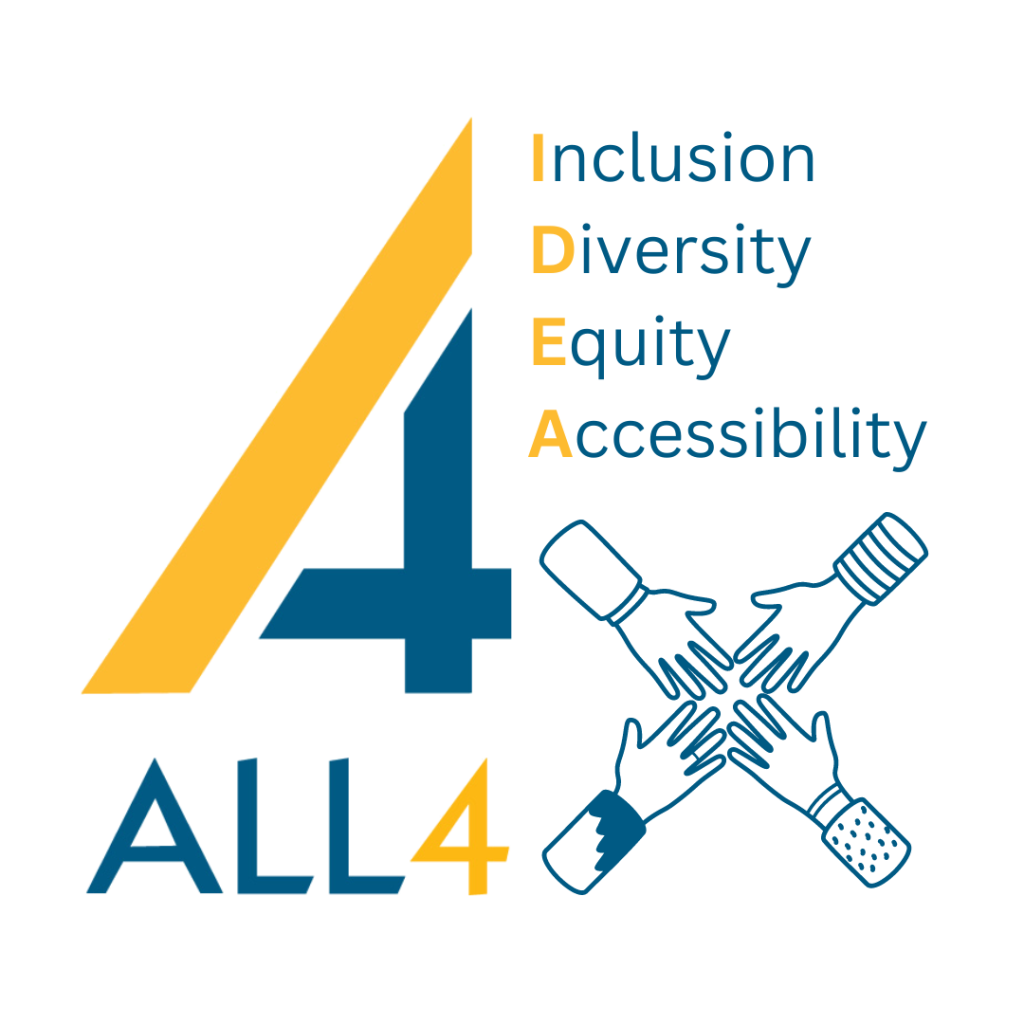 ALL4 IDEA is an action-based committee focused on Inclusion, Diversity, Equity, and Accessibility at ALL4. We strive to create an environment where all employees feel valued, respected, and included, regardless of their background, identity, or abilities. Our work is essential in promoting an inclusive culture of diversity, equity, and accessibility throughout the organization. The group meets monthly and is overseen by our Diversity Coordinator, Stephanie Thomas.
WHAT WE DO
Awareness Campaigns: ALL4 IDEA organizes awareness campaigns throughout the year to educate employees about different aspects of inclusion, diversity, equity, and accessibility. These campaigns may include guest speaker events and interactive discussions as well as communications.
Book Club: ALL4 IDEA hosts a quarterly book club in which all employees are welcome to participate. Examples of books to date include: Equity: How to Design Organizations Where Everyone Thrives by Minal Bopaiah and Inclusify: The Power of Uniqueness and Belonging to Build Innovative Teams by Stefanie K. Johnson, PhD
Employee Resource Groups: ALL4 IDEA supports and collaborates with Employee Resource Groups (ERGs), which are voluntary, employee-led groups whose aim is to foster a diverse, inclusive workplace aligned with the organizations they serve. The groups exist to provide support and help in personal or career development and to create a safe space where employees can bring their whole selves to the table.
Recruitment and Hiring Initiatives: ALL4 IDEA actively participates in efforts to enhance diversity in the recruitment and hiring process. We identify strategies for attracting a wider pool of candidates from diverse backgrounds and ensure that the interview and selection process is equitable and unbiased.
Training and Development: The group collaborates with the Talent Development team to develop and deliver training programs that foster a culture of inclusion and provide employees with the necessary tools and knowledge to promote an equitable and accessible workplace.
PROFESSIONAL PARTNERSHIP
DAIS Partners, led by Jordan Steffy and Denis Sison, serves as a trusted advisor and valuable resource for ALL4, offering ongoing support and consultation on matters related to Diversity, Equity, and Inclusion (DEI). Their approach focuses on the business benefits that DEI can bring, such as growth, creativity, innovation, improved job acceptance rates, enhanced reputation, and Return on Investment (ROI).
One of the distinctive features of DAIS Partners is their commitment to providing a safe learning environment. They promote a culture of 'no blaming and no shaming', creating a space where individuals feel comfortable and empowered to learn, make mistakes, grow, and engage in constructive dialogue.
Through our partnership with DAIS Partners, ALL4 gains access to specialized knowledge and expertise in DEI. This enables the organization to accelerate its progress in fostering a more inclusive and equitable workplace. With the guidance and support of DAIS Partners, ALL4 can navigate the complexities of DEI implementation, leverage the benefits of diversity, and ensure that their efforts align with their organizational goals and values.
Get in Touch
Contact us today at info@all4inc.com to explore our services and discover how ALL4 can assist your organization in achieving its sustainability goals and how we can tailor a solution to your specific needs.