#AdultingAndConsulting
You're probably EXCITED that we hire recent college grads with little to no work experience. However, to be successful, you must have a desire to be an air quality consultant.  Read on to determine if consulting at ALL4 is for YOU!
Majors that are a good fit for ALL4:
Engineering
Meteorology
Atmospheric sciences
Environmental sciences
Learn More About Our Virtual Hiring Fair
Fall Career Fairs we attend:
Georgia Institute of Technology
Kennesaw State University
North Carolina State University
Penn State University
Texas A&M University
University of Texas
Villanova University
Virginia Polytechnic Institute and State University
What it means to be a Staff Engineer/Scientist at ALL4:
Typical Week…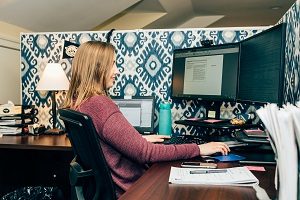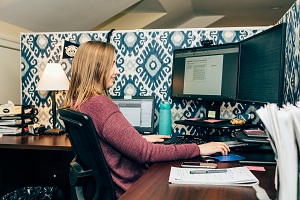 40+ hrs in the office (38 – 40+ hrs billable work)
30+ hrs in your cube at your computer
4-10 hrs in team meetings and training
Handling client work for multiple PMs
Typical Project Work…
Permitting/Compliance

Collect information from client
Client site assistance
Regulatory review
Calculate emissions from process sources
Interpret results
Assemble information and develop strategies
Submit permit applications
Negotiate permits
Develop and submit permit applications
QA of others' work

Modeling/Monitoring:

Run air dispersion models
Interpret results
Use GIS software to create maps
Collect data from monitoring devices
Assemble monitoring equipment
Permitting/regulatory work
QA of others' work
So, what exactly would I do as a Staff Engineer/Scientist at ALL4?
Support project team to serve the needs of our clients.
Generate various types of client deliverables that will include using Excel spreadsheets to develop emissions inventories & using Word to develop application reports, air permit application forms, letters, etc.
Learn the air quality dispersion modeling process. Air quality dispersion models are software based models used to predict the concentration of air pollutants at ground level locations. Data used in the models will include emissions data, meteorological data, land use data, stack characteristic data, building dimensions, etc.
Attend site visits with senior staff members, as appropriate.
What our employees have said about their experiences at ALL4:
Candid videos:

Find out what some of our employees did before joining ALL4, their favorite excel program, what a typical work day is like, and more!
Want to learn more about #AdultingAndConsulting?  Find out more about consulting in our article, "So You Want to Be a Consultant, Why ALL4? (An Open Letter to College Seniors)."
ALL4 is an Equal Opportunity Employer. All qualified applicants will receive consideration for employment without regard to race, color, religion, sex, sexual orientation, gender identity or national origin, or protected veteran status and will not be discriminated against on the basis of disability.