Reciprocating Internal Combustion Engines Training

Stationary Reciprocating Internal Combustion Engines (RICE) drive your facility's engines, fire pumps, and compressors.  The type of operation and fuel your RICE uses can drastically change your permitting, maintenance, recordkeeping, and reporting requirements.
This presentation walks you through:
The different types of RICE,
How to identify your requirements, and
What to be on the lookout for in your own state, making sure you do not have blind spots with regard to your RICE requirements.
Reciprocating Internal Combustion Engines
This 60-minute training video is on-demand and can be viewed when it's convenient for you.  A certificate of completion is provided at the conclusion and may be used towards continuing education hours (we recommend you check with your individual state's requirements).  Please note that you can continue to reference the training for up to 90 days.
Cost: $150
Registration for Reciprocating Internal Combustion Engines: An Air Quality Consultant's Take on Stationary Engines is on an individual user basis.
Meet the Trainer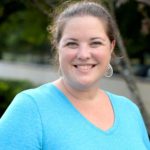 Sharon Sadler is the Washington DC Office Director at ALL4.  She has worked in the environmental consulting field with a focus in air quality permitting and compliance, for 15 years.  Through her work in various states and across engine-heavy industries (e.g., data centers, healthcare, Federal), she is practiced in collecting proper engine data, assessing applicability, and ensuring stationary engines are accurately permitted.  While Sharon has conducted numerous, facility-specific training sessions and presented at multiple conferences, this marks her debut in ALL4's training program.