Source Testing Basics


Most facilities are required to conduct source testing at some point during their operational history. The frequency of testing, staff turnover, and the various testing methodologies can make source testing feel like an overwhelming task.
This training walks you through the basics of source testing, specifically, covering the following:
What makes source testing so hard;
Background for different pollutant measurements;
Questions that each facility should be asking before testing;
Documentation required before, during, and after testing;
Overview of various testing methodologies and how to implement each.
This 4-part training series is on-demand and can be viewed when it's convenient for you.  A certificate of completion is provided at the conclusion and may be used towards continuing education hours (we recommend you check with your individual state's requirements).  Please note that you can continue to reference the training for up to 30 days. If you have any questions about the course, please don't hesitate to reach out to our marketing team at marketing@all4inc.com for assistance.
Series Overview:
Episode 1

What are we doing, and why are we doing it?
User perspective & framing questions
Why is Stack Testing so Hard?
Background – Measuring Pollutants in Gas

 Episode 2

Episode 1 recap
When and Where to Measure
Documentation; Roadmap, before & after testing

Episode 3

Episodes 1 and 2 recap
Methods; Wrinkles and Special Cases

Episode 4

Episode 1-3 recap
Methods; Support, Instrumental, Sampling
Method Implementation
Source Testing 101 recap (Episode 1-4)
Cost: $195
Registration for Source Testing Basics is on an individual user basis.
PURCHASE Source Testing Basics
Meet the Trainer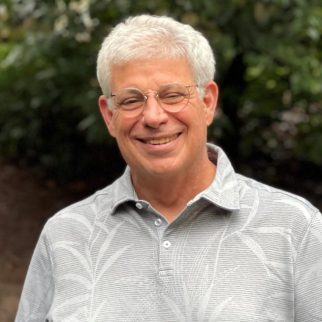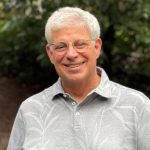 Gene Youngerman is a Technical Director at ALL4. He has over 35 years of experience working in source and emissions measurement. Through Gene's work in various states and across a wide variety of industries, he is practiced in sampling data, proper documentation, and the interpretation of results.
Full Professional Overview: Dr. Eugene (Gene) Youngerman has more than 35 years of experience in source and emissions measurement, covering a wide variety of industries, sources, processes, and clients. He's worked for industry and government, on the most complex and demanding emissions tests. Over the years, Dr. Youngerman has performed virtually every method, from simple particulate matter testing to sorbent-based volatiles measurements to the instrumental methods. While having never been a laboratory analyst, Dr Youngerman's background Ph.D. has allowed him to understand laboratory analysis at a very fundamental and sophisticated level and has provided a great deal of value in ensuring that there is a tight fit between process operation, permit, and regulatory oversight, sample collection, and analytical results. During his career, Dr. Youngerman developed and implemented a quality system for source and emissions testing that is very highly regarded. This system meets the quality standards of both the ASTM specification for Air Emission Testing Bodies and for requirements of the Louisiana Environmental Laboratory Accreditation Program. He managed this program and implemented it nationally. Dr. Youngerman has excellent relationships with the senior technical staff at laboratories that analyze these types of samples, as well as with the senior technical personnel at EPA. These relationships and familiarities form the basis of a network of unparalleled technical resources for measurement implementation of flowing gas streams.