2021 Look Ahead: Priorities for a Year of Accelerated Change
Posted: January 21st, 2021
Authors:
Colin M.
John S.
Rich H.
Amy M.
Dan D.
Roy R.
Kayla T.
Karen T.
Lindsey K.
Chuck D.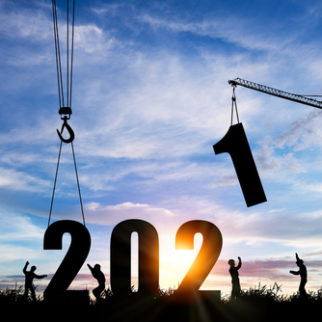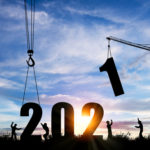 Each year in our annual Look Ahead Article we face a challenge:  assess the landscape in front of us as it exists in January, and attempt to predict how that landscape might shift to identify the most critical strategic planning items for our clients over the next year.  The calendar year 2020 certainly presented an instance of those "landscape shifts," behaving in a way that was hard to imagine last January!  Nonetheless, undeterred we are marking the turning of another calendar year by looking forward to what lies ahead.  Despite the challenges that arose and continue to persist related to COVID-19, the key items highlighted in this introduction a year ago still hold.  Add in a Federal Administration change and a number of important items have been added to the list!  I hope you'll find the detailed writeups on key topics helpful.  Here are highlights to consider:
COVID-19 showed us that planning for contingencies in environmental compliance programs is key.  Do you have enough lead time built into compliance schedules, particularly when those compliance items rely on outside vendors being on site?  Are you thoroughly documenting changes to compliance timelines, particularly delays and the cause of those delays?  These are some key questions to ask as we certify compliance with operating permit conditions this year.
Planning for capital projects will always make our list.  Understanding how environmental permitting could influence timing and design of key projects is critical to being responsive when those projects arise.  As we learned in 2020, sometimes needs to shift products or expand production arise quickly and for reasons that we might least expect.
Environmental Justice (EJ) appears to be the policy issue that will gain the most momentum right away with a new U.S. EPA Administration.  In the absence of an overarching Federal requirement, do you know your state or local permitting agency's policy or regulation on EJ?  Have you built time into upcoming permitting processes to account for the enhanced public outreach your permitting agency might require for certain air, water, or waste projects?  Do you have the skill sets and staff within your environmental team that are adept at distilling down complex environmental information into a package that can be understood by the general public?  These are just a couple of the questions to ask around U.S. EPA's next big focus.
Electronic reporting of environmental data to provide more air quality information to the general public will be another focus over the next four years and beyond.  One of the best ways to prepare for a U.S. EPA focus in these areas is to have a full and thorough understanding of the information that supports your currently reported environmental data and to ensure consistency across that reporting to minimize questions from outside stakeholders.  Is your environmental reporting ready for this continued shift?
Of course there a number of other topics that represent upcoming areas of change as the pendulum swings.  Climate policy and greenhouse gas regulations will be another priority for the new U.S. EPA administration, as will an acceleration of regulatory activity related to emerging contaminants such as perfluoro-alkyl substances (PFAS).  Regulations like the ever-shifting Waters of the U.S. (WOTUS) rule represent possible changes as well.  Small sensors and public access to affordable ambient monitoring equipment could also be an area of Federal focus.  Stay tuned throughout the year as we monitor these topics and continue to be at the forefront of "paying if forward" and shaping environmental responsibility through sharing of technical information and updates.  Enough introduction…on to the look ahead topics!

Environmental Justice Considerations in Air Permitting
//
John Slade
In the coming year EJ will be a priority topic for both the U.S. EPA and for many states.  EJ for the most part in the past has primarily focused on expanded public outreach in the form of meetings and the distribution of information on new major Projects where there will be impacts on areas of minority population, low-income communities or indigenous peoples.  Many of these areas have been shown to have disproportionate environmental impacts on their populations with preexisting environmental and public-health challenges.  Not only will there be expansion of these areas identified as EJ areas, but these areas will be the focus of additional study of the extent of the environmental impact that has already occurred.
Additional enhancement of EJ evaluations will mean that those affected projects will be subject to enhanced public outreach under EJ requirements both by U.S. EPA and by a number of states.  This will ultimately be implemented through changes in state and federal permitting policies and through regulatory changes.  Going forward, EJ protections will also expand into evaluation of existing conditions and environmental impacts on EJ areas.  U.S. EPA has stated their intent to identify and undertake strategies in the most overburdened EJ communities where data indicates that facilities present a high likelihood of serious non-compliance issues, and to pursue serious violations that are found impacting populations of minority and low income communities.  U.S. EPA also intends to undertake long-term environmental studies which will look at a variety of sources including air toxics, water pollution, drinking water supplies and other pollutants that may disproportionately impact EJ areas.
Companies intending to pursue large projects for both new and existing facilities that could impact EJ areas should be prepared for both a more extensive analysis of their environmental impacts to be included in their permit applications, including evaluation of existing impacts, and should be prepared for a longer permit review process. ALL4 is tracking the development and scope of EJ policies and regulations federally and across all of the states.

Climate Change and Greenhouse Gas Initiatives

//

Rich Hamel
Climate Change and global warming are topics that permeate our everyday lives.  We hear about it, or something related to it, on the news every day.  The tracking and categorization of greenhouse gas (GHG) emissions has become a hot topic as organizations struggle with how to quantify the different kinds of emissions throughout their product lifecycles from material in, to product out.
The efforts to combat the issue have contrasted markedly over the last two administrations.  While little has happened related to regulating or reducing GHG emissions at the federal level over the last year other than several lawsuits, there has been some activity at the state level worth noting.  And, with the Biden administration taking power and a new U.S. EPA about to get going, the signals are that there will be significantly increased activity around climate change at both the federal and state levels in the immediate future.  Let's start by looking at some of the notable headlines in climate change related issues in 2020, then look at the expected and potential developments for 2021.
2020:
2020 in many ways was more a year of lawsuits related to climate change impacts than one of regulation or progress on GHG emissions reductions.  Some of the more important legal activities include:
The ACE Rule is DOA
The Trump EPA issued the final version of the Affordable Clean Energy rule (ACE), the replacement for the Obama EPA Clean Power Plan, all the way back in June 2019.  The rule was immediately attacked by environmental groups as far too weak to address the climate change problem, requiring only minimal additional controls at a small number of power plants.  By August 2019, a lawsuit was filed challenging the lawfulness of the rule by 23 state attorney generals and was soon consolidated with other challenges by public health organizations.  Fast forwarding to April of 2020, the opening brief was finally filed in the D.C. Circuit, and in October initial oral arguments were heard.  The process stopped however as Joe Biden won the Presidential Election in November, meaning a new administration was on the way that was likely to drop the ACE rule at the first opportunity.  As it turns out, the new administration did not need to take any action, as on January 19th, the last day of the Trump presidency, the U.S Court of Appeals for the D.C. Circuit vacated the rule in its entirety.
Court Decision Blocks BLM Oil and Gas
In November, the U.S. District Court for the District of Columbia made a key decision, blocking 282 oil and gas leases that would have allowed drilling on more than 300,000 acres in Wyoming.  In the decisions, the court ruled that the U.S. Bureau of Land Management (BLM) did not meet its obligation under the National Environmental Policy Act (NEPA) because it failed to consider the cumulative impacts of the leases in the region and in the rest of the country.  This was the 2nd time these leases were denied in the last two years, but this recent denial is especially important because by the time BLM completes its updated review, the Biden EPA will be in place and the revised analysis by BLM is likely to receive more scrutiny.  This case is also expected to set the precedent for the approval of pending oil and gas leases in several other states that is likely to be more stringent than would have been the case in the previous administration's U.S. EPA.
GOP States angling to have Biomass Categorized as Carbon Neutral
Originally proposed in April of 2018 by former U.S. EPA Administrator Scott Pruitt, in February 2020 the U.S. EPA delivered a proposed rule that would categorize biomass from agricultural sources as carbon neutral for NSR/PSD permitting purposes.  Like many other proposals in 2020, this proposed rule was immediately met with litigation and bogged down.  In September it was announced that any movement on the lawsuit would be delayed until after the November election, and as of this writing has still not been readdressed.  We can expect to hear more about this in 2021.
California Lawsuit Related to GHG Emissions from Vehicles
In September of 2019, the U.S. EPA and the National Highway Traffic Safety Administration (NHTSA) issued a joint rule revoking a waiver of federal preemption under Clean Air Act section 209 allowing California and other states to implement their own vehicle GHG and zero-emission vehicle programs.  California, 22 other states, and 11 environmental groups joined a lawsuit complaining that the U.S. EPA lacked the authority to revoke the waiver.  Three automakers, General Motors, Toyota, and Fiat Chrysler, as well as the Coalition for Sustainable Automotive Regulation (CSAR), a trade group representing several other automakers, sided with the Trump administration in the lawsuit.  The legal wrangling continued throughout most of 2020, but the most notable movement in the case occurred in late November when General Motors, noting the upcoming administration change, withdrew its support from the case and announced that it was looking forward to collaborating with the President-elect and California in developing its electric car fleet and progressing towards a lower emission future for vehicles.  Towards the end of the year, Nissan, a member of the CSAR trade group, also withdrew from the case.  Looking forward to 2021, it is likely that the Biden administration will reinstate the waiver, ending the case outright.
Arctic Drilling as a Climate Benefit?
One of the more novel attempts at rulemaking including climate issues was the Trump administration's approval of an Arctic offshore oil drilling project that attempted to address GHG impacts by claiming a net climate benefit from the project by asserting that the oil extracted by the project would produce 25 million tons of GHG less than the no-action alternative, which contended that by not allowing the project, continued existing foreign oil drilling by less controlled methods would result in much higher emissions.  This project was blocked on December 7th when the U.S. Court of Appeals for the 9th Circuit ruled unanimously that the Bureau of Ocean Energy Management (BOEM) violated the NEPA when it approved the project. I guess it was worth a try!
2021:
Given the litigious nature of GHG regulation in 2020, what can we look forward to in 2021?  The overriding theme will be that the new administration will have an approach toward GHG and climate change issues that is the diametrically opposite to that of the Trump administration and will likely aggressively pursue new GHG / climate change related programs as the way to make a big splash in the area of environmental protection right out of the gate.  The administration has thus far signaled a preference to use market forces as the driver for some of these programs.  Internationally, there is the belief that the U.S. has work to do to regain credibility as a leader in combating climate change after the back peddling of the last four years.  Domestically, the Biden administration is expected to work in support of individual state's development of their own GHG programs as opposed to attempting to impede them as has been the case during the four years of the Trump administration.
Domestic and International Climate Czars
Two of the appointments made by President-elect Biden show clearly that climate change will be at the top of his administration's environmental agenda.  The first was John Kerry, one of the key architects of the Paris Climate Accord, who was named the Climate Envoy for National Security.  Kerry will become the first member of the National Security Council to focus exclusively on climate change.  The second was former U.S. EPA Administrator Gina McCarthy, who was named White House Climate Coordinator and will coordinate climate change policy throughout the government.  These are both new positions made by appointment, meaning that neither Kerry nor McCarthy will have to go through the Senate confirmation process.
Paris Climate Accord
The new administration is expected to quickly move to rejoin the Paris Climate Accord (PCA), and in fact announced the return to the international climate agreement on the same day President Biden officially took office.  Once the U.S. is back in the PCA it will likely be required to submit a climate target that updates the climate target originally submitted by the Obama administration, along with a plan to reduce domestic emissions from the power and energy sector.  The U.S., as the 2nd highest emitter of GHG in the world behind China, is likely to be roundly welcomed back into the international agreement.
A Return to CPP?
With the return to the PCA, will we also see a return to the Clean Power Plan (CPP) or another similar rule?  The Clean Power Plan was the Obama administration's climate plan that aggressively addressed GHG emissions by assigning an individual goal to each state for reducing carbon emissions.  Each state could develop a plan to reach that goal by whatever means they chose.  The aggressive rule, not surprisingly, was immediately bogged down in litigation and never came into effect before being withdrawn by the Trump administration in favor of the far less stringent Affordable Clean Energy Rule, though some states chose to continue moving forward with their emission reduction plans on their own.  The Biden administration will likely undertake some form of national rulemaking to move the country toward the climate goals that will be established as part of reentry into the PCA, but it may look quite different than the CPP.  While each state may again be allowed to develop their own plan, the overriding focus of the old rule was aimed at coal-fired power plants.  In the time that has passed since the CPP was put forward, emissions from coal-fired power plants have decreased dramatically due to retirements and a transition to gas-fired power due to market conditions.  Look for federal regulations to focus, in addition to fossil fuel emissions, on vehicular emissions, which make up the largest proportion of GHG emissions in the U.S., just ahead of power generation and industrial sources and use market driven approaches to achieve the goals.
States Moving Forward
Along with the increased focus on climate change and GHG emissions at the federal level, many states will continue the development of their own plans and rulemaking.  A leader in this area is Oregon, which spent most of 2020 developing three potential scenarios that include a variety of approaches to reducing GHG emissions, including different combinations of credit trading, air pollution controls, and permit restrictions to achieve climate goals.  After holding a series of calls to gather feedback on these scenarios, Oregon Department of Environmental Quality (DEQ) announced that formal rulemaking to reduce GHG emissions would begin in early 2021.  Towards the end of 2020, Maine announced a four-year plan with GHG emission reductions laid out in the law: 45% reduction by 2030, and 80% by 2050.  In December, Massachusetts identified its Decarbonization Roadmap to 2050, which aspires to meet net-zero emissions by 2050.  Pennsylvania is proposing to take part in the Regional Greenhouse Gas Initiative (RGGI), designed to reduce GHG emissions from electricity generating power plants, along with 10 other New England and Mid-Atlantic states already in the program, starting in 2022.  Many other states have or are planning to issue their climate goals soon as well.
Conclusion
ALL4 is tracking these initiatives and actively working with clients to help define their GHG emissions reporting methodologies.  We can help you navigate these developing regulations, execute any GHG reporting requirements, and develop climate change action plans to help mitigate the impacts of global warming.
What's Next with MACT Rules?

//

Amy Marshall
The 1990 Clean Air Act Amendments (CAAA) laid out a program in Section 112 under which the U.S. Environmental Protection Agency (U.S. EPA) regulates various source categories that emit hazardous air pollutants (HAPs).  These National Emission Standards for Hazardous Air Pollutants (NESHAP) are located in 40 CFR Part 63 and are based on application of Maximum Available Control Technology (MACT).  Between 2010 and 2020, we saw quite a bit of activity related to MACT standards.  The beginning of the decade was mostly consumed with trying to finalize MACT rules that covered combustion sources (and a related rule that was meant to define what was fuel and what was waste).  The last few years saw a flurry of activity related to completing Risk and Technology Reviews (RTR) for a large portion of the NESHAP, which included removal of startup, shutdown, and malfunction (SSM) exemptions, addition of electronic reporting requirements,  and updates to monitoring and recordkeeping requirements for many rules.  So, what could we see in 2021?
According to the latest semi-annual regulatory agenda, U.S. EPA is planning to publish a proposed and a direct final rule to remove references to the SSM provisions at 40 CFR 63.6(f)(1) and 63.6(h)(1) in the various subparts to 40 CFR Part 63 that still contain references to these provisions that the U.S. Court of Appeals for the D.C. Circuit vacated more than 10 years ago.  And, believe it or not, we are not done with Boiler MACT.  U.S. EPA proposed several changes to the Boiler MACT in 2020 as a result of various court decisions, including revisions to many of the numeric emissions limits.  It remains to be seen how comments will be addressed, but a final rule should be signed by the end of 2021.  Watch for whether different emissions limits are finalized versus what was proposed and the timing for application of the more stringent emissions limits.  U.S. EPA is also obligated to complete its RTR of the Boiler MACT and the Engine MACT but we may not see those proposals in 2021, given the other priorities of the agency.
Based on the 2020 outcome of a lawsuit by the Louisiana Environmental Action Network (LEAN) and others against U.S. EPA (the LEAN decision), the agency is also evaluating whether further revisions to certain MACT rules are necessary.  The subject of the LEAN decision was 40 CFR Part 63, Subpart MM, which does not currently include standards for all hazardous air pollutants (HAP) emitted by the source category (chemical recovery combustion sources at Kraft, soda, sulfite, and stand-alone semi chemical pulp mills).  For example, it only includes emissions limits for PM (as a surrogate for metal HAPs) for existing recovery furnaces, smelt dissolving tanks, and lime kilns.  The effect of the LEAN decision is that U.S. EPA must review the MACT rules to determine whether there are HAP emitted by the sources covered by the rule that are not limited by the rule.  The Boiler MACT is a good example of a rule without "HAP gaps" because there are emissions limits for non-mercury metal HAPs, mercury, acid gas HAPs, and non-dioxin organic HAPs and there are work practices that cover dioxin/furan emissions and HAP emissions during startup and shutdown.  It is not certain whether U.S. EPA will require additional emissions data to perform its analysis of what additional HAPs require standards, and as of the writing of this article, the court has not established a schedule by which the agency must address the gaps in each MACT rule.
U.S. EPA is under court order to finalize nine RTR rules in October 2021 and will review and likely propose changes to several of the RTR rules it published in 2020 as a result of petitions received on those rules (for example, Stationary Combustion Turbines, Organic Liquids Distribution, Lime Manufacturing, Iron and Steel, Ethylene Production, Plywood and Composite Wood Products, and the Miscellaneous Organic NESHAP).  With respect to the Turbine MACT, environmental groups petitioned U.S. EPA to set standards for the types of combustion turbines that currently have no emissions limits in the rule, while industry groups petitioned U.S. EPA to delist the entire source category based on their finding of low risk from all units in the source category.  It will be interesting to see how the agency responds to those petitions.
Expect to see several final and proposed MACT rules in 2021 that will provide some indication of the mechanisms the agency is using to address HAP gaps, other issues raised by petitioners on the different rules (such as the lack of fenceline monitoring in the chemical sector rules), and the risk from ethylene oxide emissions.  ALL4 will be working with various industry associations to track and comment on MACT proposals and to evaluate impacts of final rules.  Reach out to Amy Marshall for more information.

Evolving State Air Toxics Programs

//

Dan Dix
Emissions of Hazardous Air Pollutants (HAPs) from stationary sources are mainly regulated by 40 CFR Parts 61 and 63, the National Emissions Standards for Hazardous Air Pollutants (NESHAP).  There are currently 187 HAPs regulated by the Clean Air Act (CAA).  The CAA requires United States Environmental Protection Agency (U.S. EPA) to conduct a Risk and Technology Review (RTR) of NESHAPs every eight years after setting maximum achievable control technology (MACT) standards.  As part of the Risk portion of the RTR review the U.S. EPA conducts air dispersion modeling to access the risk associated with emissions of HAPs from stationary sources.  Some states have elected to further regulate the impacts of HAPs and air toxics emissions from stationary sources through the development of state specific air toxic permitting programs.
In January of 2021 I will have celebrated 18 years with ALL4 and most of my project work over the last 18 years has been assisting clients with air quality modeling requirements associated with air construction permitting and operating permitting programs.  Air quality modeling requirements associated with construction permitting and operating permitting mostly centers around demonstrating compliance with the National Ambient Air Quality Standards (NAAQS) and Prevention of Significant Deterioration (PSD) increments.  I've also assisted clients with a wide variety of state air toxic modeling requirements across the country.  The trigger for needing to conduct an air toxics modeling analysis and the process for conducting an air toxics modeling analysis can vary widely across states since there is no Federal air toxics modeling permitting program.  Regardless of the implementation, all state air toxics programs have a similar goal which is to assess the ambient impacts of air toxics emissions from stationary sources.  Ambient impacts of air toxics emissions are then compared to state established acceptable air toxic ambient thresholds or established inhalation risk-based thresholds.  While there are currently 187 HAPs regulated by the CAA there are thousands of other air toxics that have the potential to cause an adverse health impact if inhaled.  As a result, states rely on various sources for establishing acceptable ambient concentration or risk-thresholds to protect human health.  Some states develop their own air toxics thresholds while others rely on the U.S. EPA's Integrated Risk Information System (IRIS) or other state's agencies such as the California Air Resources Board (CARB).  Another common source of acceptable ambient air toxics thresholds is established occupational exposure values such as the American Conference of Governmental Industrial Hygienist (ACGIH), U.S. Occupational Safety and Health Administration (OSHA), or the U.S. National Institute of Occupational Safety and Health (NIOSH) to name a few.  Since thresholds developed by ACGIH, OSHA, and NIOSH are developed for worker safety states have various approaches for adjusting the thresholds for continuous ambient exposure in order to assess impacts to the general population.
In all of my years of air quality modeling I conducted more air toxics modeling analyses in 2020 than in any other year.  This has been a result of new state air toxics programs, new triggers for conducting air toxics modeling, and updated existing state air toxics programs.  The main driver for the increased emphasis on state air toxics programs is being driven by public and non-governmental organization (NGO) pressure.  Because of the public and NGO pressure I believe we'll continue to see an uptick in air toxics modeling requirements for air permitting in 2021 and beyond.  Oregon Department of Environmental Quality (DEQ) and the Georgia Environmental Protection Division (EPD) are two examples of states agencies that have been addressing public concerns over air toxics impacts.  Georgia EPD has been working with facilities in the Atlanta area to voluntarily improve control of ethylene oxide emissions to address public concerns over the risk associated with ethylene oxide exposure.  In addition, Oregon DEQ's Cleaner Air Oregon (CAO) permitting program is a prime example of a rulemaking process that was triggered by community concern about exposure to potentially harmful heavy metals and chemicals from industrial sources.  For the most part ambient "air toxic" impacts are an unknown for communities, unlike criteria pollutants regulated at the Federal level by the NAAQS.  The NAAQS are the backbone of the CAA which have been regulated by the PSD permitting program since the inception of the CAA in the late 1970s.  In addition, NAAQS pollutant ambient impacts are widely measured through state run ambient monitoring surveillance programs.  While states also conduct air toxics ambient monitoring programs they are not as extensive as NAAQS pollutant ambient monitoring.  As a result of the unknown impacts of air toxics and there not being any Federal air toxics modeling permitting program, states will continue to develop, enhance, and update their state specific air toxics permitting programs.  That being said, I have experienced states in 2020 roll back some of the triggering requirements for their state air toxics program.
Since state air toxics permitting programs are ever evolving facilities should be aware that there is the potential that your facility could trigger the requirement to conduct an air toxics compliance demonstration in the foreseeable future.  This could be as part of a construction permit associated with a project, as part of an operating permit renewal, or, as is the case in Oregon, could be triggered as part of a new permitting program just for having an operating permit.  If you do trigger the requirement to conduct an air toxics modeling evaluation, keep in mind that every state's program is a little different since there is no federal program.  If you need help in determining if your facility will be subject to any state air permitting program or compliance demonstration related to air toxics or need assistance conducting an air toxics modeling evaluation, ALL4 can help.  ALL4 has been assisting clients with air toxics permitting programs since we were founded in 2002 and I can say that ALL4's group of air quality modelers has completed state specific air toxics modeling in all the states in the U.S. that have air toxics programs.
NSR Reform – How Far did we Get and Where Could it go from Here?

//

  Roy Rakiewicz
We typically use this annual 4TR article to predict the direction of the regulatory winds for the upcoming year.  Based on the deregulatory direction taken by the previous administration, it is a safe bet to project that the regulatory winds will calm somewhat (before changing direction) to allow the new administration the opportunity to comprehend the many environmental regulatory and policy changes that have occurred over the past four years in context with their own evolving environmental policy.  Of particular interest are the changes associated with the federal New Source Review (NSR) program.  We do not anticipate any significant developments with regard to NSR regulations in 2021 primarily because the overall environmental focus of the new administration is climate change.  However, certain policy initiatives that were considered under the previous administration will likely stagnate or evaporate under the incoming administration and a new U.S. EPA Administrator.  We do not envision rescission of the NSR guidance in 2021 because the NSR regulatory and policy changes initiated under the previous administration were beneficial to the regulated community and were not widely viewed as controversial.
The NSR regulations encompass the Prevention of Significant Deterioration (PSD) and the Nonattainment New Source Review (NNSR) regulations.  PSD applies to new major sources and to major modifications at existing major stationary sources located in areas deemed "in attainment" with the National Ambient Air Quality Standards (NAAQS) or "unclassifiable."  NNSR applies to new major sources and to major modifications at existing major stationary sources located in NAAQS nonattainment areas.  NSR is a pre-construction air permitting program which requires major stationary sources (a source's classification as major depends upon potential emissions and industry) to evaluate NSR applicability by assessing emissions increases associated with facility changes by one of several prescribed methods.  As a pre-construction permit program, proposed facility changes that trigger major NSR requirements cannot begin construction until a permit is issued by the regulatory authority.
The federal NSR regulations are typically at the top of the list when air quality regulatory air quality regulatory reform is mentioned and for good reason.  Because of the complexity of the NSR program and its potential impacts on facility expansion projects, many major facilities have historically taken steps (i.e., limited emissions increases) to avoid triggering major NSR requirements for facility modifications.  The fear associated with triggering a major NSR modification is valid because the permitting path for major NSR modifications is typically complicated, time consuming, and at times, uncertain.  Therefore, regulatory and policy reform associated with the NSR rules typically is focused on simplifying and or clarifying the NSR applicability process.  Several key regulatory and policy changes that have occurred over the past four years are listed below:
Other relevant site-specific determinations have also been published on the NSR policy and guidance database that provide updated policy interpretations regarding source aggregation and re-starting of a source.  While there has been no massive overhaul of the NSR program since 2002, the various recent changes, accomplished primarily by policy clarification, have made the NSR process a little less painful for the regulated community without compromising air quality.  Multiple common sense NSR policy decisions have been published over the past four years clarifying several topics that have often triggered the need for case-by-case evaluation and interpretation by the U.S. EPA.  The majority of the recent NSR and related guidance has been finalized and there is now relatively clear policy regarding historically subjective topics such as project aggregation, facility aggregation, the definition of ambient air, PALs, the definition of begin actual construction, and the use of projected actual emissions in NSR applicability determinations.  The one key policy change that was made final in an October 2020 regulatory action is referred to as the project emissions accounting (PEA) rule.  The rule clarifies that both emissions increases and emissions decreases from a proposed modification can be considered during "Step 1" of the major modification applicability process.   Historically, only emissions increases could be "counted" during Step 1, with emissions decreases (both project-related decreases and contemporaneous plant-wide emissions decreases and increases) counted during a "Step 2" emissions "netting" calculation.  By accounting for project-related emissions decreases during Step 1, projects could avoid major NSR applicability by avoiding the Step 2 netting evaluation.
Although we don't expect much activity in 2021, ALL4 will be keeping an eye out for any further NSR-related developments in 2021, including any policy changes with the new U.S. EPA administration.  Contact Roy Rakiewicz for more information.

Per- and polyfluoroalkyl substances (PFAS) – a term you probably heard mentioned at some point during 2020.  Whether it was on the news or in a conference room, PFAS are a topic on many people's minds.
Up until now, PFAS regulations have been on a state-by-state basis, with the degree of regulation varying wildly.  On a Federal level, U.S. EPA has published drinking water health-based advisories for two PFAS, but there are currently no enforceable limits in any media.  But with a new Administration comes a new wave of environmental enforcement and regulation philosophy.  The regulation of PFAS is something specifically addressed under President-Elect Biden's campaign platform.  They state:
"…Biden will tackle PFAS pollution by designating PFAS as a hazardous substance, setting enforceable limits for PFAS in the Safe Drinking Water Act, prioritizing substitutes through procurement, and accelerating toxicity studies and research on PFAS."
What does this mean looking into 2021?  Let's break it down into three main environmental sectors.
Superfund, Emergency Planning, and Community Right-to-Know Act (EPCRA), Comprehensive Environmental Response, Compensation, and Liability Act (CERCLA), and Toxic Substances Control Act (TSCA)
We saw regulatory movement under these programs in 2020 and don't expect that to slow down in 2021.  Two of the key actions of 2020 were the National Defense Authorization Act (NDAA) for Fiscal Year 2020, which added 172 PFAS to the list of chemicals covered by the Toxic Release Inventory (TRI), and the finalization of the PFAS Significant New Use Rule (SNUR).
Looking ahead, we expect more to come under these regulations.  Particularly, the designation of PFAS as hazardous substances could escalate regulation under these programs in 2021.  This designation could allow U.S. EPA to prioritize cleanup under Superfund and increase regulation relating to certain releases and other reporting.  Another example of potential expansion could be under TRI.  The NDAA allows U.S. EPA to make certain changes including, but not limited to, revision of the list of PFAS covered under TRI or removal of the de minimis thresholds.  As more toxicological data becomes available on PFAS, we could expect the list of regulated chemicals to grow under these programs.
Clean Water Act (CWA)
The Biden campaign has stated it will tackle enforceable limits under the Safe Drinking Water Act (SDWA).  This administration will continue the process started in 2020 to set Maximum Contaminant Levels (MCLs) for PFAS.  Right now, U.S. EPA has established non-regulatory concentrations for drinking water at 70 parts per trillion (ppt) for perfluorooctanoic acid (PFOA) and perfluorooctanesulfonic acid (PFOS).   This concentration is now being used as a Preliminary Remediation Goal (PRG) for the remediation of groundwater. Some States have already set State MCLs such as California, Connecticut, Colorado, Minnesota, North Carolina, New Hampshire, New Jersey, and Vermont.
In November 2020, U.S. EPA issued a memorandum, Recommendations from the PFAS NPDES Regional Coordinators Committee Interim Strategy for Per- and Polyfluoroalkyl Substances in Federally Issued National Pollutant Discharge Elimination System Permits.
This memorandum recommended permit requirements of phased-in monitoring for point source and stormwater monitoring.  With the phased-in monitoring requirements look for new PFAS analytical methods for wastewater, changes to local municipal separate storm sewer system (MS4) permits to require sampling, and updates during the renewal process for industrial NPDES permits.
Initial steps in 2021 may include PFAS as a report only compound on the discharge monitoring reports (DMRs) until the U.S. EPA establishes a final MCL.  Of course, NPDES permits issued at the state level may have more stringent requirements.  Look for changes in your state regulatory programs.
Clean Air Act (CAA)
The CAA is likely the program that will be the last to see any significant changes.  Based on what we currently know, we are not expecting any sweeping Federal air regulations.  What we do expect on the air side is further development and finalization of U.S. EPA stack testing and analytical methods, refinement of modeling techniques, as well as potential state-specific activity.  Some states are already making progress in the air arena, either through regulation or through consent decree, that are requiring affected facilities to stack test, model, and/or install control technologies [e.g., thermal oxidizer, hydrogen fluoride (HF) scrubber].
Do you have questions about PFAS?  Are you wondering where to start in 2021?  Please don't hesitate to reach out to see how we can help.  You can contact Kayla Turney at kturney@all4inc.com or Karen Thompson at kthompson@all4inc.com.
State Regulatory Activity to Watch in 2021

//

Lindsey Kroos
Despite the COVID-19 pandemic, state regulatory agencies kept themselves busy in 2020 pursuing state- or regional-specific initiatives intended to increase protection of human health and welfare and the environment.  Much of this activity at the state level may be attributed to less such activity at the Federal level, where U.S. EPA's focus has been on de-regulation.  (Remember the 2017 Executive Order to repeal two existing regulations for every new regulation?)  This article presents some of the themes we saw at the state level in 2020 that we expect to continue in 2021.
Startup, Shutdown, and Malfunction Provisions in State Implementation Plans
On October 9, 2020, U.S. EPA released a guidance memo that reversed its 2015 policy on excess emissions and affirmative defense for periods of Startup, Shutdown, and Malfunction (SSM) in State Implementation Plans (SIPs).  The 2015 policy resulted in a SIP call for 36 states to revise their SIPs because they contained provisions for SSM exemptions and affirmative defense.  The 2020 memo did not withdraw the SIP call, but stated that U.S. EPA would review each state's SIP call over the next few years, and anticipates completing this effort by 2023.  The latest action related to this policy reversal, and the first since the issuance of the October 2020 guidance, was the withdrawal of the 2015 Iowa SIP call, published in the Federal Register on November 17, 2020.  Expect to see more updates on the 2015 SIP call in 2021; however, just because U.S. EPA may withdraw or otherwise take action on a SIP call doesn't automatically mean that excess emissions during SSM events or affirmative defense are allowed.  The state regulations that make up the SIP may already have been amended to remove those provisions, and another rulemaking would be required to re-incorporate them.
Air Toxics
Many states have programs pertaining to air toxics, and more are following suit.  Unlike National Ambient Air Quality Standard (NAAQS) pollutants that are regulated in a state's SIP, or hazardous air pollutants (HAPs) that are regulated by Federal National Emission Standards for HAP (NESHAP) and often incorporated by reference into state regulations, air toxics are regulated at the state level and are not included in a state's SIP (but may overlap with Federal HAPs).  Because they are state-specific, these air toxics programs can be more stringent than a Federal NESHAP and the list of state air toxic pollutants is often different or more extensive than the list of Federal HAPs.  The requirements of state air toxics programs typically include an evaluation of air toxics as part of a permitting exercise, whether that be a screening step or a complete air quality modeling evaluation.  Cleaner Air Oregon is an example of a relatively new air toxics program that is now going through some updates to incorporate the program into existing regulations.  New York's air toxics program, Rule 212, also experienced some recent updates and is receiving some attention, as explained during our recent webinar on Rules 212, 222, and 227.  See more about air toxics from Dan.
Greenhouse Gases
Greenhouse gases (GHGs) continue to be a hot topic, particularly at the state level.  While the United States left the Paris Agreement under the Trump administration, some states like Oregon and Washington are in the process of developing their own GHG rules.  Other states like Pennsylvania and New Jersey have recently joined (or are actively working to join) the Regional Greenhouse Gas Initiative (RGGI), and Massachusetts, Connecticut, Rhode Island, and the District of Columbia are launching the Transportation and Climate Initiative (TCI).  The United States is expected to rejoin the Paris Agreement under the Biden administration, which is only expected to increase support of state GHG programs by U.S. EPA.  See more about GHGs from Rich.
Electronic Reporting and Submittals
Electronic submittal methods had been on the rise and became even more acceptable in 2020 due to COVID-19.  Perhaps the most common type of electronic submittal is the state's annual emissions inventory report, but more and more states are adopting electronic platforms to accept other types of submittals, including permit applications.  Many states also began accepting applications and other correspondence via email, albeit a hardcopy may also be required to serve as the formal document.  The email approach was likely anticipated to be a temporary solution to the pandemic-related restrictions, but it has become, and will likely continue to be, more of a norm.  While state-specific electronic reporting platforms are on the rise, the Combined Air Emissions Reporting (CAER) program is a federal program intended to increase consistency in reporting techniques across states.  See more about CAER from Chuck.
PFAS
Perfluoroalkyl and polyfluoroalkyl substances (PFAS) have primarily been making headlines related to water quality.  While a Federal limit is in the works for National Pollutant Discharge Elimination System (NPDES) permits, states like Ohio and Massachusetts have established drinking water standards, and several states have issued consent orders to facilities that were determined to have contributed to water issues.  More recently states have been considering air impacts from PFAS, because what becomes airborne may be deposited on land or water; for example, New Hampshire issued an air quality permit with a PFAS emissions limit and North Carolina required a facility to install an air emissions control device to reduce PFAS.  See more about PFAS from Kayla.
Environmental Justice
Environmental Justice is not new, but is gaining more attention and experiencing updates at the state level.  New Jersey recently passed legislation that will ultimately require formal regulation of an Environmental Justice program.  Other states have policies that cover when they will subject a permit application to enhanced outreach.  Environmental Justice will be a major driver in the Biden Administration's environmental program, and what used to be limited to major permitting projects may now be required for smaller scale projects as well.  Check out our two-part podcast on Environmental Justice with John Slade and Colin McCall, and see more about Environmental Justice from John.
Closing
This article just touches on a few examples of where we have seen, and expect to see more, environmental activity at the state level.  Expect these trends from 2020 to continue in 2021; however, states may see more support for their endeavors from U.S. EPA under the new administration.  ALL4 will be actively following these trends at the state, regional, and Federal levels.  Reach out to Lindsey Kroos for more information.

A New System for Online Emissions Reporting – CAERS is Coming to a State Near You

//

Chuck Doyno
In an effort to continue to streamline air emissions reporting obligations, E-Enterprise for the Environment, which is a collaboration of environmental regulators, has been developing the Combined Air Emissions Reporting System (CAERS) as an electronic reporting tool that will allow facilities to report air emissions to more than one program from a single data submission.  For example, a facility would enter air emissions data into CAERS to satisfy their annual air emissions reporting obligation and can also pull that air data into their toxic release inventory (TRI) report.  The idea is to increase consistency and reduce redundancy and reporting burden on facilities, while also reducing the amount of time that regulators spend reconciling data.  CAERS will be housed in U.S. EPA's central data exchange (CDX).  In 2020, CAERS was successfully piloted in the state of GA for annual air emissions reporting.  For 2021 in GA, all facilities will be required to use CAERS for triennial air emissions reporting, not just the pilot program facilities.  The expectation is that CAERS will continue to be rolled out to more states with Washington D.C. being the next region to implement CAERS in 2021.  Facilities in Washington D.C. will be able to report 2020 annual emissions using CAERS.  E-Enterprise is also currently working to integrate CAERS with the greenhouse gas reporting program and the Compliance and Emissions Data Reporting Interface (CEDRI).  The exact impact on states and more importantly the regulated community is not 100% clear as states may be able to use existing reporting programs to integrate with CAERS on the backend.  ALL4's expectation is that states with older reporting programs may look to fully rollout CAERS versus the investments required to upgrade their system.  ALL4 will continue to bring you the latest information on CAERS as the system is implemented in more states across the country. Read about CAERS 2.0.
What's Next for WOTUS?

//
The Trump EPA and Army Corps of Engineers finalized Navigable Waters Protection Rule in mid-2020.  The rule is in effect for all states, except Colorado where the rule was stayed after a legal challenge.  By defining "waters of the U.S." or WOTUS, the rule provides guidance to property owners, industries, and developers regarding federal jurisdiction over wetlands, water bodies, and stream beds.
Why is WOTUS a political football?  The Clean Water Act prohibits point source discharges to navigable waters, and then the CWA defines navigable waters as "water of the U.S." without further clarification.  Previous administrations have attempted to craft the definition to answer questions such as:
Are dry washes and man-made retention ponds included?
Why can't I fill in this boggy area on my property?
Is the groundwater at my property a WOTUS?
Ultimately, it's a balance of property rights and protection for the environment.  While the 2020 rule did a good job of defining the limits of federal jurisdiction, opponents felt that the definitions in the rule were too narrow and too lenient.
We should expect that the Biden White House will try to craft an interpretation that is more protective of the environment and similar the 2015 Obama-era interpretation.  If the Biden administration has the support of both houses of Congress, a revision to the Clean Water Act to define WOTUS might be a workable approach, but climate issues are likely to take precedence in the congressional agenda.
As a result, it's more likely that the Biden Administration will spend time crafting a revised rule with U.S. EPA and Army Corps.  Under Obama, the 2015 rule took six years to create.  The 2020 rule from the Trump EPA took three years.  Both versions of the rule faced immediate and numerous court challenges.  Given the number of judges appointed during the Trump administration, support for a more liberal definition of WOTUS in the courts may be difficult to find.
The takeaway: the Biden Administration will attempt to revise the rule if Congress does not get to revise the CWA, but it will take most of this term to get yet another revision to WOTUS done.  As with the changes under previous administrations, additional changes will have downstream effects at the State level.  Some states have their own definition for "Waters of the State" that may not mesh with the federal WOTUS rule today and or with a revised version in the next couple of years.
Clients should monitor developments at the federal level, and they need to analyze their projects for the discrepancies between federal WOTUS and state "Waters of" rules.  Greenfield developments will need to watch the legislation to evaluate impacts to construction schedules and budgets.