A Practical Guide to Getting Started on Your ESG Journey
Date: May 11th, 2022
Time: 01:00 PM - 02:00 PM Eastern Time
A recording of this webinar is now available.  Please complete the form below to watch now.
WHAT'S THE WEBINAR ABOUT?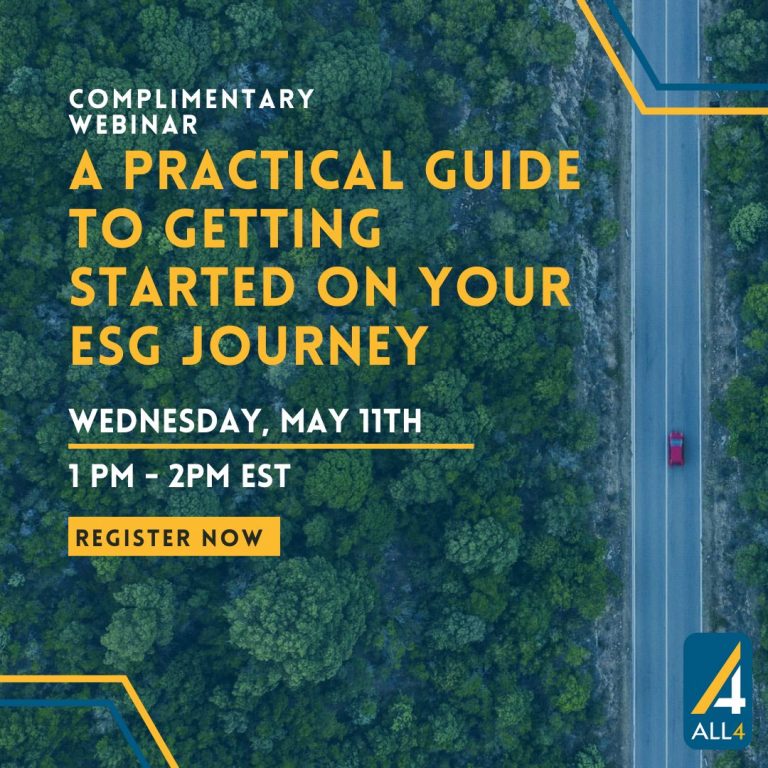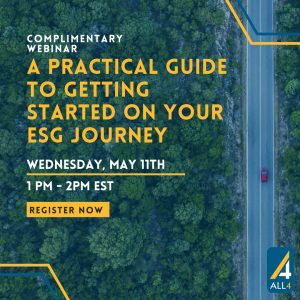 Join us for the second installment of our ESG educational series.
Organizations large and small, across a broad range of industry verticals, public and private alike are facing pressures and risks related to ESG issues. It is a cacophony of acronyms, consequences and disclosure demands. In this virtual event we will walk through a field tested, step wise playbook to lay the path for an ESG strategy that confronts short term risk and builds long term value.
Hear from industry pros who have successfully guided organizations in taking the first step and building successful ESG programs.
WHO SHOULD ATTEND?
Corporate level people who are trying to set the ESG strategy for their organization or facility level people who have been tasked with supporting the strategy with tasks such as data collection, reporting, goal setting, initiative execution or stakeholder engagement.
WHY ATTEND?
If you are trying to make sense of the quickly changing landscape of ESG and putting together a plan for addressing risk and creating value for your organization, or if you are expected to carry out high level corporate goals you first need to identify a starting point. We will discuss how to create a realistic and manageable plan by first defining where you are.
PRESENTERS:
Heather Brinkerhoff, EHS Practice Director // hbrinkerhoff@all4inc.com
Connie Prostko-Bell, ESG & Sustainability Practice Director // cprostko-bell@all4inc.com
Stephanie Taylor, Practice Director – Digital Solutions // staylor@all4inc.com
Daryl Whitt, Technical Director, Climate and Sustainability // dwhitt@all4inc.com
Moderator:
Rich Hamel, Technical Director // rhamel@all4inc.com
CONTINUING EDUCATION:
Certificates of attendance will be available upon request after completion of the webinar.
Thank you for signing up for our Webinar! You should receive an email shortly with more details.
If you need assistance with your webinar registration contact webinars@all4inc.com