Highlights from TCEQ's Advanced Air Permitting Seminar 2022
Posted: October 31st, 2022
Authors:
Rawan E.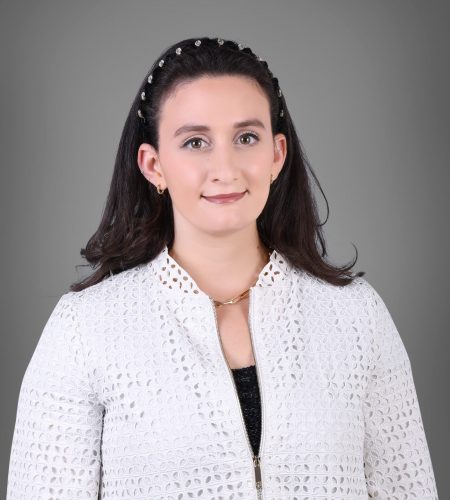 In the fall of most years, the Texas Commission on Environmental Quality (TCEQ) hosts an Advanced Air Permitting Seminar to provide air permitting and regulatory updates to its attendees. There were a few hot topics discussed this year, which included:
The official ozone redesignations date (and impacts),
The new public involvement plan requirements,
Title V Actions and the New Source Review (NSR) Implications, and
Other Updates.
The updates from the seminar are summarized in this article, and the slideshow presentations from the seminar can be found on the TCEQ's website.
Ozone Nonattainment Bump-up Status
The ozone redesignation standards will come into effect on November 7, 2022. The following table summarizes the new thresholds post-bump up for the affected regions (Houston-Galveston-Brazoria (HGB)/Dallas-Fort Worth (DFW) and Bexar counties). Please note, there are 2008 and 2015 ozone standards for the areas, but it is required that the major source evaluation occur against the most stringent threshold that is in effect, which is what is provided below.
| | | | | | |
| --- | --- | --- | --- | --- | --- |
| Texas Area | Ozone Standard (Year) | New Classification | Major Source Threshold (tpy) | Major Modification (tpy) | Netting Threshold (tpy) |
| HGB/DFW | 2008 | Severe | 25 | 25 | 5 |
| Bexar | 2015 | Moderate | 100 | 40 | 40 |
The bump up has air permitting implications for both the Title V Operating as well as New Source Review permit programs.  Any air permit applications that have not been approved (i.e., final signature and issuance from TCEQ) before the ozone redesignation comes into effect will be subject to the new standards and must be re-assessed as applicable. Existing sites that were previously minor sources and now fall under the major source category have 12 months to apply for a Title V Operating permit.
As part of the webinar series that ALL4 is currently offering on updates to the National Ambient Air Quality Standards (NAAQS), our team recently presented  "New Zones for Ozone NAAQS" and covered the ozone updates.  The recording is available on the ALL4 website and can help you understand the implications of these designations. Part 1 of the webinar series was called "NAAQS to Basics," and can provided information on NAAQS setting, and Part 3 of the series will be provided in December for updates to the Fine Particulate and Lead NAAQS. You can sign up for our webinars via the ALL4 website.
Public Participation and the new TCEQ Public Involvement Plan (PIP)
In response to the Title VI complaint filed against the agency in 2019, TCEQ has been making updates to their public notice requirements, including updates to the public participation plan and language access plan. Earlier this year, we saw an update requiring alternative language notice requirements and alternative language public participation in the public notice process from postings to public forms, and the new requirement of a Plan Language Summary form for all applications subject to Chapter 39.
As of November 1, 2022, the TCEQ will require the new Public Involvement Plan (PIP) (TCEQ Form 20960) for all multimedia applications (not just air) and applicable standard permit registrations (that require public notice) that meet all 3 of the following criteria: 1) new applications and/or activities requiring notice 2) have significant public interest, and 3) are within the following geographical regions: Urban metroplexes, West Texas, Panhandle, and the Texas/Mexico border. The form must be part of the initial submission, and the purpose of this plan is to allow facilities the opportunity to discuss their public outreach and involvement plans for projects being submitted. The first section of the form is the preliminary screening, and if you screen out, then you do not need to submit the form. All three of the criteria must be selected in Section 2 to proceed to Section 3.
Title V Actions and the NSR Implications
In June 2021, the United States Environmental Protection Agency (U.S. EPA) issued 12 new orders for Title V Operating permits and has objected to several Title V Operating permitting actions during the 45-day review period in Texas. There have been ongoing discussions between the U.S. EPA, TCEQ and the applicants on the resolution. Due to these actions, TCEQ will be focused on the following items as they continue to permit projects, with a heavy focus on better defined monitoring, recordkeeping, reporting and testing requirements for both NSR and Title V:
Permits By Rule (PBRs) in Title V Operating Permit Applications: All Federal Operating Permits (FOPs) will require the OP-PBRSUP table be submitted with all PBRs in the application area listed. The form must contain monitoring requirements for registered and claimed PBRs.
Monitoring and Demonstration of Compliance for both NSR and Title V: Conditions will likely be updated to reference less ambiguous monitoring and testing methods, and historical data (such as stack tests) or short-term averaging periods (i.e., 3 hours) may be revisited and updates may be required, including a new stack test to demonstrate compliance.
If an applicable requirement or permit term references an item in a NSR application or PBR registration, it must not be confidential.
A closer look will be taken at NSR conditions that are referenced within Title V Operating permits to ensure that the NSR condition has the specific information outlined that ensures monitoring requirements can be met.
As part of these actions, NSR special conditions will also be reviewed and revisited to ensure there is no ambiguity in the language and TCEQ may start requesting actual procedures used to meet a condition. If a plan or calculation methodology is referenced in the condition, it is likely that the specific calculation page or plan will be added to the reference (e.g., a page number associated with an application submitted on October 21, 2022). Historical stack test references will be revisited and may require re-testing (if the stack test was done over 10 years ago), and maintenance, start-up, and shutdown (MSS) monitoring conditions will be updated to add more specificity to the methodologies used.
Other updates
PBR 106.261/262 updates: The TCEQ is working on making updates to the 261/262 workbooks which will be rolled out in the near future. There was discussion on the New Hour Footnote for PBRs 106.261/262 for projects where there is an increase in annual emissions but no increase in hourly emissions. These emissions can be authorized via PBR if hourly emissions stay below current authorized emissions limits, there is no change to any underlying air authorizations for the applicable units associated with BACT or health and environmental impacts, and the claim is certified via PI-7 CERT with no circumventing of major new source review requirements under 30 TAC Chapter 116. In addition, PBRs must be evaluated based on an old actual to new potential emissions increase, and for a site that is authorized via PBR only, the emissions must be evaluated on a sitewide basis for PBR applicability.
As of October 27, 2022, applicants can submit their Title V Operating permit applications via STEERS.
The U.S. EPA has proposed a reconsideration of the fugitive emissions rule, and TCEQ will be making appropriate updates once that goes into effect.
There is a new ERC Generation General Workbook that was required to be used on October 1, 2022 as part of the Emissions Banking and Trading program. The workbook can be submitted via STEERS.
An update to the fugitive workbook was rolled out earlier this month, and included the ability to identify unique components and calculate emissions for those components not defined in the fugitive guidance, as well as a summary tab summarizing total emissions quantified in the workbook.
Contact Information
With the new ozone bump-up standards, the new focus on public outreach and participation, as well as the focus on Title V Operating and NSR permit condition specificity, there will likely be more updates and requirements in the future from the TCEQ. ALL4 will be publishing any updates and requirements as they arise. For any questions or assistance with any of the items discussed in this article or for any Texas-related permitting questions, please contact me at 281.201.1251 or at relafifi@all4inc.com.