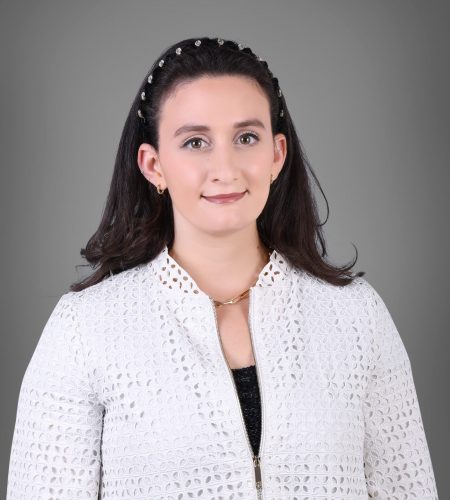 Rawan El-Afifi
Managing Consultant
Texas - Houston Office
Contact Rawan
Area Of Expertise
Air Quality
Education
Georgia Institute of Technology, Master of Science in Environmental Engineering; The University of Texas at Austin, Bachelor of Science in Civil Engineering
Career Highlights
Rawan El-Afifi is a Managing Consultant in the Houston, TX office, with experience in air quality permitting and air dispersion modeling. Rawan has supported clients in a variety of industries including large-scale chemical plants, sulfuric acid plants, oil and gas facilities, surface coating facilities, concrete manufacturing plants, hydrogen plants, and steel mills. She has managed and provided technical expertise in many of the different aspects of the New Source Review permitting process in Texas. She has expertise in air dispersion modeling, where she has actively evaluated air quality impacts on both a project and cumulative level. Her experience includes modeling for grassroots and existing facilities, and has extensively assessed impacts for criteria pollutants, state health effects pollutants, and state property line pollutants. She also has international experience in Abu Dhabi, United Arab Emirates supporting a variety of energy and water efficiency projects.
Connect With Rawan:

Get to know Rawan
Have you ever had a nickname (or two)? If so, what are/​were they?
Some variation of Roorz or Rawano always makes it through
When you were 8 years old, what did you want to be when you grew up?
A doctor/surgeon
What about ALL4 has surprised you the most?
The team is welcoming and nice, and always makes time for you
What was the most memorable Halloween costume you ever wore?
At the last minute, I pulled together a Kris Jenner costume
Stick shift or automatic?
Automatic
Who is the most famous person you have ever met?
I don't think I have met anyone famous yet
Do you have any hidden talents that people you meet would not expect?
I love finding a good theme and hosting an event related to it – my most recent was a bridgerton themed party
What would you like to become known for at ALL4?
A warm and encouraging attitude, and a dedication to high-quality work products and services
If you were stranded on an island, what are three things you couldn't live without?
A way to connect with family and friends, a yoga mat, coffee
What is the one thing that most attracted you to ALL4?
Everyone is really good at what they do and want to help