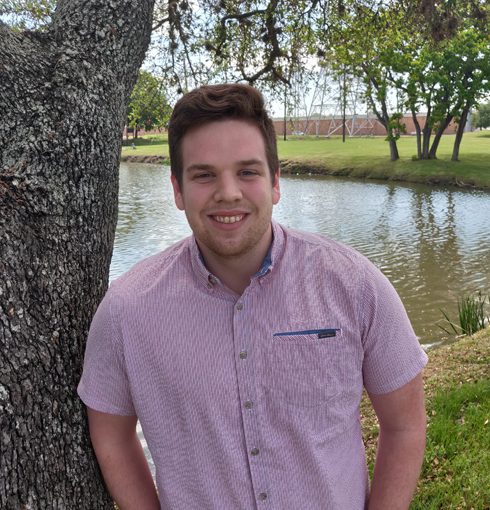 Wesley Hill
Project Engineer
Texas - Houston Office
Contact Wesley
Education
B.S. Chemical Engineering Texas A&M University
Career Highlights
As an undergraduate, Wesley studied Chemical Engineering at Texas A&M.  After graduating, he joined the ALL4 team in April of 2021 as a Staff Engineer, and now works as a Project Engineer in our Houston office.
Connect With Wesley:

Get to know Wesley
1. Have you ever had a nickname (or two)? If so, what are/were they?
Most people call me Wes. When I played basketball, I was called Big Wes.
2. When you were 8 years old, what did you want to be when you grew up?
I wanted to play on the Rockets.
3. What about ALL4 has surprised you the most?
Everyone is kind, welcoming, and eager to teach.
4. What was the most memorable Halloween costume you ever wore?
When I was 8 years old, I dressed up as Harry Potter.
5. Stick shift or automatic?
I drive automatic, but maybe one day I will learn stick shift.
6. Who is the most famous person you have ever met?
I met James Harden at a mall once. I also met Daniel Radcliffe (the guy who played Harry Potter).
7. Do you have any hidden talents that people you meet would not expect?
If you use the term talents loosely, you could say I have a few hidden talents. I can cook a great steak, make a good cup of coffee, and I take pride in winning board games.
8. What would you like to become known for at ALL4?
Someone that is dependable, trustworthy, and hard working.
9. If you were stranded on an island, what are three things you couldn't live without?
Assuming I have adequate access to food, water, and shelter. I would bring a fan, coffee, and something to read.
10. What is the one thing that most attracted you to ALL4?
The kind people and the pursuit of excellence and development for their employees.