ALL4 Welcomes Paul Hagerty as Directing Consultant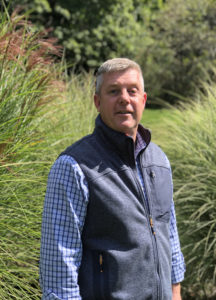 ALL4 is excited to announce that Paul Hagerty has joined the team as a Directing Consultant.  Paul has been a consultant for over 30 years, providing clients with environmental engineering and consulting services.  As a licensed Professional Engineer (PE) and Professional Geologist (PG), Paul has assisted clients with facility permitting and compliance, storage tank compliance, dam and waterway engineering, environmental remediation, landfill design and compliance, stormwater management, as well as other civil and environmental challenges and solutions.  In combination with ALL4's recent acquisition that added a Kentucky region, Paul's experience expands ALL4's multimedia environmental, health, and safety (EH&S) services.
"We are always looking for ways to expand our ability to become an extension of our client's EH&S teams, and Paul's skillsets and experience will allow us continue to do so.  We are excited to have him on the team." said Colin McCall, ALL4's Chief Technical Officer.
Paul will be working nationwide with a variety of industries and will be primarily focused on expanding ALL4's offerings beyond their industry-leading air compliance services.  ALL4 currently employs over 100 consultants and has offices near the cities of Atlanta, GA, Houston, TX, Lexington/Louisville, KY, Philadelphia, PA, Raleigh, NC, and Washington, D.C.
"As an industry-leader in environmental compliance services, ALL4 has developed trusted relationships with their existing clients.  I look forward to helping ALL4 expand their client base and service offerings, at the same high level of quality their existing clients have become accustomed to expect, in other segments of the environmental services arena." said Paul Hagerty, P.G., P.E.
We hope you will join us in welcoming Paul to the ALL4 Team!
Paul Hagerty // phagerty@all4inc.com // 610.422.1168