ALL4 Expands ESG Practice, Hires Connie Prostko-Bell as Practice Director
ALL4 is excited to announce the continued expansion of its Environmental, Social, and Governance (ESG) Practice.  ALL4 supports clients with various aspects of their emerging ESG programs ranging from overall strategic consulting and ESG program development services to quantifying, reporting, and resiliency planning in support of their business.
Rich Hamel, an ALL4 Technical Director who works alongside clients to establish their ESG metrics says, "As we see an increase in the number of firms and members of the public using ESG performance as an important criterion to determine whether to invest in a business, or to buy a business's products, having a positive ESG story to tell will become more critical."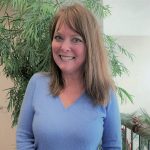 ALL4's team of consultants includes subject matter experts who are partners in the environmental, health, and safety (EHS) programs of our clients and are therefore in a natural position to assist in relating those programs and success stories to emerging ESG frameworks.  To continue the growth of this service, ALL4 has brought on Connie Prostko-Bell as its ESG Practice Director.  Connie has over 25 years of environmental research and consulting experience, including providing strategic services to clients on their ESG programs. Connie notes, "ESG is not new to ALL4 consultants or to our clients.  Preparing your organization to thrive under changing global conditions has always been the hallmark of well-run companies and their trusted advisors.  What has changed are the options for a successful path forward, the complexity of scrutiny from stakeholders, and the consequences of failing to act as well as the rewards for smart innovation."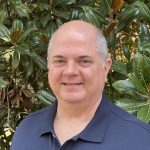 Daryl Whitt, who brings over three decades of environmental consulting experience across a variety of environmental media, has joined the ALL4 team as a Technical Director.  Most recently Daryl has been assisting clients with their sustainability programs and greenhouse gas emissions reporting and verifications.  Connie and Daryl expand ALL4's current ESG team and further enhance ALL4's expertise to offer ESG consulting.
"ESG is the hot topic that is appearing on service lists across the industry" says Colin McCall, ALL4's Chief Technical Officer.  "Despite ESG being a relatively new term, the ALL4 team has been shaping the foundational areas comprising ESG for our clients for 20 years.  The foundational ESG concepts revolve around EHS expertise, digital solutions that help manage and illustrate EHS data, and the ability to communicate EHS success and progress to a variety of stakeholders.  We are excited to add Connie and Daryl as we continue to assist clients in development of their ESG programs and the frameworks used to identify, evaluate, measure, and manage risks associated with their businesses that will determine their future success."
ALL4's continued investment in this practice and our practitioners will allow ALL4 to implement ESG solutions for our clients that prepare them to evolve, adapt and thrive in a transitioning economy.
Related Links