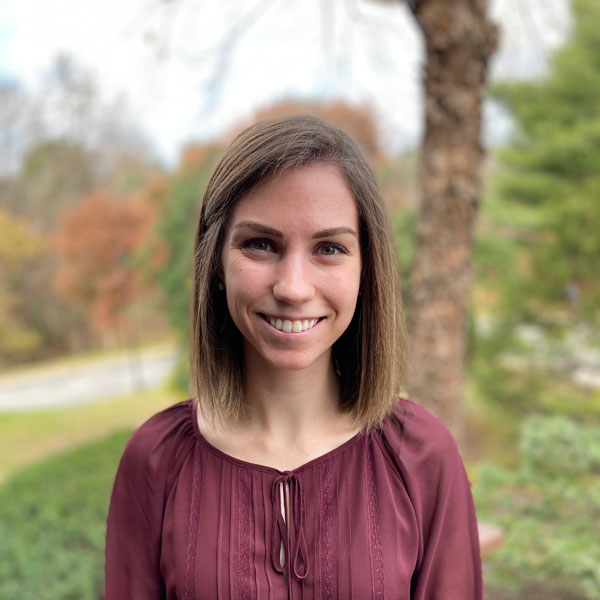 Michelle Carter
Project Engineer
Location: Washington, DC Office
Phone: 571-222-6266
Email: mcarter@all4inc.com
Education
Clemson University, B.S. Environmental Engineering
Career Highlights
Michelle joined the ALL4 WDC team in November 2019.  She previously worked in the solid waste industry, working extensively with Resource Conservation and Recovery Act (RCRA) hazardous waste regulation.  Michelle provided support for both RCRA and Department of Transportation (DOT) annual and biennial reporting as well as guidance for clients regarding hazardous waste storage compliance.
Connect With Michelle:
An Evening With Michelle
1. Have you ever had a nickname (or two)? If so, what are/were they?
Shelly or Chelle (pronounced the same). Had a short stint of "Schleichy" (maiden name of Schleicher) in high school that, thankfully, never caught on.
2. When you were 8 years old, what did you want to be when you grew up?
A scientist or something like a park ranger. I don't think I realized that "being outside" couldn't be an actual job.
3. What about ALL4 has surprised you the most?
How well everyone works together even when they aren't in the same office.
4. What was the most memorable Halloween costume you ever wore?
I was a bumble bee for multiple years in a row.
5. Stick shift or automatic?
Automatic
6. Who is the most famous person you have ever met?
Rhianna at the London Airport when I was coming back to the US from a soccer camp.
7. Do you have any hidden talents that people you meet would not expect?
I danced for about 12 years, jazz, tap, ballet, and progressed to en pointe for 4 of the last 12 years.
8. What would you like to become known for at ALL4?
Organization and thoroughness of my work and being a good resource for regulatory questions.
9. If you were stranded on an island, what are three things you couldn't live without?
Assuming food and water is attainable and renewable, my husband, prescription transitional lens glasses, and the Lord of the Rings book series (including The Hobbit).
10. What is the one thing that most attracted you to ALL4?
The culture and growth opportunity within the company, personally and professionally.