We Hope You Didn't Blink – U.S. EPA's Busy New Year
Posted: February 2nd, 2012
Authors:
Kristin G.
Ron H.
Roy R.
John S.
John E.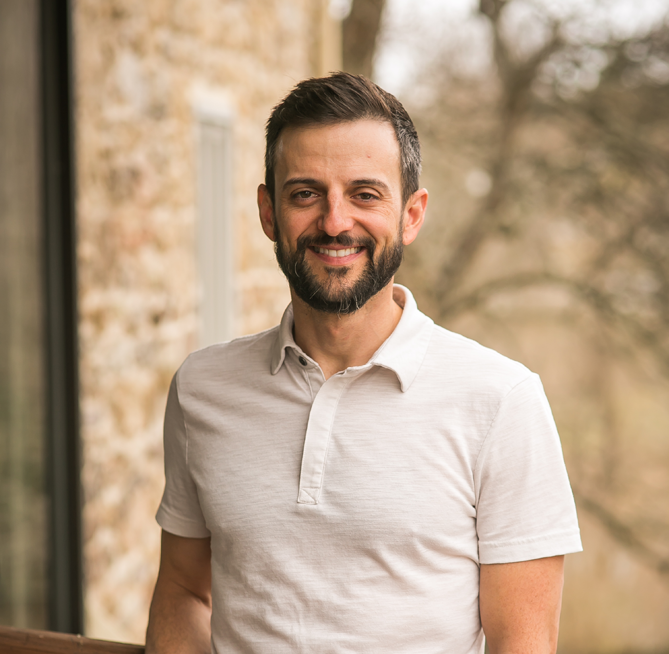 Generally as we head into the holiday season here in the U.S., things start to wind down.  For many, work is dominated by preparing year-end reports and planning for the year ahead. For individuals, our thoughts typically turn to holiday planning, social events, time off, family gatherings, and the actual celebration of the holidays.  Regulatory developments and court decisions are usually the last thing on our minds through the holiday season; they can wait until next year, or so we thought.
Both U.S. EPA and the courts were very busy over the holiday season.  From early December 2011 through mid-January 2012, U.S. EPA and the courts were in an all-out blitz, affecting some of the most important regulatory initiatives of the past 18 months crossing several industrial sectors.  In case you blinked, the following regulations were impacted over the 2011 holiday season:
Major Source Boiler MACT
Area Source Boiler MACT
Commercial and Industrial Solid Waste Incinerator (CISWI) Rule
Nonhazardous Secondary Materials Rule
Cross State Air Pollution Rule (CSAPR)
Utility MACT
Pulp and Paper MACT
Secondary Lead Smelter MACT
To help you catch up, ALL4's RegTech has developed short summaries of the above referenced regulatory and court activites
The 4 Rules (Fouled Up Beyond All Recognition)
Much has happened to the so-called 4 Rules (i.e., the Major and Area Source Boiler MACT Rules, the Nonhazardous Secondary Materials Rule, and the Commercial and Industrial Solid Waste Incineration (CISWI) Rule) as 2011 rounded into 2012.  In the fourth quarter of 2011, activity associated with the 4 Rules was slow, having almost stalled as a result of the rules being "reconsidered" by U.S. EPA, who had stayed the effective date of the Major Source Boiler MACT and the CISWI Rules while the rules were being reconsidered.  Though U.S. EPA had originally stated that only the Major Source Boiler MACT and CISWI Rules would be reconsidered, all four of the 4 Rules were affected.  With 2011 nearing its end, U.S. EPA released prepublication versions of all four reconsidered, revised, and amended 4 Rules on December 2, 2011.  Then, on December 23, 2011, U.S. EPA published the "official" reconsidered, revised, and amended 4 Rules in the Federal Register.  Around that same time it came to light that even though the U.S. EPA had proposed revisions to the Area Source Boiler MACT Rule, the proposed revisions and amendments to the rule were apparently not significant enough to warrant resetting its effective and compliance dates (keep in mind that U.S. EPA had only stayed the effective dates of the Major Source Boiler MACT and the CISWI Rules).  In other words, Area Sources who had, up until this point, been under the impression that the effective date of all four of the 4 Rules had been stayed were now scrambling to comply with initial notification dates that had already passed and compliance dates that were quickly approaching.  Needless to say, 2011 ended on an interesting note for the 4 Rules.
As if U.S. EPA's end of the year scramble was not enough, they opened up the New Year in 2012 in much the same way they had closed the year in 2011, with more surprises.  On January 10, 2012, the DC Circuit Court of Appeals rejected U.S. EPA's May 18, 2011 stay of the Major Source Boiler MACT Rule.  What this appears to mean is that the "final" version of the Major Source Boiler MACT Rule published in the Federal Register on March 21, 2011 became immediately effective once again.  The implications of this were quite serious for new boilers and process heaters (i.e., those that commenced construction after June 4, 2010) which must be in compliance immediately upon startup.  Also, all existing boilers are once again required to be in compliance by March 21, 2013.  While this may seem surprising, unreasonable, and even incredulous, U.S. EPA issued a letter in response to a question posed by a member of the Senate assuaging the fears of Major Sources on January 18, 2011.  According this letter, U.S. EPA will use their enforcement discretion and issue a no action assurance letter for the Major Source Boiler MACT "shortly."  Also, U.S. EPA noted that the reconsidered rules were published as proposed rules on December 23, 2011 and will soon be published final.  Within those reconsidered rules is a provision to reset all notification, effective, and compliance dates to provide facilities with sufficient time to comply with all applicable standards.  The collective sigh of the regulated community could be heard across the country.
Stay tuned for further updates on the 4 Rules as we anticipate many more developments.  In the meantime if you have any questions, please contact ALL4's Ron Harding at 610.933.5246 x19 (rharding@all4inc.com).
Uncertainty and the Stay of the Cross State Air Pollution Rule
On December 30, 2011, just two days before the Cross-State Air Pollution Rule (CSAPR) was to take effect, the U.S. Court of Appeals (Court) stayed the rule. CSAPR was a replacement for the Clean Air Interstate Rule (CAIR).  This very same Court about three years ago determined that CAIR was fundamentally flawed and was remanded back to U.S. EPA.  The Court ultimately decided to continue to implement CAIR (after its remand) because its emission reductions and resulting health benefits needed to remain in place.  This same Court has again reinstated CAIR until CSAPR is fixed.
This most recent stay puts CSAPR on hold until the court can hear the case, which is expected by April 2012. Most believe that the Court will work hard to get its final decision made this year. The Court was not specific regarding why it issued a stay, but stays are not often issued.  The criteria for granting a stay are difficult to meet.  The appellants must show that:
They have a good chance to win the case on the merits of its argument.
The appellants will suffer significant harm if the rule is left in place.
Staying the rule will not cause significant harm to other parties.
A stay is in the public interest.
The last criterion is something that the Court takes very seriously; its consideration of protecting the public interest.  Therefore, the appeal issues concerning the risk to the stability and reliability of the electric grid to deliver power and state rights that were alleged to have been bypassed with a Federal implementation of CSAPR are at the top of the list for consideration by the Court. As is always the case, the public will pay for all of this change and uncertainty.  Many more coal-fired power plants are now scheduled to shutdown than originally predicted by U.S. EPA under its analysis of CSAPR.  The old saying goes, you can have it cheap, you can have it good, and you can have it quickly; but you can't have all three.
Unfortunately for the public and the electric utility businesses, the planning process to make these changes is filled with uncertainty.  Uncertainty for businesses usually ends badly.  Cleaner air quality is definitely in the public interest and the Court gets that, but there are many different ways to get there.  What's needed now is certainty along with a reasonable implementation schedule that allows for an orderly process that does not adversely impact the public interest.  That is a very tall order when you are dealing with the Nation's supply of electricity to homes and businesses.
Stay tuned for further updates on the Utility MACT.  In the meantime if you have any questions, please contact ALL4's John Slade at 610.933.5246 x36 (jslade@all4inc.com).
Utility MACT:  Major Changes or Simply Re-gifted by U.S. EPA?
Continuing on with U.S. EPA's "holiday season" activity, if you blinked you may have missed that U.S. EPA signed the Maximum Achievable Control Technology (MACT) standards for coal and oil fired electric generating units (EGUs), aka the Utility MACT or mercury and air toxics standards (MATS).  The regulation was signed on December 16, 2011 in response to a court settlement and introduced in a press conference on December 21, 2011.  The official Federal Register version of the rule, including the official "promulgation" date and subsequent triggered dates, is pending.  At the same time, U.S. EPA signed the related New Source Performance Standards (NSPS) revisions for fossil fuel fired EGUs.
U.S. EPA absorbed approximately 900,000 comments on the Spring 2011 rulemaking, with the majority of them on the Utility MACT.  The rule is mostly unchanged from the proposal.  A few of the key changes include:
Clarity around the ability for sources to generally have four (4) years to comply.  Three (3) years is provided via the Clean Air Act (CAA) for all affected sources; however, a fourth potential year can be provided by state, local, or tribal authorities under the CAA for technology installation. It is expected that this additional time will generally be granted by these entities.  In some limited cases, U.S. EPA provides a pathway via an enforcement policy document for use of a fifth year.
Emissions limit adjustments to account for new information.  Additionally, U.S. EPA introduces use of filterable particulate matter as a surrogate for metals.
Clarity and consistent monitoring provisions and revised testing frequencies.
Other highlights include alternative compliance options for multiple unit averaging and coal subcategory revisions.
So, you ask, are the environmentalists happy?  Is industry satisfied and poised to comply?  That might be a stretch, but will the recent increase of U.S. EPA regulations in the court (i.e., CSAPR, Boiler MACT, etc.) as well as the potential political impact of an election year, result in further court action for the Utility MACT?  Only time will tell.  Stay tuned for further updates on the Utility MACT.  In the meantime if you have any questions, please contact ALL4's Kristin Gordon at 610.933.5246 x33 (kgordon@all4inc.com).
Beyond Boilers – Pulp and Paper NESHAP
In late December we sent out a 4 The Record Extra! that summarized proposed amendments to the National Emission Standards for Hazardous Air Pollutants (NESHAP) for the pulp and paper industry (40 CFR Part 63, Subpart S).  U.S. EPA published the proposed amendments on December 27, 2011 to address the results of the residual risk and technology review conducted by the agency as required by Sections 112(d)(6) and (f)(2) of the Federal Clean Air Act.  The major changes to the rules in the proposed amendments included tightening up the Kraft pulping process condensates standards, requiring 5-year repeat emissions testing for certain sources, requiring mills to maintain and submit emissions testing data electronically through the U.S. EPA Central Data Exchange (CDX) using U.S. EPA's Electronic Reporting Tool (ERT), elimination of the requirement to maintain a startup, shutdown and malfunction (SSM) plan, inclusion of the "affirmative defense"  provisions for exceedances of an emission limit caused by a malfunction, additional test methods for measuring methanol, and other technical and editorial changes.
Importantly, U.S. EPA is accepting comments on the proposed revisions and on other topics through February 27, 2012.  Critical items open for comment include the following:
Need for the 1%/4% gas venting "allowances" and suggestions for alternative approaches.
Review/comment on specific data fields used in the Risk Study.  U.S. EPA has published the facility-specific results of the risk assessment performed and a report summarizing this data is available here.  Facility specific datasets are available for download for review here.
Frequency of reliance upon the old SSM provisions.
The industry is working at a feverish pace reviewing data used by U.S. EPA to establish risks that supported the proposed rule revisions, developing additional data that address the venting allowance provisions, and preparing comments on other key aspects of the proposed standards.  Stay tuned to 4 The Record while we track the comments and U.S. EPA responses as the rule moves toward finalization.
Stay tuned for further updates on the Pulp and Paper NESHAP.  In the meantime if you have any questions, please contact ALL4's John Egan at 610.933.5246 x14 (jegan@all4inc.com).
Under the Radar – Secondary Lead Smelter NESHAP
The promulgated revisions to the Secondary Lead Smelter NESHAP impact a relatively small number of sources when compared to the other regulatory initiatives identified above. While it may be easy to dismiss the 40 CFR Part 63, Subpart X revisions because they pertain to a small industrial sector that emits lead as its primary regulated pollutant (i.e., they don't affect me), it is important to recognize how the rules were revised and U.S. EPA's justifications for the revisions, because such techniques could be used again for future rule revisions beyond this sector.  Several key changes from the original Subpart X are outlined below:
Added total hydrocarbon (THC) and dioxin and furan (D/F) emissions limits.
Added a work practice standard for mercury emissions [bag leak detection systems (BLDS) for all fabric filter control devices] even though mercury emissions are negligible (as admitted by U.S. EPA).
Changed the form of the lead emission limit and significantly lowered the lead emission limit to a facility wide, flow weighted average lead emission limit from stacks of 0.20 mg/dscm and an individual stack lead emission limit of 1.0 mg/dscm for each stack at existing sources.
Added a requirement for total enclosure of lead emitting activities with ventilation from enclosure structure vented to a fabric filter control device.
While these revisions may not appear significant at first glance, it should be noted that the sector already utilizes very effective air pollution control systems and that the lead emission limits in the original Subpart X were already extremely stringent.  What's more important with regard to Subpart X is the provisions that were originally proposed that were not included in the final standard.  Two provisions of note were the use of the lead National Ambient Air Quality Standard (NAAQS) as a means of compliance determination via the use of property line monitoring and the inclusion of work practice standards that included the periodic cleaning of building roofs at affected facilities.  Such provisions were removed following industry objections during the comment period.  The important lesson associated with Subpart X is that industry in general should be cognizant of the tactics and regulatory approaches that are utilized by U.S. EPA in relatively limited industrial sectors because those same approaches could be used more broadly if successful.
If you have any questions related to Subpart X, please contact ALL4's Roy Rakiewicz at 610.933.5246 x27 (rrakiewicz@all4inc.com).
Conclusion
Significant regulatory and court activity over a very limited time period (about 5 weeks) resulted in significant changes to the regulatory landscape. We expect similar regulatory activities at least through the end of 2012 and possibly beyond depending upon the outcome of the November 2012 elections.  Please stay tuned and hang on for the ride.