Telling You Like It Is, Your CEMS are NOT Ready for PA RACT 2 Compliance!
Posted: May 23rd, 2016
Authors:
Megan S.
Eric S.
Matt C.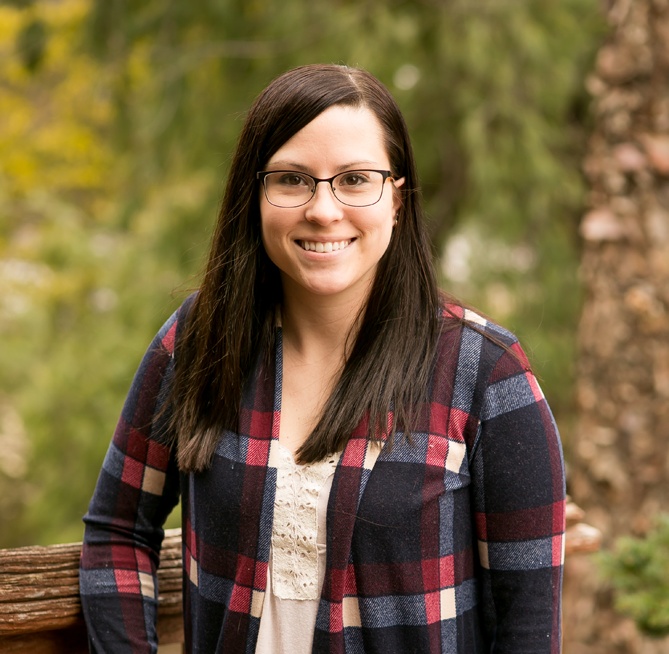 What started as a blog, has turned into an article written like a blog. We call it a "Blogicle." There is just too much information to share on complying with Pennsylvania Department of Environmental Protection's (PADEP's) RACT 2 Rule using Continuous Emissions Monitoring Systems (CEMS). ALL4 has been providing you information on RACT 2 (published final on April 23, 2016) since July 2014 and keeping you up–to-date with dozens of blogs, articles, and training sessions since then (check out our RACT 2 page here for the entire suite of information on RACT 2). Consistent with always thinking one step ahead, ALL4 is already working well past RACT 2 applicability and initial compliance strategies to how ongoing compliance will be demonstrated specifically using Continuous Monitoring Systems (CMS), including CEMS.
Regardless of whatever else you take from this Blogicle, the one thing that you must take away is this:
If CEMS are part of your RACT 2 compliance strategy, then you will be required to make changes to your data acquisition and handling system (DAHS) and in Pennsylvania's Continuous Emissions Monitoring Data Processing System (CEMDPS).
Most of these changes will be substantial, involving calculations and reporting functions. Other changes could require revisions to emissions limits or certification of additional CMS. To set the stage, many facilities will be determining a presumptive or case-by-case emissions standard for nitrogen oxides (NOX) (most likely expressed as lb/MMBtu on a 30-operating day average). "No worries," you may say, "I already submit quarterly reports via CEMDPS for a certified NOX lb/MMBtu CEMS. Once submitted, PADEP will just average the hourly values for the previous 30-operating day average to assess compliance with my RACT 2 emissions standard. Right?" Not so fast my friend, what you currently measure is an hourly NOX emissions rate (i.e., average mass of NOX emitted per MMBtu) that cannot (on its own) be used for RACT 2 compliance.
Determining Compliance using CEMS the RACT 2 Way
RACT 2 requires compliance with NOX lb/MMBtu emissions standards much like the quantification of NOX emissions for trading programs. You first must quantify the sum of the NOX mass emissions (i.e., lbs) measured over the previous 30-operating days. Then you divide by the total heat input (i.e., MMBtu/hr) measured over the same previous 30-operating days. What does this mean? For the first time ever you will be reporting the mass (i.e., lbs) of NOX emitted in the hour in your quarterly report. Consider this, if you have an emissions rate of 100 lb/hr and you only operate for 30 minutes in that hour, you have only emitted 50 lbs of NOX in that hour. The result is that operating time (fraction of an hour) will have to be included in your calculation when reporting hourly NOX mass emissions. Since we are quantifying mass emissions we also most consider missing data procedures for periods when the CEMS are down and the unit is operating. Where typically missing data are used for compliance with annual ton per year (tpy) limitations (or trading programs), it will now be used to assess compliance with a shorter term 30-operating day average as required by RACT 2.
It may be a good time to review your missing data substitution options and potentially prepare petitions for consideration by PADEP for missing data procedures that better suit your facility's operations. Poor foresight here could result in future compliance issues. As a quick example, the PADEP's Continuous Source Monitoring Manual Revision 8 (CSMM 8) approved missing data procedures require the use of the highest value recorded during the reporting period for each minute during which CEMS data are not available and you are subject to monitoring. Hypothetically, what if you combusted oil during a reporting period, measured higher NOX emissions, and are required to substitute for missing CEMS data while combusting natural gas (where you would expect lower NOX emissions)? You may be substituting data that are not representative of the operating conditions. What about data collected during startup/shutdown? Should that data be used to potentially substitute data collected during normal operating scenarios? The point is, there are a lot of things to carefully consider here!
Let's say we have the NOX mass emissions calculations figured out so we can move on to quantifying heat input (i.e., MMBtu). Many of you may be using a NOX concentration, diluent, and F-factor to determine NOX lb/MMBtu. You cannot quantify mass without either a certified stack flow monitor or a certified heat input CMS. Don't have either? Or maybe your heat input CMSis certified only under 40 CFR Part 75 and not CSMM 8? ALL4 has been working with PADEP to seek resolution on exactly "What constitutes a CEMS under RACT 2?" Did PADEP intend that RACT 2 would require facilities to install additional CMS to meet RACT 2 or can facilities opt to use stack testing to demonstrate compliance unless all CMS components are currently certified under CSMM 8? Keep checking in with us on this one, there will be more information over the next couple of weeks as we continue to work with PADEP on the use of CMS to demonstrate compliance with RACT 2.
Wait a Minute, CEMDPS Can't Handle Data the RACT 2 Way?
That is correct. Currently CEMDPS cannot calculate emissions from multiple Emission IDs to determine compliance… but it will. PADEP is moving towards implementing these changes to CEMDPS to allow for facilities to report separate Emission IDs for NOX mass (lbs in the hour) and heat input (MMBtu in the hour). Then CEMDPS will use these Emission IDs to assess compliance on a 30-operating day average. I am trying not to bring up timing, but let's just say that the updates to CEMDPS are complicated with not a lot of time to complete. Not to mention that every facility using a CEMS to demonstrate compliance with RACT 2 will have to construct a Phase I – Monitoring Plan (MP) (a whole other issue) and complete the required Phase II/III certification activities (including a DAHS Verification). (See below, "Phase I Monitoring Plans – A Whole Other Can of Worms".)
Do you have a turbine with a concentration based RACT 2 emissions standard (i.e., ppmvd @ 15% O2)? You're not off the hook either. Where numerically your limits may be lower, it may not include all the data that RACT 2 requires to demonstrate compliance. The RACT 2 emissions standard for combustion turbines includes startup and shutdown, your current limit may have alternative startup and shutdown work practice standards allowing for those operational states not to be included in the current compliance average. It is anticipated that Emission IDs will be created specifically for RACT 2 emissions standards. We do not want to streamline emissions standards here – no sense being out of compliance with a lower, short-term emissions standard without separately determining if you were out of compliance with the higher, longer-term RACT 2 emissions standard. Remember that CEMDPS can only assess compliance with a single emissions limit per Emission ID. You may end up submitting the same data for multiple Emission IDs in order to assess compliance with a RACT 2 and non-RACT 2 emissions standard. Cement kilns, glass manufacturing plants, and any other facilities with a "lb of pollutant per ton of product" (clinker, glass pulled, lime, etc.) that utilizes CEMS are on deck. Production Emission IDs will now be possible. RACT 2 emissions standards for cement kilns (lbs NOX/ton of clinker) will be possible in CEMDPS. Even emissions averaging under RACT 2 can be administrated with the addition of Emission IDs and functional upgrades in CEMDPS. A heat input CMS and emissions factor is all that you need to for CEMDPS to average multiple units across a single facility.
I Picked Myself Off the Floor, What Should I be Doing Now?
Nothing is in the way of you getting started on determining how ongoing compliance will be demonstrated under RACT 2 (especially using CEMS). Decisions need to be made, correspondence with PADEP may be needed, your DAHS will need to be upgraded, Phase I Monitoring Plans need to prepared and submitted, and ducks need to be lined up (in a row).
| | |
| --- | --- |
| This is complicated stuff with a lot of moving parts. Want to talk it through? We would love to hear your concerns so that we can continue to shape the use of CMS to demonstrate compliance with RACT 2. ALL4 has been working on it. We've been, making you aware; and we will continue to be all over it. Give me a call to discuss your specific example at (610) 933-5246 extension 117 or email Eric Swisher at eswisher@all4inc.com. | |
Phase I Monitoring Plans – A Whole Other Can of Worms
So now you understand that maybe RACT 2 compliance isn't going to be as easy as you once thought, but it still sounds like all you need to do is update and re-submit a couple of CEMDPS plans. Have you completed a PADEP Phase I MP recently? If so, you may have realized that a lot of effort goes into compiling the required information and figuring out how to get it entered correctly into CEMDPS with the least amount of rejections. Haven't done a Phase I MP recently, but plan on using CEMS to demonstrate compliance with RACT 2? You may be in for a surprise when you attempt to obtain Phase I approval through the online system.
If you plan to demonstrate compliance with RACT 2 using CEMS, a Phase I MP will be required to get the RACT 2 specific emissions results into CEMDPS (e.g., NOX lbs, heat input, etc.). Also, any other associated changes, including the addition of analyzers, will need to be addressed too. If you haven't submitted a Phase I MP through CEMDPS in accordance with CSMM 8 yet, there will likely be a larger effort ahead of you. Hardcopy Phase I MPs that were previously submitted to PADEP have not been fully transferred into the online system. What does that mean for you? You may need to dig up old submittals and information, seek out new information, and update old documents in order to complete all the information as part of this new Phase I MP submittal.
Here at ALL4, we've been pulling together Phase I MPs for multiple clients and compiling tips and tricks to complete Phase I MPs with the minimum amount of rejections. Yes, this is the second time I'm mentioning rejection. It's a scary word, but essentially it is just the method used by PADEP to request changes and/or additional information. It is a part of the process and should be expected (although the rejection emails still don't feel good). We have been learning through the process what information should be provided and how it should be provided in order to minimize those rejections. Understanding the organization and intricacies of CEMDPS as well as the steps that need to be taken to make different types of changes is critical when submitting an acceptable Phase I MP.
To give you an idea of the things that should be considered, here are a few pieces of information that you will need to obtain, update, and/or develop:
Quality Assurance/Quality Control (QA/QC) Plan
Your facility will need to make sure the QA/QC plan that is submitted is complete and updated (including CSMM 8 requirements). These plans are now under more scrutiny than in the past and PADEP will be performing a detailed review of the document to ensure it is adequate.
Electronics Checklist
This is a checklist used by instrument technicians for periodic checking of the measurement device(s). CSMM 8 requires this checklist to be submitted as part of the Phase I MP and it may be hard to find. It may be included with manufacturer's information, in an Operations & Maintenance (O&M) Plan, or may need to be developed.
Process Flow Diagram
A process flow diagram is required to be submitted as part of the Phase I MP and needs to include specific process distances required by CSMM 8. Do you know the distances upstream and downstream from the CEMS? How about the distance the probe is in the stack? These distances, as well as several others, are required and will need to be determined or verified.
Lowest Monitored Emission Standard Equivalent (LMESE)
Do you know how to calculate this and/or where to find guidance on how to calculate it? Do you have documentation showing this calculation? PADEP has been requesting documentation of how the LMESEs are calculated, so you should be prepared to provide it.
New Emission Results
Do you know how to create a new Emission Result in CEMDPS? How about how to associate the CEMS correctly and also fill in information regarding data availability and penalty information? New emissions results will need to be added for RACT 2, so this process will need to be understood to reduce the likelihood of rejection.
| | |
| --- | --- |
| These are just a few of the considerations when beginning to prepare a Phase I MP through CEMDPS. ALL4 has experience with this process and can help your facility navigate the requirements, with the least amount of headaches. Reach out via email Megan Stroup at mstroup@all4inc.com or by phone (610) 933-5246 extension 140 if you have any questions or would like more information. | |
You Talkin' about QA/QC Plans? – Are your plans and procedures "Up to Snuff"?
Do you operate a CEMS to comply with a State or Federal emissions limitation? If so, you know the importance of ongoing QA procedures in maintaining the accuracy of the CEMS and representativeness of the data being collected. In most instances, ongoing QA procedures are performed by your plant instrument technicians. In other instances, these procedures are performed by a contracted instrument technician. Either way, it is critical that both the plant and instrument technician (internal or externally contracted) understands the regulatory backbone behind the QA procedures being performed. Why? Depending on the regulatory program or programs which require your plant's CEMS, the ongoing QA procedures associated with each CEMS vary in often times subtle, but other times not so subtle, ways.
For example:
Your plant utilizes a NOX CEMS to comply with a PADEP emissions limitation, as well as a 40 CFR Part 60 (New Source Performance Standards or "NSPS") emissions limitation from an applicable subpart. To be in compliance with both regulations (i.e., PADEP and Part 60), you must meet, at a minimum , the QA requirements required by CSMM 8 and 40 CFR Part 60, Appendix F, Procedure 1 (Appendix F). What QA procedures should you utilize on the NOX CEMS to maintain compliance with both CSMM 8 and Appendix F?
The correct answer is both, and although CSMM 8 and Appendix F require similar ongoing QA activities, the intricacies of the references, tolerances, and frequencies required under the two regulations differ and intersect in multiple ways that can often times be overlooked. How so, you may ask? Let's take a quick look at our quarterly QA activities required under both requirements.
CSMM 8 requires a quarterly 3-point linearity test (LT) that utilizes low (between 0 and 30% of measurement range), mid (between 50 and 60% of measurement range), and high (between 80 and 100% of measurement range) reference gas concentrations. Part 60 requires a quarterly 2-point cylinder gas audit (CGA) that utilizes low (i.e., 20-30% of span) and mid (i.e., 50-60% of span) reference gas concentrations. The principles of both tests are similar, but should you be performing the 3-point LT, the 2-point CGA, or both, on a quarterly basis? If you are subject to both the monitoring requirements of CSMM 8 and Appendix F, you must satisfy both requirements by conducting the 3-point LT required under CSMM 8 and a 2-point CGA. A well-developed QA/QC plan may be able to find a "sweet-spot" where one set of tests should meet both the LT and CGA requirements. The development of the QA procedures may also identify the need to petition U.S. EPA to accept the LT required by CSMM 8 in lieu of the CGA required by Appendix F.
Simple enough? Let's take this a little further to make sure we're all on the same page. The Appendix F CGA must be performed three calendar quarters per year, with a relative accuracy test audit (RATA) in the fourth non-CGA calendar quarter. CSMM 8 requires a LT to be performed in each operating quarter that the unit operated for more than 168 hours. If we followed Appendix F guidance, we would have missed a quarterly LT required by CSMM 8, thus causing an entire quarter (or more) of data to be invalidated.
OK, I got it…we have a few discrepancies to keep tabs on, how bad can it really be? Well this example simply highlights some of the key differences in quarterly QA requirements between PADEP and Federal (i.e., Part 60/ Appendix F and even Part 75) QA requirements. We have yet to address (and we won't in this blog) the discrepancies in the required daily and annual QA activities, nor additional overlapping requirements that could come as a result of being subject to 40 CFR Part 75 NOX monitoring. Furthermore, these conflicting QA requirements also apply to the ancillary monitoring systems that are depended upon by the primary CEMS (e.g., an O2 continuous monitoring system for O2-corrected emissions limitations).
The point is that overlapping regulatory requirements related to CEMS occur more frequently than not, and the presence of these requirements is only increasing as new regulations are promulgated (e.g., PADEP's recently promulgated RACT 2, which is a whole different headache). Whether these overlaps arise as a result of intersecting State and Federal requirements (as demonstrated in the example above), or multiple Federal requirements, the take-home message is clear: From the plant manager, to the instrument technicians performing QA activities, know what you are monitoring, know why you are monitoring, and know how you are demonstrating compliance with your QA activities!
| | |
| --- | --- |
| If you feel your QA procedures may not be "up to snuff," ALL4 has experience in identifying potential issues, working through any found issues, and communicating with agencies to navigate through the regulations and bring you into compliance. Reach out via email to Matt Carideo at mcarideo@all4inc.com, or by phone (610) 933-5246 extension 139 if you have any questions or would like additional information. | |