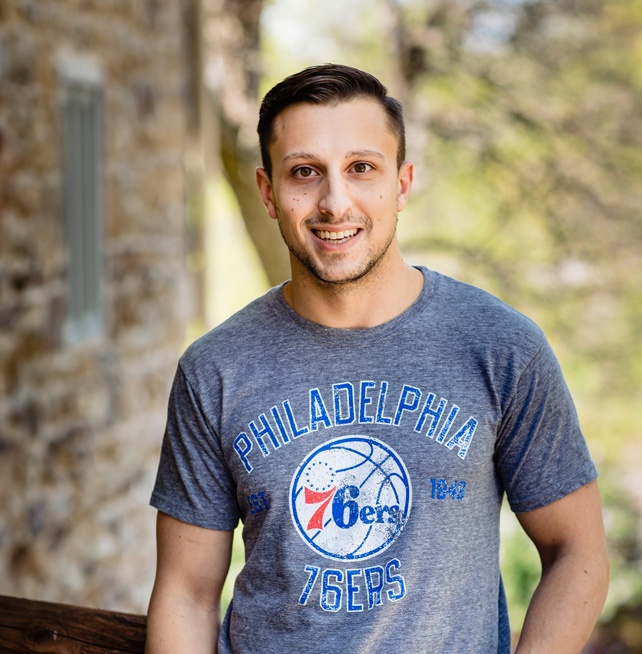 Matt Carideo
Technical Manager
Pennsylvania - Philadelphia Office
Contact Matt
Area Of Expertise
Air Quality, Continuous Monitoring Systems
Education
Drexel University, Bachelor of Science in Environmental Engineering, 2012
Career Highlights
Mr. Matthew Carideo joined the ALL4 team as a Staff Engineer in March of 2014 after working previously at Pennoni Associates Inc. Mr. Carideo began working at Pennoni after graduating from Drexel University. While working at Pennoni, Matthew conducted Phase I and Phase II Environmental Site Investigations as well as SPCC Plans and Clean Fill Investigations.
Affiliations
Air and Waste Management Association (AWMA)
Connect With Matt:

Get to know Matt
1. Have you ever had a nickname (or two)? If so, what are/were they?
Carideo (just went with my last name to distinguish me from the 10 other Matts)
2. When you were 8 years old, what did you want to be when you grew up?
A sports television anchor since I grew up watching any and every sport that was on television with my dad and uncle.
3. What is one of the most memorable experiences you have had at ALL4?
Participating in a "Best in Class" event after work during my first week when a group of employees went indoor golfing on simulators while it was snowing outside.
4. What was the most memorable Halloween costume you ever wore?
Hulk Hogan costume complete with an overly orange tan, red women's tights, and fake platinum blonde hair with a mustache.
5. Stick shift or automatic?
Stick shift, I've never owned anything else.
6. Who is the most famous person you have ever met?
Allen Iverson after a 76ers game when I was in my younger teens.
7. Do you have any hidden talents that people you meet would not expect?
I can cook and bake almost anything after following my mother around the kitchen for 20+ years.
8. What are you known for at ALL4?
I don't think I'm known for anything specifically other than still driving the car with New Jersey tags and commuting from Philadelphia.
9. If you were stranded on an island, what are three things you couldn't live without?
Golf clubs (they count as one), unlimited supply of golf balls, and my grandmother's pizza (which cannot be replicated)
10. What is the most unique thing about working at ALL4?
The most unique thing about working at All4 is that you immediately feel how much the company cares about their employees, which in turn leads to happy employees that have a positive attitude and willingness to help each other to get work done.