Summary of the 2022 Environmental Energy Health & Safety (EEHS) School
Posted: October 4th, 2022
Authors:
Thomas T.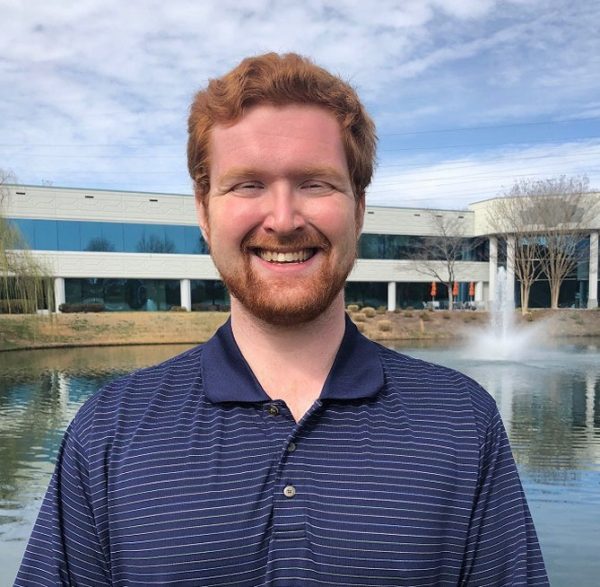 On August 2-3, 2022, the North Carolina Manufacturers Alliance (NCMA) held its annual Environmental, Energy, Health & Safety School at the McKimmon Center in Raleigh, NC. This is the first time that the school has been held in person since the beginning of the COVID-19 pandemic in early 2020. With the event spanning two days, a number of presentations were given on a wide range of up-and-coming topics that spanned air, water, solid and hazardous waste, energy, sustainability, and safety.
The second session of day one's special topic centered around tips, tricks, and ways to succeed as an Environmental Health and Safety (EHS) professional in North Carolina. The presenters for this session highlighted and discussed resources that the North Carolina Department of Environmental Quality (NCDEQ) provides as free tools to succeed as an environmental professional. A quick overview of the following tools was provided during the session:
These tools were highlighted as being beneficial for EHS professionals to check from time to time to keep up to date with any regulatory changes or updates that could impact their facility. The importance of maintaining and consistently reviewing a compliance calendar was also discussed, as this tool helps keep compliance dates a priority to everyone in the facility.
The third session of day one featured a presentation on Toxics Release Inventory (TRI) reporting. This presentation covered the basics of reporting as well as common items that facilities tend to neglect when considering releases of SARA 313 chemicals from their site. The presenters emphasized the importance of knowing what category your reportable chemical falls under (manufactured, processed, or otherwise used), as well as the importance of being aware if your chemical is exempt from reporting. Because TRI reporting is inclusive of all releases that occur onsite, one common release that is often missed (and therefore is not quantified) is rinsing of containers that housed a SARA 313 chemical. It is important to note that the Emergency Planning and Community and Right-to-Know Act (EPCRA) definition of rinsing is different than what is outlined in the Resource Conservation and Recovery Act. Rinsing guidelines according to EPCRA can be found here. Another item that was emphasized throughout the presentation was that each facility needs to understand why changes in release quantities occur year to year and to ensure that reported data is consistent across other reporting programs (e.g., air emissions inventory reporting). The United States Environmental Protection Agency (U.S. EPA) uses throughputs and emissions reported from various environmental reports to ensure that what is being reported is consistent and correct.
The closing air quality session of the first day involved reviewing what previously reported compliance data is available online and can be potentially changed if an error is discovered later in time. The following reports can potentially be corrected if new data is submitted to NCDAQ or U.S. EPA after the reporting deadline:
Risk Management Plans (RMP)
Toxics Release Inventories (TRI)
Air Emissions Inventories (AEI)
Greenhouse Gas Reports
Compliance and Emissions Data Reporting Interface Reports (CEDRI)
It's important to note that although you can resubmit data, it is not certain that the regulatory entity that reviews the report will properly update the repot with the revised information. It is important to check Envirofacts and ECHO from time to time to ensure that the data you are reporting is correctly being uploaded for public release. These websites can also be checked to see if any resubmitted data has been corrected.
The first session of the second day began with a presentation from NCDAQ on the role of the community and environmental justice (EJ) in air permitting. NCDAQ has made it a point to increase public participation via virtual avenues and is in the process of revising 15A NCAC 02Q .0300 to put forth a public participation requirement for synthetic minor permit applications. EJ reports are included as part of the permitting process for new major facilities and for major modifications that result in an increase in emissions above Prevention of Significant Deterioration (PSD) Significant Emissions Rates (SER). These reports typically involve a project overview, a county health assessment, comparisons to state and local census data, and outreach recommendations. It is recommended that if you intend to construct a new major facility, intend to permit a major modification that will exceed the PSD SERs, or perform any other project that could potentially be an EJ concern that you get ahead of the process by conducting your own public participation process prior to submitting your permit application.
The third session (presented by ALL4's own Amy Marshall) covered recent air quality updates. This presentation covered recent Boiler MACT updates, upcoming National Ambient Air Quality Standards (NAAQS) changes, RMP rule changes, New Source Review (NSR) changes, and NC air quality regulatory updates. Please see the list below for a summary of these updates:
Boiler MACT – emissions limitations were revised (most revisions being more stringent), technical corrections were administered, and procedures were introduced into the rule for using carbon dioxide instead of oxygen as a diluent.
NAAQS – EPA is reconsidering retaining the last administration's ozone NAAQS, is expected to propose a lower annual and daily PM5 NAAQS and may lower the lead NAAQS as a result of its current review.
RMP – EPA has proposed changes to the RMP rule that incorporate EJ and climate change considerations. See our recent article for a summary of the proposed changes.
NSR – EPA is proposing a reconsideration of the fugitive emissions rule this fall, looking at improvements to project emissions accounting and the MM2A rule (proposal expected February 2023), and finalized guidance on PM5 being used as a precursor for ozone in PSD modeling.
NC Air Quality Regulatory Updates – the NOX SIP call rule update is now in full effect and the 02D .0516 SO2 rule is being updated so that supplemental fuel cannot be combusted to comply with the standard.
The final water quality session of the day (and final session of the event) discussed recent and upcoming regulatory events pertaining to per – and polyfluoroalkyl substances (PFAS). NCDEQ recently published their action strategy for PFAS in June of 2022. This plan outlines NCDEQ's goals to protect communities, protect drinking water, and clean up existing contamination. It is expected that a groundwater standard for PFAS will be published soon. It was emphasized that although these capture technologies exist, it is extremely hard to destroy PFAS. This makes it extremely difficult to establish standards for the pollutant, leading to a questionable regulatory outlook.
Overall, the EEHS school was a great in-person experience that provided important reminders and updates on routine reporting and regulatory changes. Although the turnout was smaller as compared to years prior to COVID-19, it was great to be able to interact with everyone face to face.
If you have any questions about Federal or North Carolina air quality regulations, please contact our Raleigh office for support.