A Summary of Proposed Updates to the Risk Management Program
Posted: August 30th, 2022
Authors:
Christopher W.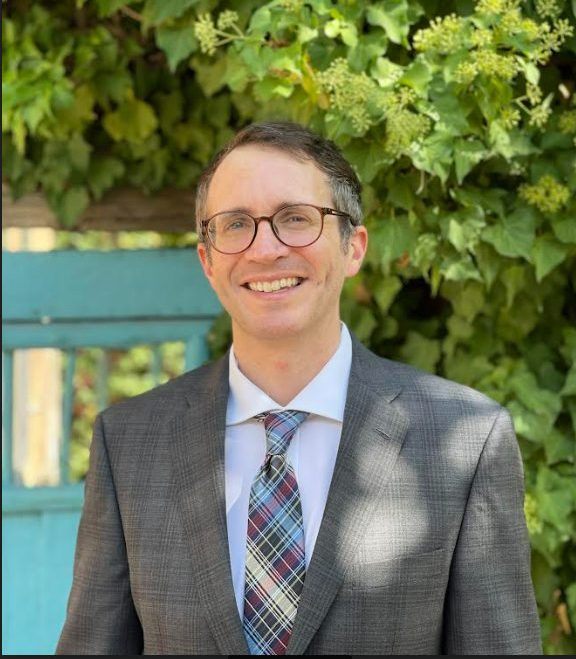 On August 18, 2022, the U.S. Environmental Protection Agency (U.S. EPA) proposed revisions to the Risk Management Program entitled the Safer Communities by Chemical Accident Prevention (SCCAP) Rule. The proposed SCCAP Rule potentially impacts 11,740 facilities currently regulated under the Chemical Accident Prevention Provisions in 40 CFR Part 68, as authorized under the Clean Air Act (CAA). The proposed revisions include changes to the prevention and emergency response programs, improving the availability to the public of chemical hazard information, and regulatory language updates intended to provide clarification on how to execute certain aspects of the rule. The significant elements of each of these are summarized below.
Prevention Program Updates
The proposed rule includes the following revisions to the Prevention Program elements of 40 CFR Part 68:
Program 2 hazard reviews and Program 3 Process Hazard Analyses (PHA) must consider natural hazards, including those associated with climate change and loss of power.
Requiring standby or backup power for air pollution control devices or monitoring equipment associated with prevention and detection of accidental releases from Risk Management Plan (RMP) regulated processes.
The stationary source siting analysis for both Program 2 hazard reviews and Program 3 PHAs will need to consider the placement of processes, equipment, buildings, and hazards posed by nearby facilities, and accidental release consequences posed by proximity to the public and public receptors.
RMPs will be required to include the following additional information:

Identification of recommendations resulting from hazard evaluations that were declined and the justification for why they were declined.
Specific information on process area and perimeter monitoring technologies and models used to detect RMP-regulated substances.

Program 3 processes at petroleum and coal products (NAICS 324) and chemical manufacturing processes (NAICS 325) that are located within 1 mile (by fenceline) of another RMP-regulated facility with these same NAICS codes are required to complete a Safer Technologies and Alternatives Analysis (STAA) as part of the PHA.
Petroleum and coal products manufacturing (NAICS 324) that use hydrofluoric acid (HF) in an alkylation unit, regardless of the location relative to other NAICS 324 and 325 facilities, must conduct a STAA analysis.
As part of the STAA analysis, conduct a practicability assessment that identifies, evaluates, and documents the practicability of implementing any inherent safety measures.
Completing a root cause analysis for all Program 2 and 3 processes within 12 months of an RMP-reportable incident.
Requiring third party compliance audits when: (a) a facility has two RMP reportable releases in a five-year period, or (b) a facility with a Program 3 process under NAICS 324 or 325 that is located within 1 mile of another regulated NAICS 324 or 325 facility has an RMP reportable release.
Requiring employee participation in RMP related activities, including hazard evaluations, root cause analyses, and third-party audits at facilities with Program 2 and Program 3 processes. Employees at these facilities will also have stop work authority in limited circumstances and information on how employees can report RMP non-compliance issues.
Emergency Response Program Updates
The following revisions to the Emergency Response Program elements of 40 CFR Part 68 are included in the proposed rule:
The emergency response program requirements for both non-responding and responding facilities will now explicitly identify the components of a community emergency response plan to ensure they are included.
Requiring facilities to develop a community notification system to warn the public within an area threatened by a release.
Requiring facilities with Program 2 and Program 3 processes and subject to the emergency response program requirements to conduct field exercises once every 10 years
Information Availability
U.S. EPA has proposed allowing anyone who resides within 6 miles of a facility with an RMP-regulated process the ability to request specific chemical hazard information. The intent is to make this information more readily available for those that may be most affected by RMP reportable incidents.
Other Changes
The following miscellaneous changes have been proposed:
Retention of hot work permits in RMP regulated processes for 5 years.
Language has been added clarifying how to determine whether a transportation container is part of the stationary source.
PHAs will now need to incorporate the most recently promulgated Recognized and Generally Accepted Good Engineering Practices (RAGAGEP).
What do I need to do?
Upon final issuance of the rule, facilities will have three years to comply with the new STAA, root cause analysis, third-party compliance audit, employee participation, emergency response public notification, exercise evaluation reports, and information availability provisions. Risk management plans will need to be updated and resubmitted to reflect new and revised data elements within four years of final issuance of the rule.
The 60-day public comment period for the proposed rule will not begin until it is published in the Federal Register. The estimated date for issuance of the final rule is August 2023.
Three virtual public hearings have been scheduled for the following dates:
September 26, 2022, 9:00 AM – 12:00 PM Eastern Daylight Time (EDT)
September 27, 2022, 1:00 PM – 4:00 PM EDT
September 28, 2022, 5:00 PM – 8:00 PM EDT
If you have questions about how the proposed RMP rule revisions could affect your facility's program, or what your next steps should be once the rule is finalized, please reach out to me at cward@all4inc.com. ALL4 is monitoring all updates published by the U.S. EPA on this topic, and we are here to answer your questions and assist your facility with any aspects of RMP compliance.