State-Specific Considerations for SPCC Plans in Maryland
Posted: August 31st, 2021
Authors:
Sahil B.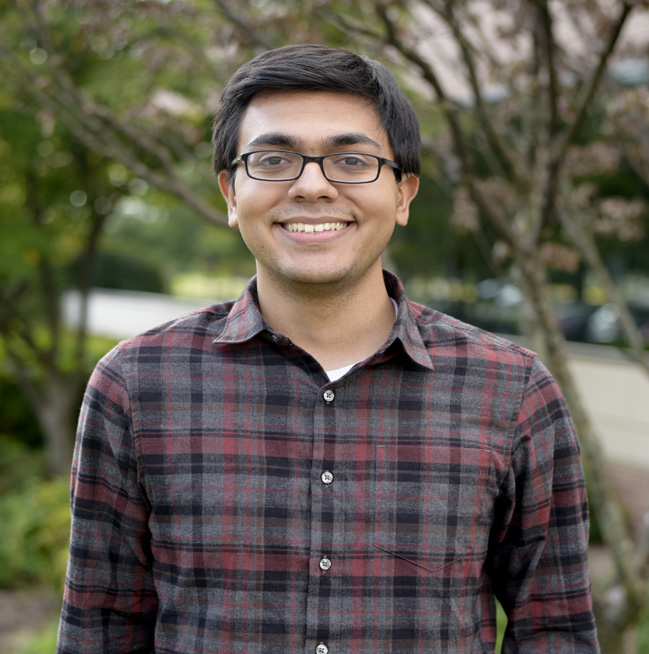 Update: As of June 13, 2022, COMAR 26.10 has been updated with additional requirements applicable to ASTs. Please see What to Know About Maryland's New Storage Tank Regulations for more information.
This blog is part of a series that will cover key state-specific requirements for petroleum containing aboveground storage tanks (ASTs) with respect to Spill Prevention, Control, and Countermeasure (SPCC) compliance with 40 CFR Part 112.7(j). 
In this edition, I will walk through key requirements in Maryland (MD).
The Maryland Department of the Environment (MDE) has implemented oil pollution and tank management regulations at Code of Maryland (COMAR) 26.10.  The bulk of COMAR 26.10 only applies to underground storage tanks (USTs); however, there are regulations pertaining to aboveground oil storage found at COMAR 26.10.01.
General Requirements
Under COMAR 26.10.01.01, oil, petroleum products, and their by-products are regulated (Notably, edible oils are not regulated under COMAR 26.10).  MDE has a few general requirements that apply to all regulated containers, regardless of the aggregate aboveground oil storage capacity of the facility:
Tanks from which an overfill of oil is high-risk (i.e., tanks located in close proximity to water and tanks 10,000 gallons or greater) must be equipped with a high liquid level gauge, alarm system, or pump cut-off device. This is more restrictive than the SPCC requirements for overfill protection.
Sites with a regulated storage capacity of 10,000 gallons or more, or sites with a capacity under 10,000 gallons at MDE's discretion, must be surrounded by a dike or wall capable of holding the total volume of the largest container within the area enclosed by the dike or wall. This secondary containment must have a permeability of 10-4 cm/s or less, which is typical of clays and liners.
Prior to filling a container, measure and record in writing the liquid level of oil and have these records available for MDE inspection for at least 30 days. Again, this requirement is more restrictive than 40 CFR §112.
MDE must be notified of a discharge or spill within 2 hours of detection of the spill. The person responsible for the spill must remain at the scene of the spill until an official provides clearance to leave the scene.
When are Additional Requirements Triggered?
If your facility has 10,000 gallons or more of aboveground storage, handles used oils and has an aboveground storage capacity of 1,000 gallons or more, or delivers or transports oil, you must obtain an oil operations permit from MDE.  An application to obtain an oil operations permit must be submitted at least 60 days before the facility's intended operation date of the equipment.
A key point to consider is that MDE will typically conduct a site visit to the facility after the oil operations permit application has been submitted.  Based on the configuration of oil-containing equipment at the facility, MDE may incorporate special (i.e., site-specific) conditions into your oil operations permit that can include more stringent requirements than what SPCC regulations or COMAR 26.10.01 otherwise state.  Examples of special conditions that can be found in oil operations permits include completing:
Routine testing of automatic tank gauges, interstitial monitoring sensors, and underground piping.
Additional visual inspections beyond SPCC requirements.
Modifications to tank appurtenances (e.g., this could include replacement or addition of  vents, valves, piping, gauges, and sensors).
Once issued, oil operations permits are valid for five years.  MDE requires that an oil operations permit be renewed at least 60 days prior to expiration.  An oil operations permit must be amended when there is a change to regulated aboveground oil storage at the facility.  If a facility undergoes a change in ownership, the new owner and MDE must be notified by the current permittee of the existence of the permit and any outstanding violations at least 30 days prior to the change.  The new owner is also responsible for submitting a notification to MDE accepting the terms and conditions of the permit within 30 days of the change in ownership.
Stay tuned for upcoming articles that will continue to cover additional AST requirements in other states.  If you have questions on AST compliance in Maryland or another state, please feel free to reach out to me at sbharucha@all4inc.com or 571-392-2592 x505 or Mark Robinson at mrobinson@all4inc.com or 470-893-2880.