Refrigerant Rules: Still Not the Final Chapter
Posted: October 11th, 2021
Authors:
Sally A.
Mike K.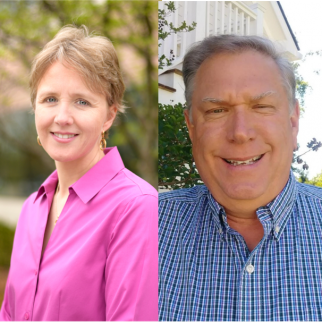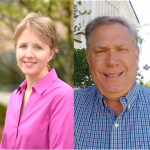 Earlier this summer, ALL4 mentioned that the first Federal rule under the bipartisan approved American Innovation and Manufacturing (AIM) Act of 2020 was to be promulgated this year, which will initiate the U.S.' domestic approach for a phasedown of hydrofluorocarbons (HFCs). HFCs are highly potent greenhouse gases (GHGs) that are substitutes for ozone-depleting substances (ODS), which are still being phased out worldwide. The AIM Act has three goals to change U.S dependence upon HFCs: to phasedown HFC production and importation, maximize reclamation and minimize releases of HFCs from equipment, and facilitate the transition to next-generation technologies through sector-based restrictions.
The HFC phasedown goal is being addressed by this first rule (40 CFR Part 84), published in the Federal Register on October 5, 2021, to reduce HFC emissions by 85% below baseline levels over the next 15 years. Beginning January 1, 2022, specific allowances will be needed to produce or import bulk HFCs, with some exceptions. This follows a similar mechanism that was used to implement the ODS phaseout. Beginning in 2021, and by October 1 of each following year, the U.S Environmental Protection Agency (EPA) will determine the quantity of those allowances of HFCs for the following calendar year.
HFCs Affected by the Phasedown
The AIM Act mandates the phasedown of 18 listed HFCs used in various sectors/applications, such as for air conditioning and refrigeration (HFC-134a), fire suppression (HFC 125), cleaning solvent (HFC 43-10mee), foam blowing agent (HFC-245fa), or propellant in metered dose inhalers (HFC 227ea). This rule focuses on companies that produce and/or import bulk HFCs, as well as companies that use HFCs in the following six applications, who will get application-specific allowances from U.S. EPA:
A propellant in metered dose inhalers;
Defense sprays (such as bear sprays);
Structural composite preformed polyurethane foam for marine use and trailer use;
The etching of semiconductor material or wafers and the cleaning of chemical vapor deposition chambers within the semiconductor manufacturing sector;
 Mission-critical military end-uses; and
Onboard aerospace fire suppression.
Impacts on Facility Owners/Operators
HFCs are used in various applications, as mentioned above, but about 75% of total HFC use is in refrigeration and air conditioning equipment in homes, commercial buildings, and industrial operations. However, this rule does not require consumers to stop using any specific HFC or HFC blend or change out equipment. Future rules will be issued to meet the AIM Act's other goals. In the same manner that industries reliant on refrigeration and air conditioning have been transitioning from ODS to U.S. EPA-approved substitutes, the same will eventually occur for these GHGs as next generation substitutes are developed to replace HFCs.
If you have any questions about refrigerant management, please reach out to Sally Atkins at satkins@all4inc.com or Mike Kendall at mkendall@all4inc.com.