PA Industrial Stormwater – No New Coverage for General Permits!
Posted: November 10th, 2021
Authors:
Andrew B.
Paul H.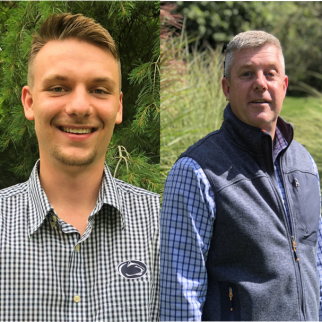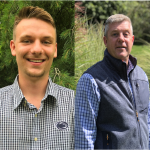 The Federal regulations at 40 CFR §122.26 require facilities with industrial stormwater discharges to apply for a National Pollutant Discharge Elimination System (NPDES) permit; either an individual permit or a general permit from a state such as Pennsylvania that has promulgated NPDES authority.  In Pennsylvania, facilities that wish to seek general permit coverage do so through the Pennsylvania Department of Environmental Protection's (PADEP) NPDES General Permit for Discharges of Stormwater Associated with Industrial Activities (PAG-03) (3850-PM-BCW0083d).
Most general permits are issued for a five-year period, and PADEP's PAG-03 General Permit is no exception.  The PAG-03 permit was last issued on September 24, 2016 and expired on September 23, 2021 without a replacement.  However, on September 18, 2021, PADEP announced that the existing PAG-03 permit would be administratively extended and permittees that had existing coverage could continue to operate for an additional year, until September 23, 2022.  That's OK for existing permittees, but what about new or existing facilities seeking PAG-03 permit coverage?  Unfortunately, PADEP has stated that no new coverage under the PAG-03 General Permit may be authorized until a new PAG-03 General Permit is issued (or it is renewed). PADEP's posting of this issue can be found in this PA Bulletin Notice.
So, if a new facility or a facility attempting to seek industrial stormwater coverage for the first time, the options are limited.  Specifically, the facility can either apply for an individual permit, which is more costly and burdensome than the PAG-03 General Permit, or the facility can apply for No Exposure Certification, assuming the discharge of stormwater at the facility meets the conditions of no exposure to industrial activity.
PADEP intends to notify the regulated community of the new PAG-03 permit, including any substantial changes, when it is renewed.  This is expected to occur on or before September 23, 2022.  Upon renewal, it is expected that existing PAG-03 permittees will need to re-apply for coverage (known as a Notice of Intent, or NOI) and the window for seeking new coverage will re-open at that time.  It is anticipated that the renewed PAG-03 permit may include modifications to the pollutant benchmark values.  ALL4 will conduct a thorough review of the renewed PAG-03 permit when it is reissued and will release an update regarding our findings.
If you have questions about how this administratively extended PAG-03 General Permit could affect your NPDES stormwater coverage, or what your next steps should be while the PAG-03 General Permit is renewed, please reach out to Andrew Beaver or Paul Hagerty, P.G., P.E. at (610) 422-1175 or (610) 422-1168, respectively.