New Mexico GCP-1 and GCP-4 Permittees: Are You Eligible for GCP-O&G?
Posted: August 14th, 2018
Authors:
Jenny M.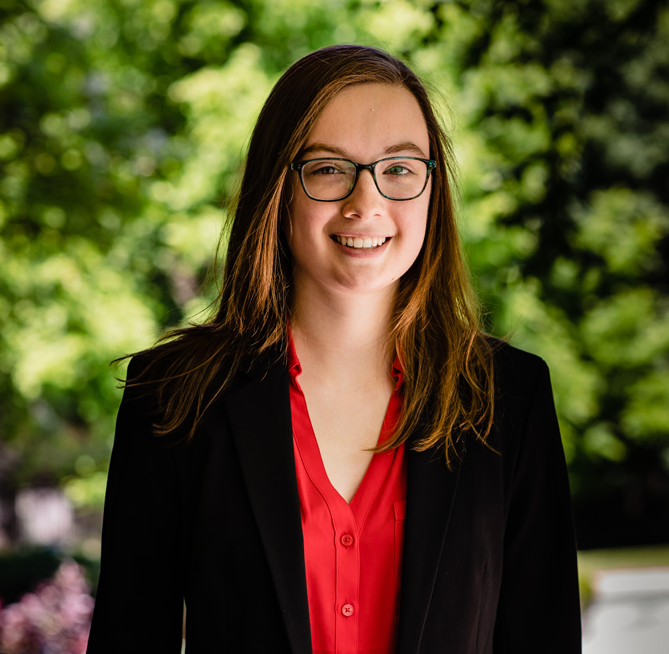 On April 27, 2018, the New Mexico Environmental Department (NMED) issued a new General Construction Permit for Oil and Gas Facilities (GCP-O&G).  General Permits cover sources that are similar in terms of operations, processes, and emissions and subject them to a fixed set of conditions. While general permits require public notice postings at the facility site and in newspapers, they do not require public review and have faster agency turnaround (up to 30 days from receipt of an application). The GCP-O&G replaces two existing permits: General Construction Permit for Level One Oil and Gas Installations (GCP-1) and General Construction Permit for Combustion Sources and Related Equipment (GCP-4). NMED is no longer accepting applications for revisions to GCP-1 or GCP-4 permits. Within nine months of the GCP-O&G issue date (i.e., by January 27, 2019), all current GCP-1 and GCP-4 permit holders must inform NMED of their intent to either transition to GCP-O&G, if eligible, or obtain a regular Part 72 permit. A regular Part 72 permit requires the preparation of an application pursuant to 20.2.72.203, full public notice, and possibly ambient air quality dispersion modeling. Issuance of a regular permit also takes longer than a General Permit, with a turnaround of up to 120 days. The fees and public notice requirements associated with registering under GCP-O&G are waived for those transitioning from GCP-1 and GCP-4. Once informed of a facility's intent to transfer, NMED will issue the facility an application deadline for the elected permitting path.
The GCP-O&G permit is generally less restrictive than GCP-1 and GCP-4. However, it also reflects several new restrictions. Regardless of whether a facility is transitioning from an existing permit or newly applying, this article will help to determine if your facility is eligible for the GCP-O&G.
You are not eligible for the GCP-O&G if:
Your facility is located in Bernalillo County, tribal lands, non-attainment areas, or the City of Sunland Park.
Your facility includes a petroleum refinery, chemical manufacturing plant, flare pits, bulk gasoline terminal, or any source listed in Table 1 of 20.2.74.501 NMAC (Prevention of Significant Deterioration Source Categories).
Because it is a replacement of GCP-1 and GCP-4, GCP-O&G includes equipment covered under the two previous permits. It also includes the following additional equipment:
Generators (driven by engines and turbines)
Vapor recovery towers (VRT)
Ultra-low pressure separators (ULPS)
Blowcase vessels
Pneumatics
Compressors
GCP-O&G removes the "four-engine-and-turbine limit" of the two previous permits, as long as all engines and turbines comply with minimum stack parameters. Unlike GCP-1 and GCP-4, which imposed hard restrictions on stack height, GCP-O&G allows for varying minimum stack heights. The minimum heights are calculated based on temperature, velocity, diameter, and total facility NOX emissions.
The following table summarizes the differences in facility-wide maximum eligible emissions rates between GCP-1, GCP-4, and GCP-O&G: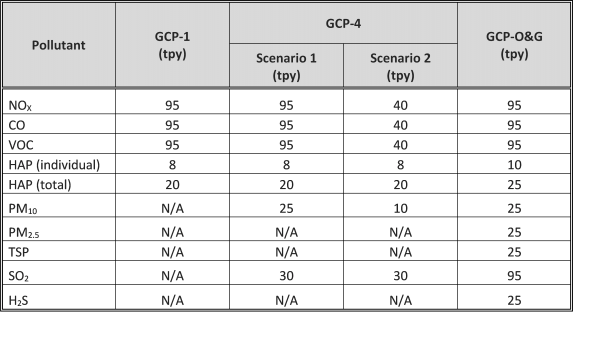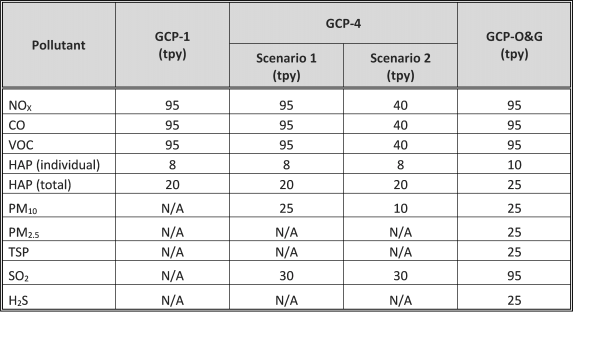 Note that the maximum eligible emissions rates allowed by GCP-O&G only determine whether your facility is qualified to apply for GCP-O&G and may not reflect a facility's emissions limits under the permit. Note, also, that there are source-specific emissions, monitoring, recordkeeping, and reporting requirements that apply, as well as other general requirements related to operating hours and fuel restrictions. This blog post is intended only to be a general overview of the eligibility changes introduced by GCP-O&G. Please refer to the complete permit document for the full breakdown of requirements.
Still unsure if your facility is eligible to operate under GCP-O&G? Wondering what you can do before January 27, 2019 to become eligible? Have questions about the transition process? ALL4 would love to discuss it with you! Contact me at 610.933.5246, extension 173, or at jmartin@all4inc.com.