California OSHA – COVID-19 Prevention Emergency Temporary Standards – Extension
Posted: July 20th, 2022
Authors:
Bruce A.
Heather B.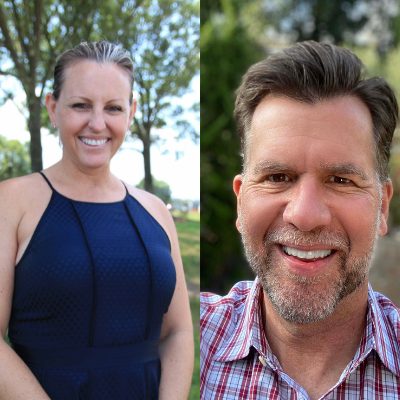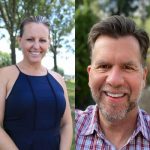 The California Occupational Safety and Health Standards Board (OSHSB) is the standards-setting agency within the California Division of Occupational Safety and Health (better known as Cal/OSHA).  On December 16, 2021, the OSHSB adopted revisions to the COVID-19 Prevention Emergency Temporary Standards (ETS) to include the latest recommendations from the California Department of Public Health (CDPH). The revisions took effect on January 14, 2022.  The standard was re-adopted on May 6, 2022, and will be in effect through the end of 2022.
The following is a summary of changes to the ETS. (Note that this summary is not an all-inclusive description of the changes effective May 6, 2022.)
Four definitions were revised in the May 6th update, including close contact, infectious period, COVID-19 test, and fully vaccinated.  Close contact and infectious period are now defined so that their meaning will change if CDPH changes its definition of the term in a regulation or order. COVID-19 test was revised to include self-administered and self-read tests.  A video or observation of the entire test process is no longer necessary; a date/time-stamped photo of the test result will now be sufficient.  Fully vaccinated was deleted as this term is no longer used in the regulations.  All protections now apply regardless of vaccination status and ETS requirements do not vary based on an employee's vaccination status.
Face coverings requirements have been revised.
Requirements are the same for all employees regardless of vaccination status.
Face coverings are no longer mandatory for unvaccinated workers in all indoor locations.
Face coverings are mandatory in the ETS when CDPH requires their use regardless of vaccination status.
Employers must review CDPH and local health department recommendations regarding face coverings and implement face covering policies that effectively eliminate or minimize COVID-19 transmission in vehicles. CDPH Masking Recommendations are periodically updated depending on the cases and transmission rates.  The recommendations were last updated in April 2022.
New requirement for employers to train employees on CDPH and local health department recommendations regarding face coverings and the employer's policies. The timing and frequency of training should be outlined in your written COVID-19 Prevention Program.
Other Changes:
Respirators must be provided for voluntary use to employees who request them and are properly cleared to wear them, and who work indoors or in vehicles with other persons regardless of vaccination status.
COVID-19 testing must be made available to all employees with COVID-19 symptoms and to all employees regardless of vaccination status.
Employers must review CPDH guidelines for employees who had close contact with individuals testing positive for COVID-19 and implement quarantine and other measures in the workplace to prevent COVID-19 transmission in the workplace.
The requirements for employees who test positive for COVID-19 have been updated to reflect the most recent June 9, 2022, CDPH Isolation and Quarantine Guidance. Regardless of vaccination status, employees who test positive can return to work after 5 days if the employee has a negative test, symptoms are improving, and they wear a face covering at work for an additional 5 days.  Otherwise, most employees can return 10 days following a positive COVID-19 test.
Employees who had close contact with individuals testing positive must test negative or be excluded from the workplace until the return-to-work requirements for COVID-19 cases are met.
Employers no longer need to consider the use of barriers or partitions to reduce COVID-19 transmission.
ALL4 is a full-service consulting firm specializing in health and safety plan issues.  We are able to support you with COVID-19 program development and COVID-19 training.  If you have any questions on how the ETS or other health and safety regulations affect your facility, please contact Bruce Armbruster at barmbruster@all4inc.com or Heather Brinkerhoff at hbrinkerhoff@all4inc.com.