A recording of this webinar is now available.
Date: June 29th, 2022
Time: 12:00 PM – 1:00 PM Eastern Time
WHAT'S THE WEBINAR ABOUT?
This is Part 2 of our planned Continuous Monitoring Systems (CMS) in the pulp and paper industry webinar series.  This session will concentrate on demonstrating compliance with your CMS data, as well as how your data can "work" for you beyond compliance. The session will include a short presentation and an opportunity for you to ask your questions.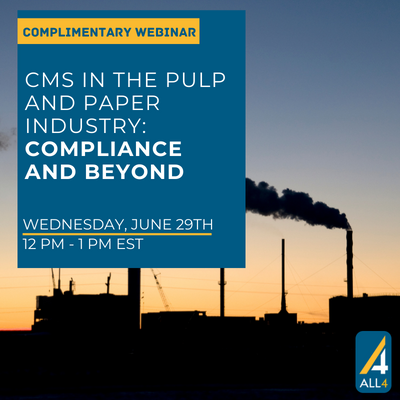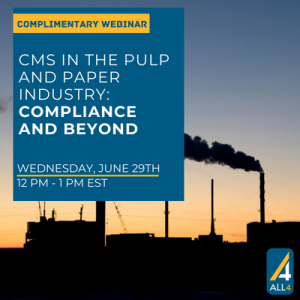 We will discuss the following:
How to demonstrate compliance using CMS data
Achieving compliance while improving operations
Case studies on leveraging CMS data for proactive compliance and process improvements
WHO SHOULD ATTEND?
Professionals with CMS operational, maintenance and data review responsibilities (e.g., corporate and plant environmental staff, plant management, environmental specialists, etc.). Feel free to forward this invitation along to your colleagues.
WHY ATTEND?
Demonstrating compliance using your CMS data is a piece of what that data can do for you. You have the data, are you taking advantage of everything that it can do for you and your facility?
PRESENTER(s):
Aditya Shivkumar // ashivkumar@all4inc.com // 281.201.1239
Matt Carideo // mcarideo@all4inc.com // 610.422.1139