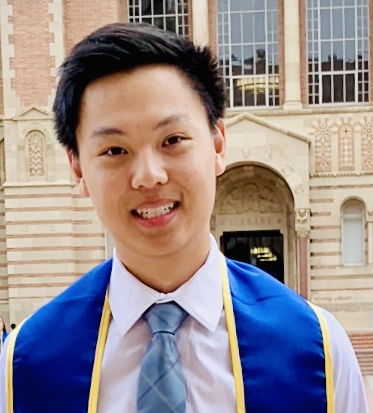 Lawrence Khournso
Consulting Scientist
California - Rancho Cucamonga Office
Contact Lawrence
Area Of Expertise
Air Quality
Education
University of California Irvine, Bachelor of Arts in Environmental Science, 2019
Career Highlights
Lawrence joined ALL4 through the acquisition of JE Compliance Services, Inc in February 2021. As an undergraduate at UC Irvine, he focused on research in marine biogeography, regional coastal water quality monitoring under the Southern California Coastal Water Research Agency, and geographical information systems.  He joined JE Compliance Services in January 2020 and specialized in air quality reporting, permitting, and inspections.
Affiliations
Engineering Without Borders USA
SCCWRP
Connect With Lawrence:

Get to know Lawrence
1. Have you ever had a nickname (or two)? If so, what are/were they?
I never really had a nickname, everyone just calls me Lawrence.
2. When you were 8 years old, what did you want to be when you grew up?
When I was 8 years old I wanted to become a wildlife biologist because I was always fascinated by wild animals. During that time, I spent most of my time playing with bugs in the front yard and watched a lot of animal planet.
3. What about ALL4 has surprised you the most?
The transparency, care, and trust that ALL4 gives to all its employees is what surprised me the most.
4. What was the most memorable Halloween costume you ever wore?
The most memorable Halloween costume I wore was a sloth costume. I went trick or treating with the school tennis club and was a matching pair with my girlfriend.
5. Stick shift or automatic?
Stick shift can be fun, but it could get annoying due to traffic especially here in Southern California.
6. Who is the most famous person you have ever met?
Lebron James.
7. Do you have any hidden talents that people you meet would not expect?
I am a man of many hidden talents. It would not be hidden anymore if I revealed them here.
8. What would you like to become known for at ALL4?
I would like to become known as someone who is good at what they do and always has your back.
9. If you were stranded on an island, what are three things you couldn't live without?
I couldn't think of anything I couldn't live without. I would just accept the fact that life has changed and I'll have to adapt.
10. What is the one thing that most attracted you to ALL4?
I was acquired by ALL4, but the most attractive thing about ALL4 is how they are a caring company.