Live Expert: EPCRA Part 2 – TRI Reporting
Date: April 21st, 2021
Time: 12:00 PM - 01:00 PM Eastern Time
A recording of this presentation is now available.  Please complete the form below to view.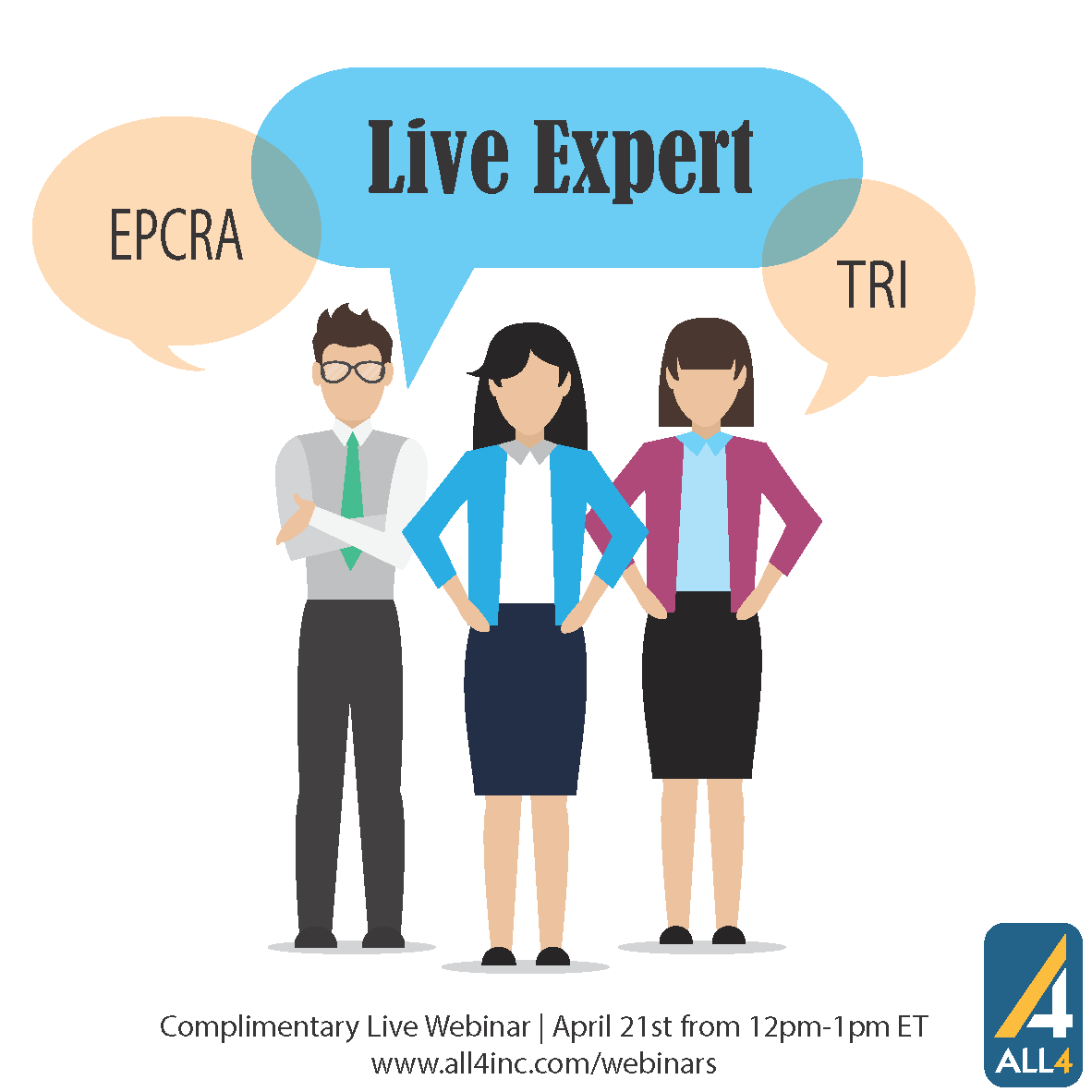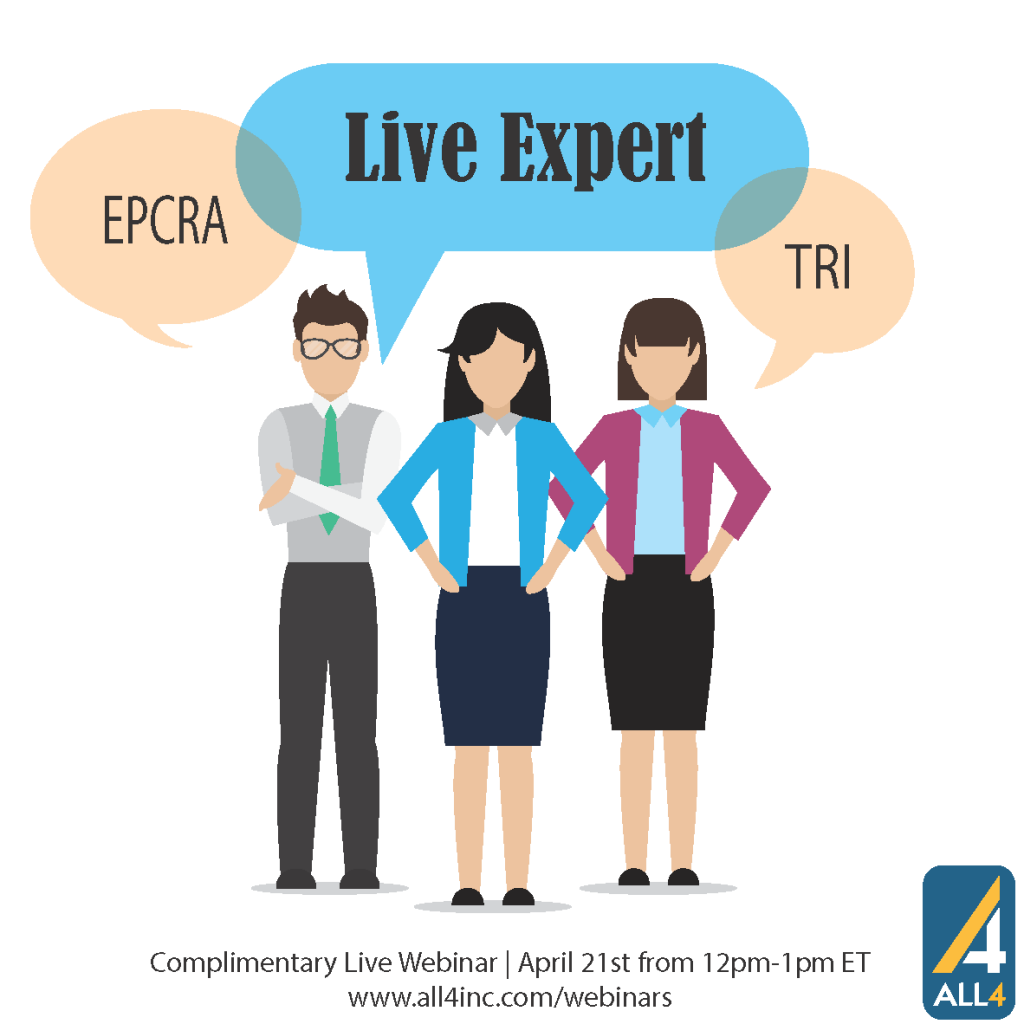 WHAT'S THE WEBINAR ABOUT?
This is Part 2 of our planned EPCRA reporting webinars. This session will concentrate on TRI reporting. The session will include a short presentation and an opportunity for you to ask your questions related to TRI Reporting.
We will discuss:
Why TRI reporting is done
How to determine if you need to report
What happens to the data you report
The highlight of the session will be an opportunity for you to ask our experts your questions as you are preparing your report and getting ready to submit it.
WHO SHOULD ATTEND?
Professionals with EPCRA reporting responsibilities (e.g., corporate and plant environmental staff, plant management, environmental specialists, etc.). Feel free to forward this invitation along to your colleagues.
Why Attend?
This report shows the public what your facility releases and allows regulators to benchmark releases across facilities in the same industry – are you confident in your submittal? Come ask questions and learn about best practices.
PRESENTERS:
Aubree Bovat, Managing Consultant // abovat@all4inc.com // 802.309.3092
Kayla Turney, Technical Manager // kturney@all4inc.com // 610.933.5246 x143
Sheryl Watkins, Senior Technical Manager // swatkins@all4inc.com // 678.293.9428
MODERATOR:
Karen Thompson, Senior Technical Manager // kthompson@all4inc.com // 859.281.1664
CONTINUING EDUCATION:
Certificates of attendance will be available upon request after completion of the webinar.
Thank you for signing up for our Webinar! You should receive an email shortly with more details.
If you need assistance with your webinar registration contact webinars@all4inc.com