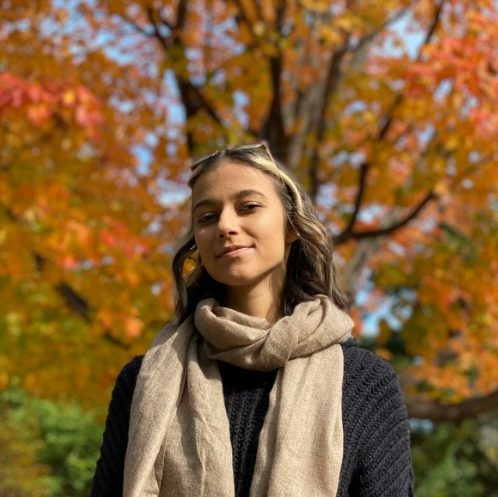 Monica Batra-Shrader
Staff Engineer
Location: Washington, DC Office
Phone: 571.403.9399
Email: mbatra-shrader@all4inc.com
Education
The University of Texas at Austin, Bachelor of Science in Chemical Engineering with Focus Area in Environmental Engineering, 2020
Career Highlights
Monica joined the ALL4 Washington, DC team in August 2021. They previously worked as a group manager at Anheuser-Busch, where they managed a team of 30 operators, evaluated production results through extensive data analysis, and independently conducted a maintenance project that targeted and corrected mechanical failures. Their professional areas of expertise include project management, process engineering, and data analysis.
Affiliations
American Institute of Chemical Engineers (AICHE)
Engineers without Borders (EWB)
Connect With Monica :
An Evening With Monica
1. Have you ever had a nickname (or two)? If so, what are/were they?
I've had several nicknames over the years! Growing up, my parents (lovingly) called me "Mono," and my friends called me "Moni." Now, my friends call me "Momo."
2. When you were 8 years old, what did you want to be when you grew up?
I wanted to be a chef when I was growing up, and when I was picking out my degree, Chemical Engineering seemed like the closest thing!
3. What about ALL4 has surprised you the most?
I've been pleasantly surprised at how kind and supportive everyone is; no question or request is too small or burdensome.
4. What was the most memorable Halloween costume you ever wore?
Gogo Yubari from Kill Bill (the 17-year-old assassin)
5. Stick shift or automatic?
Automatic, I wouldn't know how to drive stick if my life depended on it!
6. Who is the most famous person you have ever met?
Jesse McCartney, my childhood crush <3
7. Do you have any hidden talents that people you meet would not expect?
I'm working on my handstands! So far, my record time is 4.4 seconds.
8. What would you like to become known for at ALL4?
I would like to be known as reliable, thorough, and a joy to work with.
9. If you were stranded on an island, what are three things you couldn't live without?
A guitar, all my friends (I hope that counts as one thing!), and a TV equipped with all 7 seasons of Buffy the Vampire Slayer.
10. What is the one thing that most attracted you to ALL4?
All of the kind and fun people!