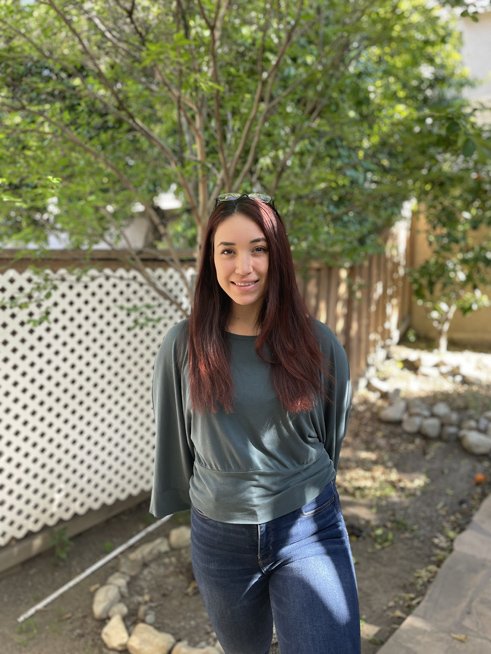 Jennifer Gomez
Consulting Scientist
Location: Rancho Cucamonga, CA Office
Phone: 909.637.2818
Email: jgomez@all4inc.com
Education
BS Environmental Science, University of California, Riverside 2017
Career Highlights
Jennifer began her environmental consulting career at JE Compliance Services. Overtime she has had increased responsibility to assist clients in various industries (pulp and paper, cosmetics, food and beverage, metal finishing, and cement production) with their stormwater and wastewater compliance programs. Jennifer is a Qualified Industrial Stormwater Practitioner (QISP) within California.
Connect With Jennifer :
An Evening With Jennifer
1. Have you ever had a nickname (or two)? If so, what are/were they?
My closest friends call me J-Go…sorta like J-Lo for Jennifer Lopez.
2. When you were 8 years old, what did you want to be when you grew up?
I wanted to be an astronaut for NASA! I was so set on this that I wrote a letter to NASA and asked my parents if we could visit Kennedy Space Center in Florida!
3. What about ALL4 has surprised you the most?
The genuine excitement and want to help others (colleagues and clients!) succeed.
4. What was the most memorable Halloween costume you ever wore?
When I was little, I was OBSESSED with the movie Zorro. For Halloween, I dressed up as Elena Montero. I was very excited to go to school as Elena!
5. Stick shift or automatic?
Automatic.
6. Who is the most famous person you have ever met?
Steve Nash.
7. Do you have any hidden talents that people you meet would not expect?
That I compete in powerlifting!
8. What would you like to become known for at ALL4?
The Cali Water Girl. I want to expand my knowledge in water quality compliance as much as possible, so I can become a better resource for clients and colleagues.
9. If you were stranded on an island, what are three things you couldn't live without?
Water, food, and my family.
10. What is the one thing that most attracted you to ALL4?
How All4 has offices throughout the country which has enabled the company to foster a team that is incredibly skillful and knowledgeable.
Recent Activity