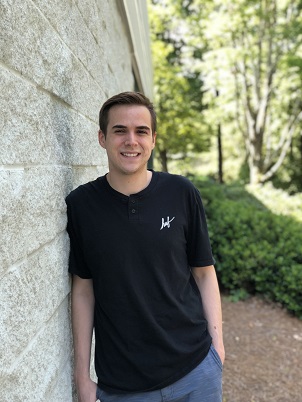 Alec Niketas
Project Engineer
Atlanta, GA Office
Contact Alec
Education
Texas A&M University, Bachelors of Science in Chemical Engineering, 2018
Career Highlights
I joined ALL4 in July 2018 after graduating from Texas A&M University with a degree in Chemical Engineering. During my time at ALL4 I have worked on a variety of projects including: Title V Renewal Applications, Prevention of Significant Deterioration, Toxic Impact Analysis, Construction Permits, and Best Available Control Technology analysis.  I have also been involved on Air Quality Modeling projects and routine annual and semi-annual reports.
Connect With Alec:

Get to know Alec
1. Have you ever had a nickname (or two)? If so, what are/were they?
Beside the common ones like "Big Al" the only other one was my parents calling me "Hammy" since when I was a baby they thought I looked pink like a ham.
2. When you were 8 years old, what did you want to be when you grew up?
I really wanted to be a chef in a kitchen, I had really been into cooking for most of my life, but once I realized I would have to be on my feet 8+ hours a day that idea changed.
3. What about ALL4 has surprised you the most?
All the people who I've met here have been so genuine and nice. You can tell they really care about you as a person.
4. What was the most memorable Halloween costume you ever wore?
One year I really wanted to get the candy, but didn't buy a costume. I ended up taping some monopoly money to a bag and claimed to be a money bags.
5. Stick shift or automatic?
Automatic, I've never had the hand eye coordination to try and attempt stick shift.
6. Who is the most famous person you have ever met?
I don't think I've met anyone famous in my life. Although after living in Dallas for my whole life its possible I met one of the Dallas Cowboys and didn't even realize it.
7. Do you have any hidden talents that people you meet would not expect?
I can make a pretty mean batch of chocolate chip cookies.
8. What would you like to become known for at ALL4?
As being someone, who people can depend on to get the job done on time and up to standard.
9. If you were stranded on an island, what are three things you couldn't live without?
My computer, a good pillow, and a fan.
10. What is the one thing that most attracted you to ALL4?
Every person that I talked to really seemed to love their job and what they were doing. Seeing that passion from everyone was something special and something I hadn't seen at any other company.
Recent Activity