Vacatur of NSPS Subpart OOOOa Stay and More Litigation on the Horizon
Posted: July 14th, 2017
Authors:
Roy R.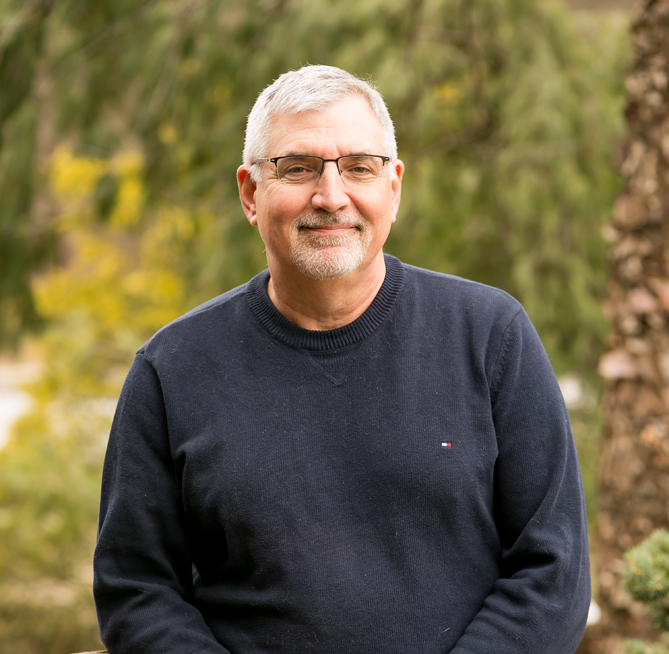 This article is available as a podcast episode on ALL4's Air Quality Insider
(UPDATE 7/14/17): On July 13, 2017, the U.S. Court of Appeals for the D.C. Circuit granted the U.S. EPA a 14-day extension to comply with the court's earlier decision vacating U.S. EPA's stay of certain 40 CFR Part 60, Subpart OOOOa (Subpart OOOOa) provisions.  The extension is granted to provide U.S. EPA with additional time to consider its legal options for responding to the vacatur.
(ORIGINAL 7/11/17): We have been writing extensively about recent U.S. Environmental Protection Agency (U.S. EPA) reconsiderations and stays of certain provisions of 440 CFR Part 60, Subpart OOOOa Standards of Performance for Crude Oil and Natural Gas Facilities (Subpart OOOOa).  These actions have been driven by both Presidential Executive Orders and objections raised by industry groups regarding the lack of opportunity to comment on specific provisions of Subpart OOOOa, and have so far focused on the following provisions:
Fugitive emissions monitoring requirements;
Professional Engineer (P.E.) certification requirements for closed vent systems; and
P.E. certification requirements for technical infeasibility determinations associated with routing pneumatic pumps to control devices or processes.
To address the lack of opportunity for comment on these provisions during the Subpart OOOOa rulemaking process, U.S. EPA granted a 90-day stay of these provisions on June 5, 2017 backdated to June 2, 2017.   In addition, on June 16, 2017, U.S. EPA proposed a longer two-year stay of these requirements as well as a second 90-day stay to cover an expected gap between the original 90-day stay and the longer two-year stay.
However, environmental groups challenged U.S. EPA's authority to issue the original 90-day stay and, on June 5, 2017, requested that the U.S. Court of Appeals for the District of Columbia (D.C.) Circuit block this stay.  Environmental groups argued that the original stay did not meet either of the following two criteria for reconsideration set forth in Section 307(d)(7)(B) of the Clean Air Act (CAA):
It was impracticable to raise an objection to the rule during the public comment period; and
The objection is of central relevance to the outcome of the rule.
The environmentalists' challenge was based on the argument that the Subpart OOOOa provisions in question were a "logical outgrowth" of proposed provisions and, in fact, addressed comments made to the draft rule.  They further argued that these provisions are not of central relevance to the outcome of the rule and, therefore, fail to meet the second criteria of Section 307(d)(7)(B) of the CAA.
On July 3, 2017, the U.S. Court of Appeals for the D.C. Circuit ruled in favor of environmental groups and vacated the original U.S. EPA Subpart OOOOa 90-day stay.  The majority opinion agreed that it was not impracticable to raise an objection to the provisions that were stayed by U.S. EPA and, therefore, reconsideration of these provisions was not required or appropriate.
More Litigation on the Horizon from States
Meanwhile, in a June 29, 2017 letter, fifteen states notified U.S. EPA of their intent to sue over the agency's delay in regulating methane emissions from existing oil and gas operations.  The letter constitutes the 180-day notification required under Section 304 of the CAA for filing litigation to "compel […] agency action unreasonably delayed."  The states argue that since methane regulations have been issued for new oil and gas operations (i.e., Subpart OOOOa), Section 111(d) of CAA obligates U.S. EPA to establish methane guidelines for existing sources.  The states further argue that not only has U.S. EPA not made any progress towards establishing guidelines, it withdrew the Final Methane Information Collection Request (ICR) for the Oil and Natural Gas Industry, which would have collected information pertinent to establishing the guidelines.  It should be noted that states are specifically arguing for the establishment of methane guidelines under Section 111(d) of the CAA, which would apply to existing sources regardless of location.  This is distinct from, and would potentially go beyond, the Control Technique Guidelines (CTG) issued by U.S. EPA in October 2016, which are intended to apply to volatile organic compound (VOC) emissions from existing oil and gas sources located in ozone non-attainment areas only.
In addition, in July 5, 2017, Attorney Generals from California and New Mexico filed a lawsuit against the Bureau of Land Management (BLM) over its indefinite postponement of the effective date of the Waste Prevention Rule.  The rule was issued by the BLM on November 18, 2016 with an effective date of January 17, 2017, and was intended to regulate and reduce methane leaks from oil and gas operations on federal lands.  However, on June 5, 2017, the BLM published a notice to postpone the compliance date for certain provisions of the rule.  Among other things, the lawsuit argues that the BLM does not have the authority to postpone a rule that has already gone into effect.
Where Does This Leave the Industry?
The July 3, 2017 U.S. Court of Appeals for the D.C. Circuit means that previously-stayed provisions of Subpart OOOOa, including the fugitive monitoring requirements, are once again in effect.  U.S. EPA may appeal the decision but, even if ultimately overturned, operators will need to comply with all provisions of Subpart OOOOa in the meantime.
Continued pushback and litigation, including the examples described in this article, are expected from environmental groups and states.  If successful, the lawsuits may compel U.S. EPA and other federal agencies to issue new regulations and to vacate other recent regulatory stays.  At the same time, U.S. EPA appears determined to reassess many of the Obama administration era rules and is expected to continue to look for legally-defensible mechanisms to do so.
Contact ALL4
ALL4 has been tracking Subpart OOOOa and other oil and gas regulatory developments closely, as well as aiding our clients in complying with these regulations.  If you have questions regarding what requirements are in effect and how they apply to your operations, contact Roy Rakiewicz at 610.933.5246 x127, or rrakiewicz@all4inc.com.