U.S. EPA Proposes PFAS CERCLA Hazardous Substance Designation
Posted: September 14th, 2022
Authors:
Karen T.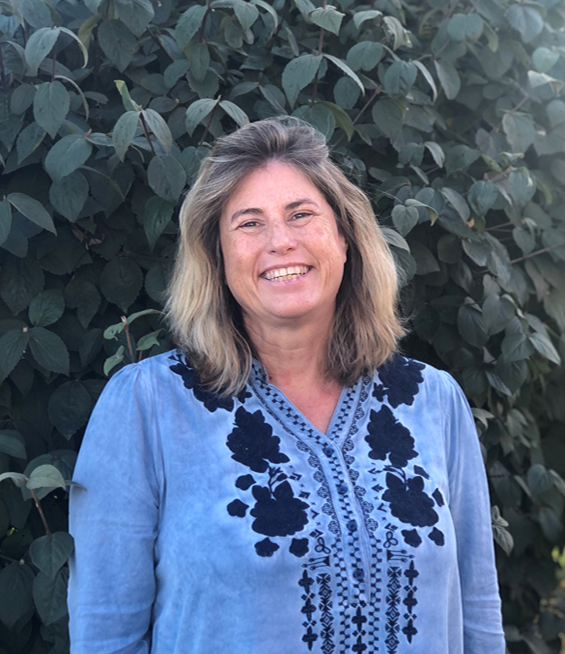 On September 6, 2022, the United States Environmental Protection Agency (U.S. EPA) published the proposed rule "Designation of Perfluorooctanoic Acid (PFOA) and Perfluorooctanesulfonic Acid (PFOS) as CERCLA Hazardous Substances." Under the Comprehensive Environmental Response, Compensation, and Liability Act of 1980 (CERCLA), U.S. EPA is proposing to designate perfluorooctanoic acid (PFOA) (CAS# 335-67-1) and perfluorooctanesulfonic acid (PFOS) (CAS# 1763-23-1), including their salts and structural isomers as Hazardous Substances. U.S. EPA is proposing to set the reportable quantity for these substances at one pound in a 24-hour period.
The five categories of entities potentially affected by this action include:
PFOA and/or PFOS manufacturers (including importers and importers of articles).
PFOA and PFOS processors.
Manufacturers of products containing PFOA or PFOS.
Downstream product manufacturers and users of PFOA and PFOS products.
Waste management and wastewater treatment facilities.
The following list of North American Industrial Classification System (NAICS) codes is provided in the proposed rule as a guide to potentially affected facilities.
WHAT DO YOU NEED TO KNOW?
There are four items to consider with the proposed regulation that may affect your facility operations:
Reporting – The designation would require a facility to report a release (other than a federally permitted continuous release) of PFOA or PFOS in quantities equal to or greater than the RQ (one pound) or more in a 24-hour period immediately to the National Response Center (NRC).
Because PFOA and PFOS are not currently regulated under air, water, or solid waste permitting programs, your facility may need to comply with CERCLA and Emergency Planning and Community Right-to-Know Act (EPCRA) continuous release reporting requirements.
Disclosure – Under the proposed rule, PFOA and PFOS use or storage on site would need to be disclosed during an All Appropriate Inquiry as part of the Phase I Environmental Site Assessment.
Transportation – U.S Department of Transportation (U.S. DOT) will regulate the transportation of PFOA and PFOS.
Investigation/Remediation – U.S. EPA or states could require potentially responsible parties to address PFOA or PFOS releases that pose an imminent and substantial endangerment to public health or welfare or the environment. The most recent S. EPA Regional Screening Levels (RSL) (May 2022) use new toxicity values due to Agency for Toxic Substances and Disease Registry (ATSDR) updates for both PFOA and PFOS. RSLs will be heavily relied upon in the development of any remediation goals at the federal, state, and local (tribal) levels.
COSTS – WHAT IMPACTS WILL THIS REGULATION HAVE ON THE REGULATED COMMUNITY?
The Office of Management and Budget (OMB) requested U.S. EPA provide an assessment of the economic impact of the regulation. U.S. EPA contends that an economic assessment is not required under CERCLA; however, they did produce a draft Economic Assessment in August 2022. The assessment identifies and quantifies costs related to reporting requirements and transportation but falls short of quantifying costs related to investigations and remediations given the uncertainty of cleanup standards, available technologies, and requirements for disposal. U.S. EPA has downplayed these costs in the assessment. The costs for assessment of properties such as car washes (listed as a potentially affected industry) could be high with respect to the value of the company and land. This has held true for industries such as Dry Cleaners in the past.
Industries listed above with wastewater treatment facilities may see higher costs for disposal and changes to acceptable disposal practices such as land application. Industries would also be required to provide a notice of release for sludges and wastewater containing PFAS because the compounds are not currently regulated under the National Pollutant Discharge System (NPDES) permitting program. Additional reporting of PFAS compounds under the Toxic Release Inventory (TRI) is proposed as U.S. EPA has proposed removal of the de minimus exception for PFAS.
WHAT SHOULD I DO NEXT?
If you are one of the listed NAICS codes or have known quantities of PFOA or PFOS at your facility, you should prepare for new reporting requirements for CERCLA, EPRCA or TRI, or compliance with DOT changes. ALL4 can assist you with those compliance strategies, planning, and implementation. You should also look at costs for assessments/investigations and disposal costs as part of your annual fiscal budgets.
U.S. EPA is receiving comments on the proposed regulation until November 7, 2022. We expect to see a final rule in Spring 2023. The PFAS regulatory landscape is rapidly changing with proposed and finalized rules under TSCA (Toxic Substances Control Act), EPCRA, CWA (Clean Water Act), and CAA (Clean Air Act) programs. U.S. EPA plans to establish the maximum contaminant levels (MCL) for PFOS and PFOA, which will become default cleanup levels for groundwater in most states. The RSLs will continue to be revised as U.S. EPA evaluates additional studies and updates the risks associated with the compounds. ALL4 will continue to provide information and updates on PFAS regulations as they develop. If you would like to know more about how ALL4 can assist you with your CERCLA, EPCRA, or general environmental and health and safety issues, please contact Karen Thompson at kthompson@all4inc.com or one of our regional offices.