U.S. EPA Proposes Affordable Clean Energy (ACE) Rule
Posted: August 24th, 2018
Authors:
Michael M.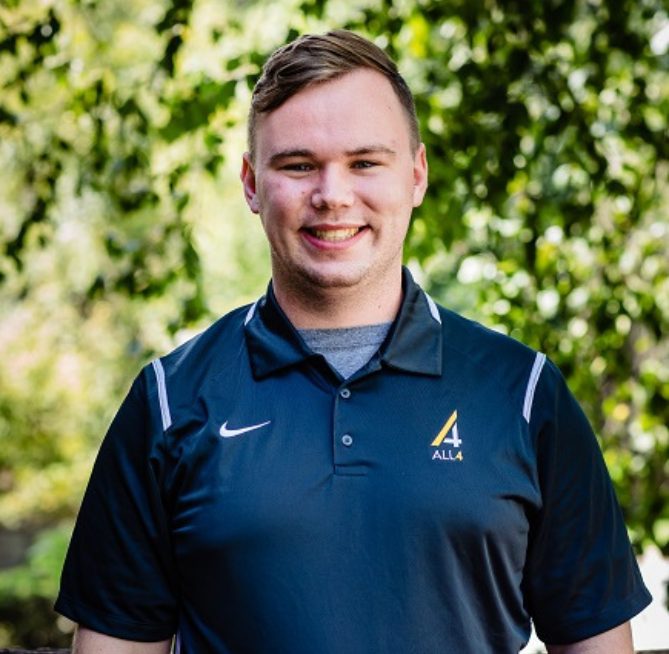 This article is available as a podcast episode on ALL4's Air Quality Insider
On August 21, 2018, the United States Environmental Protection Agency (U.S. EPA) proposed a pre-publication version of the Affordable Clean Energy (ACE) rule to serve as a replacement to the Clean Power Plan (CPP).  The proposed ACE rule is technically directed to individual states; however, it is important for the power industry to be familiar with its proposed terms, as its provisions will inform what individual states include in their future state plans.
As was the case with the historic CPP, U.S. EPA defines in the proposed ACE rule what would be a nationally applicable Best System of Emissions Reduction (BSER) and further provides the following to states:
Emissions guidelines which clarify the roles of U.S. EPA and the states under Clean Air Act (CAA) §111(d), where states have the authority and responsibility to establish and apply existing source standards of performance in their state plans that are consistent with what U.S. EPA defines as BSER to their electric generating units (EGUs). Under the proposed ACE rule, the states have broad discretion in establishing and applying emissions standards that are consistent with the BSER.
A new preliminary major New Source Review (NSR) applicability test for determining whether a change to an EGU could constitute a modification for the purposes of major NSR applicability.
A list of candidate technologies that states can use when developing their state plans.
The ACE rule provisions are currently proposed at the following locations within the Code of Federal Regulations (CFR):
40 CFR Part 51, Subpart I (Requirements for Preparation, Adoption, and Submittal of Implementation Plans – Review of New Sources and Modifications)
40 CFR Part 52, Subpart A (Approval and Promulgation of Implementation Plans – General Provisions)
40 CFR Part 60, Subpart Ba (Standards of Performance for New Stationary Sources – Adoption and Submittal of State Plans for Designated Facilities)
40 CFR Part 60, Subpart UUUUa (Emission Guidelines for Greenhouse Gas Emissions and Compliance Times for Electric Utility Generating Units)
Insights and Implications
At this point you are likely wondering if your EGU could be impacted by the proposed ACE rule and how.  The EGUs that U.S. EPA is proposing be addressed in a future state plan are any fossil fuel-fired electric utility steam generation units that are not integrated gasification combined cycle (IGCC) units in operation or had commenced construction as of the publication date of the rule that meet the following criteria:
The unit must serve a generator capable of selling greater than 25 MW to a utility power distribution system, and
The unit must have a base load rating greater than 250 MMBtu/hour (260 GJ/hour) heat input (either alone or in combination with any other fuel).
Takeaways:
The proposed ACE rule does not impose an overall GHG cap. The focus on BSER shifts the approach to a plant-specific emissions reduction strategy ultimately providing more autonomy to the states.
The proposal includes a proposed amendment to the Federal NSR rules that would allow an "hourly" emissions increase test specifically for EGUs. While technically not an exemption from NSR, facilities could avoid triggering major NSR based on the results of the hourly increase test. Historical interpretation and precedent is that air pollution control projects are not automatically eligible for exemption under NSR regulations and must be evaluated considering emissions increases related to the project.
Timing of rule implementation is uncertain. It is dependent upon the outcome of the public comment period and technical considerations that are raised.  To allow time to address comments, it is likely that the proposal will require at least 6-12 months to be finalized.
U.S. EPA will take comments on the proposed rule for 60 days after its publication in the Federal Register and will hold at least one public hearing.  States will have three years from the date of the final rule to prepare and submit state plans that establish a standard of performance. U.S. EPA will then have 12 months to evaluate each state plan.  Please check back regularly for further posts about the proposed ACE rule.  If you have any questions in the meantime, please feel to reach out to me at 610.933.5246 x131 or mmchale@all4inc.com.