State-Specific Considerations for SPCC Plans in Florida
Posted: March 17th, 2022
Authors:
Sahil B.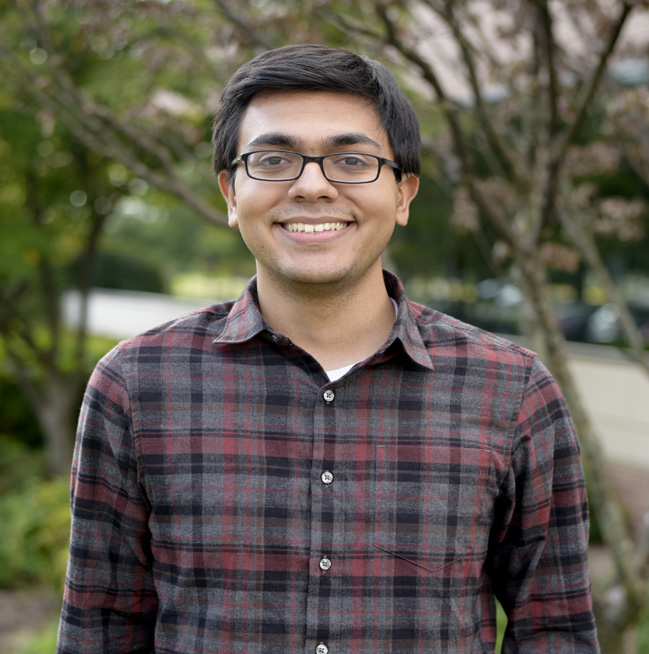 This blog is the next installment in a series that covers key state-specific requirements for petroleum containing aboveground storage tanks (ASTs) with respect to Spill Prevention, Control, and Countermeasure (SPCC) compliance with 40 CFR Part 112.7(j). This edition will focus on key requirements in Florida (FL).
The Florida Department of Environmental Protection (FDEP) has implemented AST regulations at Chapter 62-762, Florida Administrative Code (F.A.C.). Similar to the other states covered in this series, the focus of this article will be on the potentially more stringent discharge prevention and containment requirements for oil-containing ASTs. There are other registration, installation, and financial responsibility requirements in Chapter 62-762 F.A.C., however, those are not addressed in this article.
It is important to note that Chapter 62-762.301 F.A.C. provides several exclusions from the AST regulations. For example, the following are not regulated under Chapter 62-762 F.A.C.:
ASTs with individual storage capacities less than or equal to 550 gallons.
Heating oil ASTs with capacities less than 30,000 gallons used solely for storing heating oil for consumptive use.
Day tank systems.
Oil-filled operational equipment (OFOE) such as hydraulic systems and transformers.
Storage tank systems installed before July 13, 1998, that are in enclosed areas to prevent rainwater from reaching the system and an impervious floor without any openings that would allow a regulated substance to be discharged.
Some notable requirements for shop-fabricated tanks in Chapter 62-762 F.A.C. that go beyond the requirements of 40 CFR Part 112 include:
Providing secondary containment that is impervious to the substances stored in the ASTs and also non-corrosive. Impervious is defined in Chapter 62-762.201 F.A.C. as having a permeability 10-7 centimeters per second (cm/s) or less. If the secondary containment system is made of concrete, a professional engineer (P.E.) licensed in Florida must certify that the secondary containment system meets the impervious and non-corrosive requirements. The SPCC regulations simply require providing secondary containment for the entire capacity of the largest single container plus sufficient freeboard for precipitation.
Having a P.E. or professional land surveyor (PLS) sign and seal drawings of integral piping in contact with soil when the piping is installed or relocated after January 11, 2017. The certification requirements described above are state-specific and are in addition to the requirement for a P.E. to certify SPCC plans under 40 CFR Part 112.3(d).
Conducting testing on the ASTs prior to being placed in service. Required testing includes interstitial integrity testing of (as applicable): double-walled or double-bottomed ASTs, double-walled piping that is in contact with soil or transports a regulated substance over surface waters, and double-walled spill containment systems (i.e., spill bucket around a fill port). The SPCC regulations only specify that integrity and leak testing is required for buried piping at the time of installation, but do not have a similar requirement for interstitial spaces of ASTs or spill containment systems.
Providing at least one form of overfill protection to prevent filling ASTs beyond 95% capacity. Options for overfill protection include level gauges visible to transfer operators, high level visual or audible warning alarm that triggers at 90% of tank capacity, high level automatic flow cutoff device that triggers at 95% of tank capacity, or an impervious dike field area. Similar to other states, Florida has specified overfill protection device trigger levels where 40 CFR Part 112 does not.
Installing line leak detectors on new (installed after January 11, 2017) pressurized small diameter (less than 3") integral piping in contact with soil.
Completing monthly inspections. Monthly inspections must include a visual inspection of the components of the AST system that contain, transfer, or store a regulated substance. FDEP has published a suggested AST system monthly visual inspection checklist in its Petroleum Storage Tank Facility Inspection Guide. However, it is important to note that other inspection standards that may be referenced in your SPCC Plan, such as the Steel Tank Institute (STI) SP001 Standard for the Inspection of Aboveground Storage Tanks, may also recommend completing annual inspections.
Conducting routine testing on the AST system components (note that SPCC regulations do not specify a testing frequency for these items but Chapter 62-762 F.A.C does):

Annual test of primary overfill protection device (i.e., if there are multiple overfill protection devices, one must be designated as the primary device to be tested).
Annual test of release detection systems (e.g., liquid level monitoring systems, interstitial monitoring sensors).
Annual test of line leak detectors on piping.
Every three years test piping sumps and dispenser sumps in contact with soil or over surface waters, below grade spill containment systems, and hydrant sumps in contact with soil.
The requirements for field constructed tanks are similar to those for shop-fabricated tanks, although Chapter 62-762 F.A.C. does specify a few differences, such as:
Secondary containment, in addition to the requirements for shop-fabricated tanks, must also be of sufficient thickness and strength to withstand hydrostatic forces at maximum capacity to prevent discharges.
Having an impervious overfill retention system. The system must contain the volume of product that would be transferred at the maximum flow rate from the pumps used to fill the tank for a period of five minutes.
Field constructed ASTs must not be filled beyond 90% capacity (versus 95% for shop-fabricated ASTs).
Stay tuned for upcoming articles that will continue to cover additional AST requirements in other states. If you have questions on AST compliance in Florida or another state, please feel free to reach out to me at sbharucha@all4inc.com or 571-392-2592 x505 or Paul Hagerty at phagerty@all4inc.com or 610-422-1168.