Recap of the CAPCA 2021 Spring Regulatory Update
Posted: April 29th, 2021
Authors:
Claire C.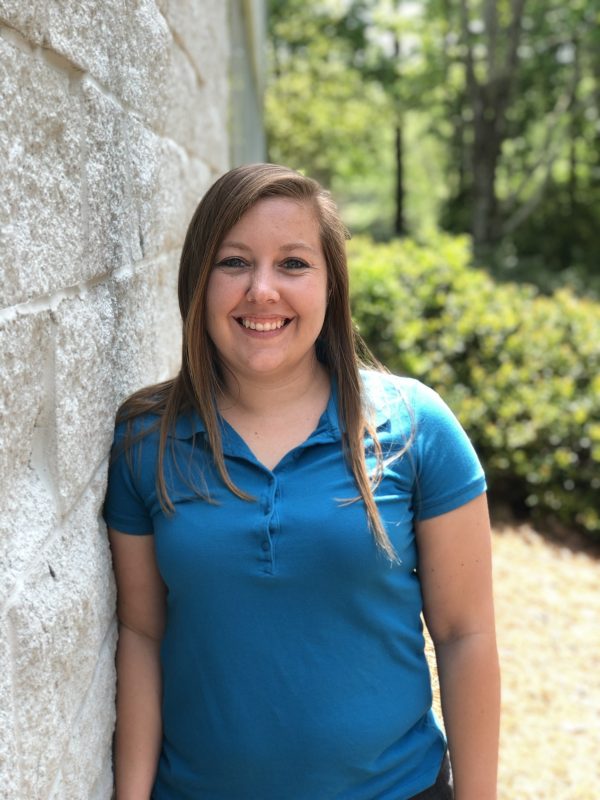 The Carolinas Air Pollution Control Association (CAPCA) hosted a virtual workshop on April 8, 2021 that included regulatory updates from the United States Environmental Protection Agency (U.S. EPA), South Carolina Department of Health and Environmental Control (SC DHEC), and the North Carolina Department of Environmental Quality (NC DEQ), and an industry regulatory outlook.  Highlights from the workshop are summarized in this article.
U.S. EPA Update
The U.S. EPA update was provided by Caroline Yvette Freeman, Director of the Region IV Air and Radiation Division.  U.S. EPA has a new Administrator, Michael Regan (formerly the NC DEQ Secretary), and Region IV has a new Acting Administrator, John Blevins. Caroline noted that all areas in NC and SC are designated attainment for all the National Ambient Air Quality Standards (NAAQS), although there are a few non-attainment areas in other Region IV states.
Some of the current focus areas for U.S. EPA include:
Reviewing information that will be incorporated into state implementation plans (SIPs) that address reasonable further progress for the second implementation period of the Regional Haze Rule that are due July 31, 2021.
Evaluating next steps to prepare a plan to reduce emissions of carbon dioxide from electric generating units (EGUs) following vacatur of the Affordable Clean Energy (ACE) rule that previously replaced the Clean Power Plan (CPP).
A proposal to expand the National Emission Standard for Hazardous Air Pollutants (NESHAP), Subpart O – Ethylene Oxide Emissions Standards for Sterilization Facilities information collection request (ICR) to all facilities subject to the rule. The new ICR is expected to be issued later in Spring of 2021.
Addressing per- and polyfluoroalkyl substances (PFAS).
Piloting and launching of an electronic permits system to standardize U.S. EPA's air permit review process, addressing recurring permit quality issues, and to assisting agencies issuing permits. Caroline noted that this system will ultimately replace the RACT/BACT/LAER Clearinghouse.
SC DHEC Update
The SC DHEC update was provided by Rhonda Thompson, Chief of the Bureau of Air Quality (BAQ). Rhonda welcomed DHEC's new director, Dr. Edward Simmer, and announced that Denise Hall is the new manager of the Air Toxics Section.  DHEC staff were productive while working at home, and have returned to the office as of April 5, 2021.
Proposed Amendments to the Regulation 61-62, Air Pollution Control Regulations and Standards have been released via a Notice of Drafting and the 30-day comment period ended April 26, 2021.  SC DHEC proposes to amend their regulations to incorporate federal amendments that were promulgated in 2020, including U.S. EPA's clarification of Project Emissions Accounting within the Prevention of Significant Deterioration (PSD) and Nonattainment New Source Review (NNSR) standards that was published in the Federal Register on November 24, 2020.
SC DHEC continues to make progress on the ePermitting online platform that currently supports programs such as Asbestos, Stormwater, and Wastewater, with air quality expected to go live in late 2021.  Until then, signed permit applications can still be sent via email to airpermitting@dhec.sc.gov.  Even with more electronic submittal options coming available, SC DHEC requires that hard copy air permit applications with original signatures be submitted at this time.  Additionally, BAQ released the updated Construction Permit Application Forms in March 2021, with use of the updated forms required by May 28, 2021.
The U.S. EPA awarded SC a grant to fund continued work on an air toxics monitoring project in the Charleston, SC area to monitor and characterize concentrations of ethylene oxide.  SC DHEC began collecting samples in October 2019 with objectives of community engagement and education by sharing results and estimated health risks.  With award of the grant, the work is expected to continue through 2022.
NC DEQ Update
The NC DEQ update was provided by Mike Abraczinskas, Director of the Division of Air Quality (DAQ). There have been many staffing updates at DAQ, including new DEQ Secretary Dionne Delli-Gatti, new Acting Assistant Secretary Sushma Masemore, new Raleigh Regional Supervisor Taylor Hartsfield, and Mark Cuilla's permanent appointment as the DAQ Permitting Section Chief.  These updates impact the DAQ contacts for addressing air permitting and compliance submittals to the Raleigh Region and the Central Office.  With staff working from home during the COVID-19 pandemic, DAQ has increased issuance of Title V Permits and has maintained a steady pace in conducting compliance inspections virtually.  Community engagement and environmental justice has also been a focus at DAQ. To learn more about What's New from NC DAQ, see Philip Crawford's related article.
Regulatory Outlook for Industry
Preston Howard with North Carolina Manufacturers Alliance, John Wall with South Carolina Manufacturers Alliance, and Tim Hunt with American Forest & Paper Association provided an industry perspective on the regulatory outlook.  With the change in administration, there has been a refocus on climate-related issues, increased focus on environmental justice, and uncertainty related to the NAAQS and air quality permitting.  The U.S. EPA retained the Ozone and PM2.5 NAAQS in late 2020; however, litigation has been held in abeyance while the current administration determines whether it will grant reconsideration of those actions.  Some environmental groups have pushed to lower the NAAQS and there are questions on whether environmental justice or climate considerations will be included by U.S. EPA in their review.  The NSR Project Emissions Accounting Rule and "once-in-always-in" have also been held in abeyance, impacting the direction of permitting decisions and how this may be addressed in SIPs (e.g. SC).  It will be important to track the U.S. EPA's progress on these rules during capital project planning. Resulting changes to permitting requirements could also influence project timeline and decision making.
I look forward to hearing more on U.S. EPA's progress and the state agency updates in person (hopefully) at the CAPCA technical workshop in Myrtle Beach in October 2021. If you have questions regarding air permitting and compliance in North or South Carolina, please reach out to Claire Corta at ccorta@all4inc.com or 919-578-4195.