Project Emissions Accounting Under New Source Review Permitting
Posted: October 23rd, 2018
Authors:
John S.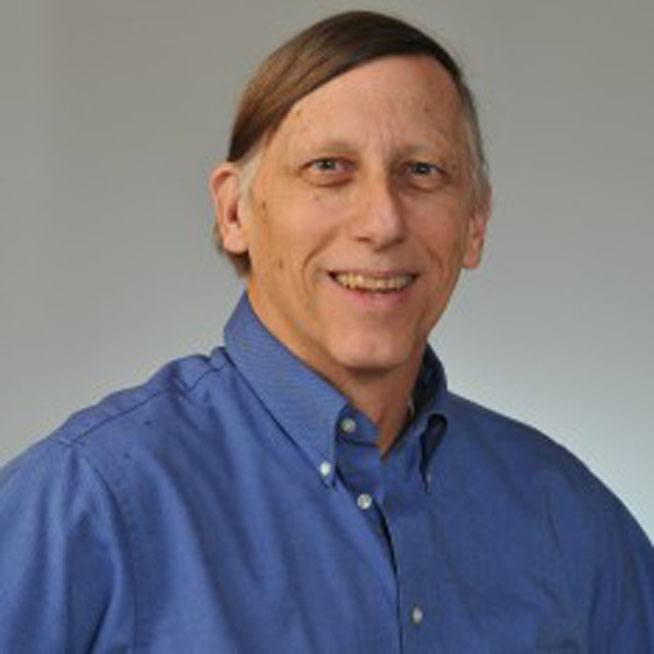 In March of this year, the U.S. Environmental Protection Agency (U.S. EPA) issued a new interpretive policy memorandum concerning how emissions increases are to be determined in Step 1 of New Source Review (NSR) permitting.  The NSR regulations include the Prevention of Significant Deterioration (PSD) regulations for areas in attainment with the national ambient air quality standards (NAAQS) and the nonattainment new source review (NNSR) regulations for areas that are classified as nonattainment with one or more NAAQS.  If you recall, the applicability of NSR major modification provisions for changes at existing major stationary sources are triggered when the emissions associated with a given project reflect both a "significant emissions increase" and a "significant net emissions increase".  There is currently a two-step process to determine applicability: "Step 1" considers the emissions increases associated with a given project and "Step 2" considers site-wide contemporaneous emissions increases and decreases, provided the emissions increase determined during Step 1 is significant.
The new interpretive policy memorandum issued by U.S. EPA is focused on one important issue; how project emissions increases are accounted for during Step 1, when considering only emissions associated with a proposed project.  NSR applicability (or non-applicability) can be a contentious subject and beyond the scope of this article, as are the nuances of the federal and state-specific PSD and NNSR programs in general. Instead, the focus of the article is on the important change that U.S. EPA presents in their new policy, that is, the ability to account for and use emissions decreases in Step 1 of the NSR applicability test.  This policy change is very critical when determining whether there is a Step 1 significant emissions increase for a project that would trigger the consequences of major NNSR requirements (e.g., Lowest Available Emission Rate (LAER) control technology and emissions offsets) or PSD requirements (e.g., Best Available Control Technology (BACT) and air quality modeling).
Timeline of NSR Permitting Rules
When U.S. EPA originally proposed the NSR reform rules (i.e., 2002), the discussion of project emissions increases included both emissions increases and decreases from a given project.  For example, if a facility was replacing a boiler, they could count the potential-to-emit (PTE) emissions increase from a new, more efficient boiler and subtract the actual emissions decreases from the old, higher-emitting boiler being replaced.  However, when U.S. EPA adopted revisions to the NSR rule in 2006, they decided that Project emissions decreases could not be accounted for until Step 2.  This was a very important distinction.
This 2006 revision was based on U.S. EPA's legal interpretation that the phrase "sum of the difference" does not appear in Clause (j) of 40 CFR §52.21(a)(2)(iv) of the NSR permitting rules.  This omission, and the fact that Clause (j) speaks of the "sum of the emissions increases," led U.S. EPA to assert in 2006 that emissions decreases in a Project could not be accounted for during Step 1 emissions accounting.  While this was a U.S. EPA legal interpretation, this did not really make sense to many from a practical point of view based on the intent of the 2002 NSR revisions when determining the actual emissions increases from a Project.  Think back to the example of the replacement of an older, high-emitting boiler with a new, more efficient boiler.  Not allowing for the accounting of emissions decreases associated with a Project in Step 1 greatly increases the likelihood that NSR permitting will be triggered when considering facility-wide contemporaneous emission changes during Step 2.
It is well documented that the 2006 interpretation by U.S. EPA led to many projects involving the installation of cleaner emitting sources being cancelled, primarily due to the costly delays that would result if NSR permitting requirements were triggered.  This particular aspect of NSR permitting has been one of the most significant complaints about the NSR permitting applicability analysis because many environmentally beneficial projects involving the replacement of older, more polluting equipment with new, more efficient and less polluting equipment were not pursued.  Similarly, facilities contemplating projects intended to displace higher polluting fuels with cleaner burning fuels (i.e., natural gas) were also discouraged due to NSR concerns.  Overall, the 2006 interpretation of the Step 1 NSR applicability test by regulatory agencies has stymied projects that would have resulted in process efficiency gains and emissions decreases, which are actually good for the environment and good for the economy.
As part of the strategy to reduce the regulatory burden on U.S. industry, the U.S. EPA decided to take a hard look at the NSR regulations and ultimately to review the Agency's previous 2006 decision that disallowed project emissions decreases in Step 1 and has now determined that there is a legal basis for allowing project emissions decreases to be accounted for in Step 1.   While this decision immediately affects State and local agencies that adopt the Federal NSR regulations for PSD permitting directly within their regulations, many state and local agencies implement their own versions of these regulations.  For most agencies, the NNSR permitting regulations represent State-specific requirements.  State and local agencies are allowed by Federal rule to be more stringent than the Federal rules, but not less.  Therefore, the NSR permitting assessment conversion to accounting for Step 1 emissions decreases may take some time for regulatory development and adoption at the State and local level.  Additionally, the agencies may not want to adopt all of the U.S. EPA rules for accounting Project emissions decreases.  Also note that the currently proposed affordable clean energy (ACE) rule includes a proposed new twist or two for electric generating units related to NSR applicability, which we will discuss another day.
If you are considering embarking on a Project that may trigger NSR permitting, it would be prudent to do an upfront permitting strategy review to see whether you can take advantage of this new Project emissions accounting methodology in your area.  We will continue to keep you updated as U.S. EPA's reform activity continues.  If you have any questions, feel free to contact me at jslade@all4inc.com or 717-822-0009.