PADEP's CSMM Rev. 8 Frequently Asked Questions Document Updated! Article 3, Operational Test Period
Posted: March 17th, 2020
Authors:
Megan S.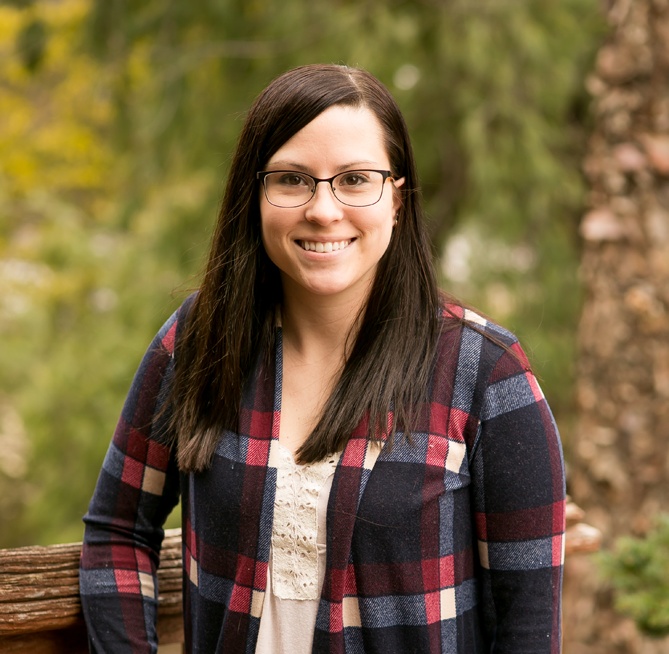 Welcome to the third blog of our series related to the Pennsylvania Department of Environmental Protection's (PADEP or Department) Continuous Emissions Monitoring (CEM) Section's release of an updated Frequently Asked Questions (FAQs) document to support Continuous Source Monitoring Manual Revision No. 8 (CSMM Rev. 8) on October 8, 2019.
The first two blogs in this series discussed the diluent cap and 3-hour average guidance PADEP has given in the CSMM Rev. 8 FAQs document.  In this blog we will take a look at clarifications to the operational test period (OTP), which is a certification test that is required for new and/or replaced continuous monitoring systems (CMS) pursuant to CSMM Rev. 8.
The OTP is addressed in Question 3.9 of the October 8, 2019 FAQs document.  The question sought clarity on the definition the OTP and how this test period relates to the other certification testing completed on the CMS.  Here is a breakdown of the guidance provided by PADEP, as well as our take on the guidance: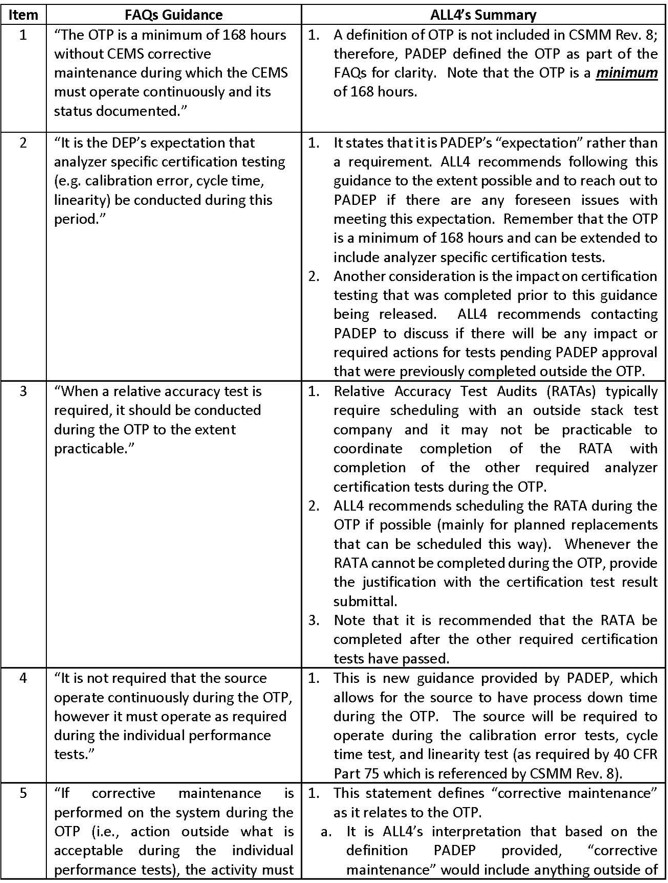 As with other CEMS certification activities under CSMM Rev. 8, presenting your approach to completing the OTP in the required Phase II – CEMS Certification Test Protocol is a must.  PADEP's CEM Section reviews each protocol and provides feedback.  Use this to your advantage to ensure that you, your contractors, and the CEM Section are on the same page prior to completing the OTP.
If you have any questions about the OTP guidance provided by PADEP for CSMM Rev. 8 certification, or any other general CMS questions, please reach out to me at (610) 933-5246 extension 140, or at mstroup@all4inc.com.