New Source Review (NSR) – What to Expect in 2023
Posted: January 26th, 2023
Authors:
Roy R.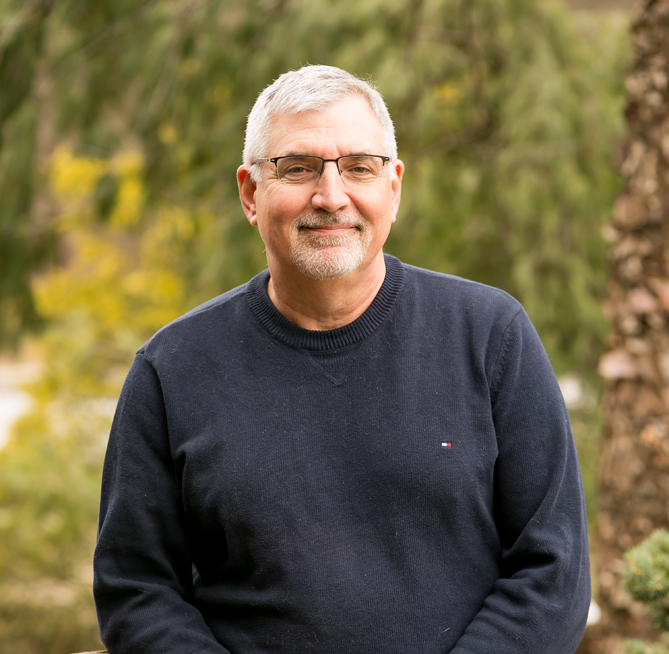 If you have not already noticed, NSR is a fairly common air quality topic in ALL4's annual Look Ahead series of articles and in our 4 The Record blog posts, and with good reason.  The NSR air permit program, consisting of the prevention of significant deterioration (PSD) regulations that apply in areas attaining the national ambient air quality standards (NAAQS) and the nonattainment new source review (NNSR) regulations, which apply in areas that are not in attainment with the NAAQS, requires careful consideration and evaluation very early in the planning stages of a project.  The rules have a common set of challenges including project definitions, applicability determinations, emissions inventories, agency and non-governmental organization (NGO) scrutiny, public review and comment, lengthy permit application preparation and regulatory agency review schedules, and now environmental justice (EJ) obligations.  Add to that the technical challenges associated with PSD permitting [e.g., best available control technology (BACT) and air quality dispersion modeling], NNSR permitting [e.g., lowest achievable emission rate (LAER), emissions offsets, and alternative siting analysis], and state program regulatory nuances, the end result is two very challenging permitting programs, mostly implemented by individual state or local permitting agencies, that in most cases, facilities choose to avoid whenever possible.  To further complicate the NSR program, United States Environmental Protection Agency (U.S. EPA or EPA) guidance regarding how the PSD and NNSR programs are implemented can change like the political wind, with policies that are implemented under one administration often reconsidered, revised, or rescinded by the following administration.
From our vantage point, 2023 looks to be more of the same, except that U.S. EPA is additionally taking a closer look at and considering changes to state and local minor NSR permitting programs.  Our 2023 NSR outlook is provided below and it looks like we will be in for an interesting ride. If you are considering a project that will require an air permit application, we can help you navigate the ever-changing landscape of NSR permitting.
Recission of December 7, 2017, Pruitt Memo
On December 9, 2022, EPA Administrator Regen formally rescinded the memorandum titled "New Source Review Preconstruction Permitting Requirements: Enforceability and Use of the Actual-to-Projected- Actual Applicability Test in Determining Major Modification Applicability" that was issued by former EPA Administrator Pruitt on December 7, 2017.  The 2017 memorandum clarified (at that time) what the current U.S. EPA policy was with respect to a facility's use of the actual-to-projected-actual applicability test when evaluating facility modifications for NSR applicability and states "the EPA intends to focus on the fact that it is the obligation of source owners or operators to perform pre-project NSR applicability analyses and document and maintain records of such analyses as required by the regulations."  The key piece of the 2017 memorandum was the U.S. EPA's acceptance of a strategy that included a facility's use of the actual-to-projected actual applicability test as a means to avoid NSR applicability. With the rescission of the 2017 memorandum, we can expect that U.S. EPA (and states) will now officially be able to "second guess" your projected actual emissions rates and that the use of the actual-to-projected-actual applicability test as an overt means to avoid major NSR (setting your projection to just under the significant emissions rate and managing post-project emissions) is no longer a viable option. Expect to include more detail and justification for your emissions projections in your permit applications.
Discretionary Project Emissions Accounting (PEA) Rule Revisions
On March 13, 2018, the U.S. EPA issued a policy guidance memorandum titled "Project Emissions Accounting Under the New Source Review (NSR) Preconstruction Permitting Program."   The 2018 PEA policy guidance allowed facilities to account for emissions decreases that are associated with a given project during "step one" of an NSR applicability analysis thereby changing a 2006 U.S. EPA policy where only emissions increases were considered during step one of an NSR applicability analysis and enforceable emissions decreases were only considered during the "step two" netting evaluation.  The PEA policy did not require step one emissions reductions to be enforceable. The PEA policy was formalized as a revision to the NSR regulations on November 24, 2020, and became effective on December 24, 2020.  A consortium of environmental non-governmental organizations (ENGO) filed a Petition for Reconsideration on January 21, 2021, regarding the final PEA rule.  On October 12, 2021, EPA Administrator Regan denied the petition for reconsideration, denied a request that the rule be stayed, and denied a request to withdraw the March 13, 2018 PEA memorandum.  However, EPA Administrator Regan concluded that "…the petition raises concerns that warrant further consideration by the EPA in a separate rulemaking effort" and that "…the EPA …plans to initiate, at its own discretion, a rulemaking process to consider revisions to the NSR regulations to address the concerns raised by the petition for reconsideration."  As we enter 2023, ALL4 anticipates that EPA will initiate rulemaking to revise the PEA rule to address the primary concerns of the petitioners which include:
The final rule fails to ensure that offsetting emission decreases are used to show that a "project" will not cause a significant emission increase in Step 1 of the NSR applicability analysis result from the change being evaluated (i.e., are the emissions decreases really part of the project?).
The final rule unlawfully allows a source to avoid NSR by offsetting emission increases resulting from a change with non-contemporaneous emission decreases (i.e., emissions decreases that are accounted for may not be "contemporaneous" with the project).
The EPA has not ensured that project emission decreases will occur and will be maintained (i.e., the emissions decreases relied upon are not permanent and enforceable).
The U.S. EPA anticipates a rule proposal in the Fall of 2023. It will be interesting to see whether any policy changes at state agencies result since states were not required to adopt the PEA approach.
Fugitive Emissions Rule Revisions
On October 14, 2022,  the U.S. EPA proposed to repeal the 2008 Fugitive Emissions Rule that has been stayed, in some form, since September 2009 and to remove an exemption for modifications that would be considered major solely due to the inclusion of fugitive emissions.  In essence, the proposed revisions retain the rule provision that excludes fugitive emissions when determining whether a facility is a new major stationary source if the facility is not one of the 28 listed categories required to include fugitive emissions in 40 CFR 52.21(b)(1)(iii).  However, once a non-listed facility becomes a major source under the applicable NSR regulations, the proposed revisions require that increases in all types of emissions (including fugitive emissions) must be considered when determining whether a proposed change would be a major modification.  The EPA expects that the proposed revocation of the 2008 Fugitive Emissions Rule will have a "limited practical impact" on the regulated community.  ALL4 anticipates finalization of the proposed Fugitive Emissions Rule revisions in 2023. If your facility is a non-listed major stationary source, you will want to consider how this rule change would impact permitting projects you are planning.
Revisions to Minor NSR Program Requirements for State Implementation Plans
In response to a July 8, 2021 report issued by the U.S EPA Office of Inspector General titled "EPA Should Conduct More Oversight of Synthetic-Minor Source Permitting to Assure Permits Adhere to EPA Guidance," U.S. EPA has begun to consider options to address the findings provided in the report.  While the focus of the report centered on permitting programs in Colorado and Oklahoma, U.S. EPA plans to address the findings nationally as a focus on State's Minor NSR programs, many of which are based on rules that are over 40 years old.  As identified below, much of EPA's concerns and common themes center around public notice requirements for NSR permits, transparency in the air permitting process, and accountability for affected facilities.  U.S. EPA engaged stakeholders during the Fall of 2022 to solicit input and EPA's key focus areas are summarized below:
Public Notice for Synthetic Minor Sources – U.S. EPA is concerned that state synthetic minor permits may not meet current EPA state implementation plan (SIP) rules regarding public participation. EPA's position is that setting permit limits and conditions to ensure that a facility is not subject to more prescriptive requirements (i.e., major NSR) requires transparency and accountability.
Public Notice for Modifications at Major NSR Sources – U.S. EPA is concerned that some state/local air permitting agencies provide permit exemptions for modifications when emissions increases are less than their minor NSR permitting thresholds. Current EPA SIP rules require state/local permitting agencies to provide a 30-day public comment period for any NSR permit. EPA's position is that transparency and accountability is required by applicant analyses that establish a project's status as a non-major NSR modification.
Public Notice for True Minor Sources – U.S. EPA is concerned that certain true minor sources (e.g., "higher emitting" minor sources, minor sources in areas with high background concentrations of criteria pollutants, and cumulative impacts of multiple minor sources within a geographic area) are not subject to public notice and comment requirements. Current EPA SIP rules require state/local permitting agencies to provide a 30-day public comment period for any NSR permit. EPA's position is that state/local air permitting agencies need to ensure transparency and accountability for true minor sources.
General Permits/Permits by Rule – U.S. EPA is concerned that current SIP regulations do not explicitly support the use of General Permits or Permits by Rule. While General Permits and Permits by Rule are public noticed at the time each are established by a state or local agency, EPA is concerned that public awareness regarding the use of General Permits and Permits by Rule is lacking. EPA's position is that General Permits or Permits by Rule need to be based on a minor NSR program to ensure transparency and accountability and is considering several options to improve such programs.
Exempt or Deminimis Sources – U.S. EPA is concerned that classes or categories of sources that are considered exempt or deminimis by state air permitting agencies were established during the development of the state or local air permit program many years ago (e.g., mid-1970s) through a program demonstration. EPA's position is that state and local minor NSR program exemptions or deminimis sources must "…continue to be protective of current day NAAQS, including short term NAAQS"  and is considering whether exempt or deminimis projects should be allowed in nonattainment areas.
Additional Areas of Permit Review – U.S. EPA is considering additional means for public outreach related to minor NSR permitting programs including public hearings or meetings, databases of minor NSR permitting actions, and outreach to ensure that the general public understands administrative and legal remedies for challenging minor NSR decisions. U.S. EPA is also interested in additional means that state and local agencies can use to ensure protection of the NAAQS in their minor NSR permit programs including criteria used by air permit agencies to require NAAAQS analysis for minor NSR permits and their authority to prevent construction of minor NSR projects that endanger the NAAQS.
There is quite a bit to unpack with regard to EPA's concerns with state and local minor NSR programs and how they plan to address their concerns.  The underlying concern of industry is that state and local NSR programs are generally very effective and that any current benefits associated with state and local NSR programs (e.g., expediency, familiar processes, etc.) will be lost with additional U.S. EPA oversight.  EPA anticipates a notice of proposed rulemaking in October of 2023 and a final rule by August 2024.
ALL4 is tracking all of this activity around NSR permitting and can help you navigate changing policies and regulations and the differences in NSR permitting across states. If you are contemplating a project that could be affected by any of these changes, we can help you develop a permitting strategy and timeline and work with you to successfully get your project permitted. We can also help you develop technical comments when federal or state regulatory changes are proposed. Reach out to Roy Rakiewicz or your ALL4 project manager for more information or for assistance with your next project.