National Forklift Safety Day 2023
Posted: June 8th, 2023
Authors:
Victoria S.
Kyle C.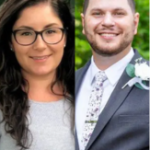 National Forklift Safety Day (NFSD) is observed on the second Tuesday of June each year, which is June 13 this year. This year is the 10th anniversary of NFSD which was started as an initiative by the Industrial Truck Association (ITA) and NFSD is observed to highlight the importance of safety for manufacturers, operators and those who work around forklifts.
Background
In 1923, the first electric truck with raising forks was produced. During WWII materials were moved on wooden pallets and new longer lasting forklift models were introduced. In the 1960's forklifts as we know them are invented. Modern forklifts come in all shapes and sizes and are more powerful and capable than ever before. Depending on the model, some units can carry loads up to 35,000 pounds!
Warehouses, manufacturing facilities, retail stores, to name a few examples can have massive loads of materials, which require moving by using vehicles with immense lifting and holding capacities. Even if a material is lightweight, it can be nearly impossible for a person to transfer it without any additional help. With the use of forklifts, workers can effortlessly move materials on site without any hassle.
The National Institute for Occupational Safety and Health (NIOSH) notes that each year nearly 100 workers are killed and another 20,000 are seriously injured in forklift-related incidents. Forklift overturns are the leading cause of fatalities and represent about 25 percent of all forklift-related deaths, while foot injuries are the most prevalent of nonfatal incidents.
If you work on or around forklifts here are some safety tips to help protect you and your surroundings.
If in doubt, don't lift it. If the load isn't steady or secure, wait until it can be arranged properly.
Know what's around you. Be aware of your surrounds, keep an eye out for pedestrians or other equipment.
Inspect before use. Does everything look to be in good working order? If not, report it and don't use it.
Are you trained? If you don't have training on the equipment, why are you using it?
What can you do for NFSD?
Organize a workshop or demonstration – Host a safety workshop for your operators or provide other forms of training.
Review Safety Protocols – Use NFSD as a chance to review your training and safety procedures. Make sure guidelines are up to date and share any updates with your employees.
Sign up for a Webinar or event – ITA hosts an event every year with an impressive panel of speakers who discuss several aspects of forklift safety. An in-person event is taking place in Washington D.C. this year on June 12-13 and is free to attend!
ALL4 assists clients with forklift safety training programs and inspections for a wide range of industries. We can develop forklift safety programs, training, and provide OSHA compliance evaluations, including recommendations and corrective actions for any compliance gaps. If you have questions on forklift safety and its effect on your facility, please reach out to Victoria Sparks at vsparks@all4inc.com.