Meet John Slade
Posted: December 14th, 2021
Author:
All4 Staff

2021 marks a special milestone for John Slade – his 50th year of service to the improvement of air quality in the Commonwealth of Pennsylvania!  ALL4 is especially proud of our colleague and friend on his achievement. We recently asked several of John's ALL4 co-workers to share how he has impacted their careers and here is what the team had to share:
There are few people who can claim a 50-year career during which they have been steadfast, dedicated, committed, and accountable to the goal of pursuing clean air while balancing the economic integrity for industry, both here in Pennsylvania and throughout the United States. John's long-term persistence, adaptability, integrity, leadership, and mentorship matched with a keen appreciation of matters technical, regulatory, and scientific have been impactful to those who have worked with him.
John Slade, degreed Aerospace Engineer, former top air regulator, world class air quality consultant – above all an exemplary teacher. John was my first supervisor 48 years ago when I began my career in the field of air pollution control. His influence, and the personal training he gave me way back then has had a profound effect on my career and my life, and I can literally say, that without him I would not be who I am today or where I am today. That is a lot! If you have worked with John you know that not only is he extremely intelligent, he is also compassionate, committed and willing to give himself for the betterment of all.  These qualities made him a perfect fit for ALL4 where he has thrived in his "second" career and helped many others grow and succeed in their own endeavors. From the bottom of my heart and on behalf of many others, thank you John for being who you are!
John Slade's arrival at ALL4 was a transformative moment as it cemented us as the air quality consulting firm in PA.  Around that same time frame, we had several other proven air quality professionals join ALL4 and these additions validated the vision that we saw for ALL4.  John brings a deep understanding of the Clean Air Act, the development of air quality regulations, and the regulated community.  Most importantly, John has a commitment to the environment and for creating scenarios where everyone wins.  John's kindness and openness to teach, mentor, and share his wealth of knowledge with others creates a legacy in PA that is unmatched.
I first met John at an EPA Emissions Inventory event back in the early 90's in Raleigh.  I was a snot nosed kid that didn't know anything and John was running the session in which I was presenting.  I remember his command of all things Air Quality related and I was pretty intimidated knowing John was "the man" at DEP on AQ.  The fact that John reached out to us after he left DEP was one of the biggest validations we have experienced as a company.  It continues to amaze me that everyone I talk to in PA equates ALL4=John Slade; in fact this occurred at least 4x in the past couple of weeks.  The most impressive attributes I respect about John are his empathy and humility.  To transition into consulting and continue to challenge himself every day is just incredibly inspiring and he carries himself in such a humble manner that belies the status he has achieved and the esteem in which he is held.  I really look up to that and I am forever grateful for John "picking us" because we would not be where we are today without his contributions!
I'm filled with gratitude that I've had a sliver of almost 7 years of working with John while at ALL4, where he has always graciously shared his time, knowledge, and various fun stories with me, both on a professional and personal level.  He effortlessly switches gear from one topic of knowledge and project to another.  I can always count on John for his dependability and accountability, his flexibility and eagerness to take on new challenges, his thoughtfulness and technical expertise and insight, and his fresh perspective and honesty if he doesn't agree with an approach.  Thank you, John, for your mentorship and friendship, both mean so much to me! – Sally
Upon my transition from industry to consulting John took me under his wing to teach me consulting. His passion for teaching is unsurpassed. He is a trusted friend and mentor to many, including me. John cares.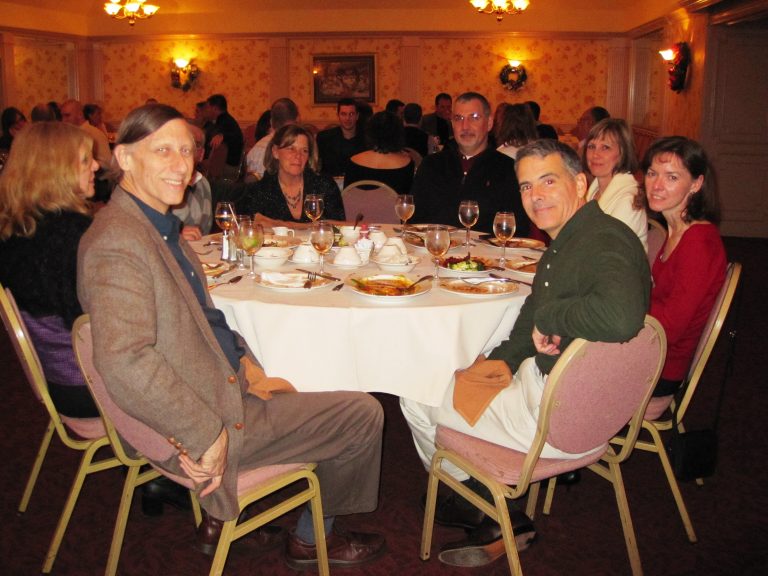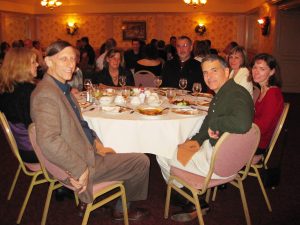 John and I have been working together for many years, and while I could rattle off a long list of ways he's mentored me through challenging projects, regulatory developments, and compliance issues – I am most grateful to him for mentoring me as a person.  John's "way of being" is the reason he is successful, well-regarded, and admired by coworkers, clients, and regulators.  John is the first one to get on the phone, have the hard conversation, and work tirelessly for a resolution.  And, in the spirit of developing a legacy of quality professionals, John is intentional about every interaction – making sure that he's teaching, guiding, and encouraging us to be at our best, always.  John remembers the little things, is genuinely interested in us as people, and is always up for a good deep dive into boating, sous vide steaks, Florida sunshine, and parenting.  I am so lucky to call him a friend and mentor, and am grateful for every time he's picked up the phone to call me.
John Slade is an institution unto himself.  His name is synonymous with air quality permitting in Pennsylvania.  Over the last 50 years he has honed and applied his craft and in so doing established himself as the elder statesman of regulatory contributors.  One might assume that John's stature in his profession would make him unapproachable.  That assumption would be a mistake.  John is humble, always willing to assist others in the pursuit of supporting clients, and looks for every opportunity to pass his knowledge forward by mentoring and shaping others.  His impact to ALL's success is impossible to quantify, but ALL4 certainly would not be in the same position without John's contribution.
Working with John teaches you lessons in not only how to achieve technical excellence, but how to do so with unwavering integrity and compassion. John creates a safe learning atmosphere on each project, where no question feels too small or too silly to ask him. I cannot put into words how much I have valued John's working knowledge, mentorship, and friendship during my time at ALL4.
We are thankful that John is a part of the ALL4 team and appreciate his dedication to the environmental community!