Kentucky Publishes Fish Testing Report on PFAS Levels
Posted: November 8th, 2022
Authors:
Scott K.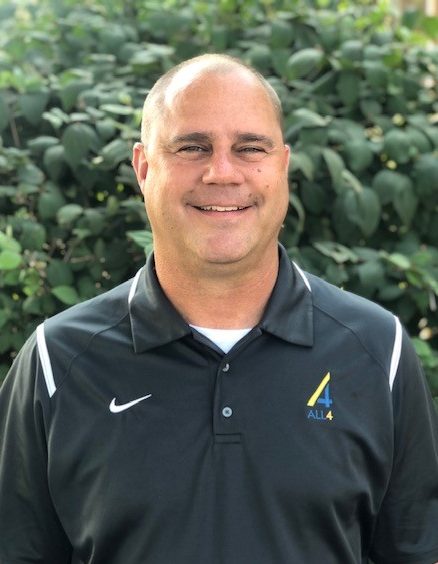 On Friday, September 9th, the Kentucky Energy and Environment Cabinet (Cabinet) published their Interim Report on Initial Fish Tissue Results for Per- and Polyfluoroalkyl Substances (PFAS). This is the latest communication on the presence of PFAS in the waters of the Commonwealth. This adds to the data collected by Kentucky Department for Environmental Protection (KDEP) in 2019 from public community drinking water systems (81 sample locations) and in 2020 from state-wide surface water (40 sample locations). The KDEP will continue to sample for PFAS, communicate results, and update consumption guidance based on the findings.
PFAS are a large group of man-made chemicals that have been manufactured for decades in the United States and other parts of the world. These compounds are widely used in many items, such as non-stick cookware, water-repellant clothing, stain-resistant carpets and upholstery, and fire-fighting foam. Because of their widespread use and their persistence in the environment, PFAS contamination has been found in water, air, and soil, as well as detectable levels in humans, animals, and food products. Studies of certain PFAS have shown that exposure may be associated with various adverse human health effects. In addition, the U.S. Environmental Protection Agency (U.S. EPA) preliminary analysis on whether concentrations of certain PFAS compounds in human blood could be associated with eating fish found a positive correlation.
KDEP sampled fish from seven different streams between 2021-2022. Additionally, in early 2022, fish samples were collected from 13 lakes. Samples represented both predator and pan fish including largemouth and smallmouth bass, rock bass, rainbow trout, bluegill, green sunfish, and longear sunfish. The fish tissue samples revealed levels of perfluorooctane sulfonic acid (PFOS), one of the most discussed chemicals in the PFAS group, between 0.31 and 50 parts per billion (ppb). The average PFOS concentration was higher in fish from the stream study (13 ppb) compared to fish from the lake study (5 ppb). An additional 15 different PFAS compounds were detected at concentrations of 18 ppb or less. This tissue study represents only a small sampling of Kentucky waterways and fish species.
Absent a standard for PFAS, Kentucky officials recommend continuing to follow the fish consumption guidance for mercury and any other site-specific advisories. These recommendations are broken down by population and predatory fish category. U.S. EPA has also not yet issued fish consumption standards for PFAS, however, according to the PFAS Strategic Roadmap, U.S. EPA is continuing fish tissue monitoring activities to further aid State and Tribal fish advisory programs. For drinking water, U.S. EPA has recently revised interim lifetime health advisories for four PFAS compounds and is also in the process of developing maximum contaminant levels (MCL) for PFOS and perfluorooctanoic acid (PFOA), with proposed draft standards anticipated by the end of 2022.
The development of information and evolving regulatory landscape provides many questions, and not a lot of answers, to date. Although PFAS are currently unregulated in the Commonwealth, KDEP, Kentucky Department of Fish and Wildlife Resources, and the Kentucky Department for Public Health are all working with U.S. EPA and other public health and environmental protection agencies across the nation on appropriate ways to regulate fish consumption levels for PFAS. The Kentucky PFAS website includes current state sampling data and links to other relevant data sources.
ALL4 will continue to provide information and updates on PFAS regulations as they develop. For additional information, check out this recent article on U.S. EPA's proposal to designate PFOA and PFOS as hazardous substances under CERCLA. If you would like to know more about how ALL4 can assist you with evolving PFAS regulatory development or general environmental, health and safety issues, please contact Scott Kirkpatrick at skirkpatrick@allinc.com or one of our regional offices.