Being Your Client
Posted: September 6th, 2022
Authors:
Madison J.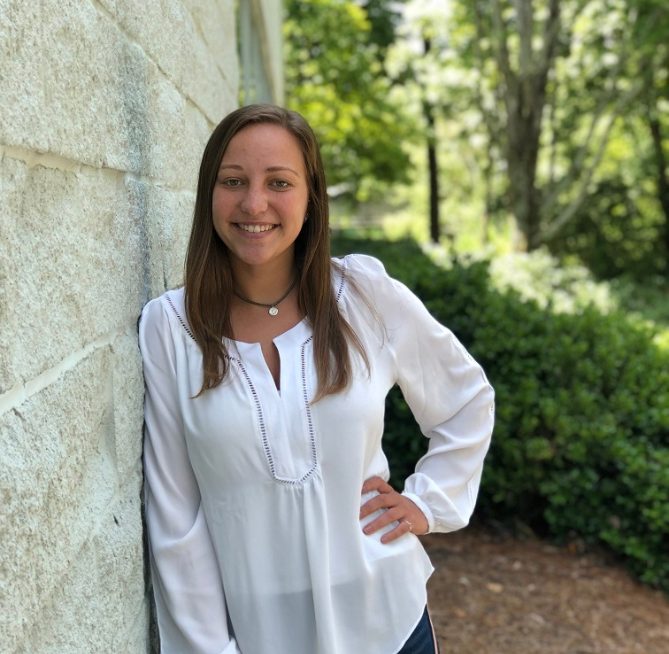 Where I Started
My name is Madison Jones, and I am a Consulting Engineer at ALL4. I started my career here in July 2019  immediately after graduating from the Georgia Institute of Technology where I majored in environmental engineering and minored in climate change. I joined ALL4 because their values resonated with me and I was interested in environmental consulting. In the past three years, I've worked under managers in Georgia, Pennsylvania, and North Carolina on projects ranging from emissions inventories, greenhouse gas reporting, chemical inventories, state and federal permitting, and many others. While I spend most of my days in the Atlanta office, a few day-long site visits to clients were sprinkled into my first two years.
Where I've Been
In August 2021, I got my first onsite opportunity to support a pulp and paper mill in eastern Georgia. The job entailed being onsite two days per month to complete their routine monthly wastewater sampling and reporting. This support lasted about five months. My days at the pulp and paper mill consisted of mostly office work, reviewing calculations, and making sure all data made sense and was complete, plus one or two drives around the mill to understand the process better.
In February 2022, my office leader asked if I was interested in supporting a client with their wastewater sampling and reporting. This role included spending about three days per month for three months (…which turned into six months) collecting wastewater samples from seven of their sites and then reporting the data once we got it back from the lab. I normally spent one day driving roughly 300 miles around the metro Atlanta area to all seven sites, stopping at each ready-mix plant, and putting samples in a cooler. While back in the office, I worked with the client to submit each report once the results were processed.
Where I'm Going
One of the aspects that I enjoy about onsite client support is getting out of the office. Instead of being cooped up at my desk, I get to pick what sunny days I want to travel around town. But there's a lot more to it.
I'm also at a point in my career where I can identify other areas that clients may need assistance. Being there in person, I spend a day in their shoes and see firsthand where there are gaps that ALL4 can help fill. These two onsite support opportunities were designed to temporarily fill staff positions while our clients found permanent staff. Originally designed to help our clients sustain during transition, they've become opportunities where ALL4 can help them grow and improve their operations.
Lastly, supporting clients firsthand has reaffirmed my desire to be a consultant. As a consultant, I can flex my schedule, I can lean on others for support, and I have countless technical resources a dial away. By completing onsite client support early on, I have quickly gained more understanding and empathy of our clients' jobs and needs, as well as confidence interacting with our clients.
I appreciated having the opportunity to learn more about what it's like to work at a facility and experience the responsibilities our clients have firsthand. Client interface and brand-building are part of career progression at ALL4, and my onsite client support has directly aided in charting my path by instilling confidence, providing client-facing opportunities, and building my brand both internally and externally as an aspiring project manager.