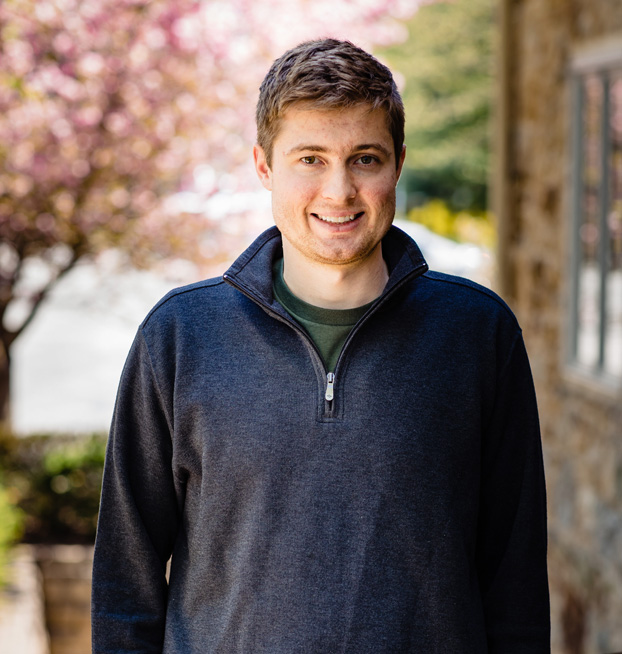 Thomas Saylor
Consulting Engineer
Pennsylvania - Philadelphia Office
Contact Thomas
Area Of Expertise
Air Quality
Education
The Pennsylvania State University, Bachelors of Science in Chemical Engineering, 2011
Career Highlights
I joined the ALL4 team as a staff engineer in 2011 after graduating from Penn State University.  I have worked on the submittal of Title V Operating Permit applications and renewals as well as plan approval applications in multiple states.  I have compiled emissions inventories, modeled facility air concentrations, and assisted clients in a variety of fields including, but not limited to, pulp & paper mills, landfills, lead battery recyclers, and a chocolate company.  I currently track regulatory requirements in Maryland, New Jersey, and Delaware in addition to the federal requirements for All4's EnviroReview, and actively participate in the Air Quality Modeling Initiative.
Affiliations
Air & Waste Management Association (AWMA)
Connect With Thomas:

Get to know Thomas
Have you ever had a nickname (or two)?  If so, what are/were they?
My most popular nickname was simply my initials, "TS." One of my good friends in high school started to call me "TS" and it stuck. Then more people began to know and call me by that nickname.
When you were 8 years old, what did you want to be when you grew up?
At that age, I wanted to be a veterinarian. I'm not talking about a domestic pet veterinarian; I wanted to be a zoo veterinarian so that I could be around the big, wild, exotic animals. I was fascinated with animals and thought that a career around them would be a dream come true. It wasn't until I was a little older until I found out that veterinary school would add more years to the end of my education, which consequently caused me to lose some interest in that field.
What is one of the most memorable experiences you have had at ALL4?
Definitely my first holiday party as an ALL4 employee. In the weeks leading up to the party, I heard numerous stories of how awesome previous parties had been, which naturally raised my expectations for my first experience. I was afraid that with high expectations, I was in danger of being disappointed when the date of the actual party arrived. I can happily say that it did not disappoint and I already cannot wait for the one next year.
What was the most memorable Halloween costume you ever wore?
One year I was Waldo, from the book "Where's Waldo?" I had perfected that costume from his striped shirt all the way down to his circular frames. It's funny though, in real life Waldo's outfit sticks out from the crowd, as opposed to blending in to the crowd in the book series. I had a lot of people saying that they "found me" on that Halloween.
Stick shift or automatic?
DSG, or "Direct-Shift Gearbox." As defined by Wikipedia, a DSG is "an electronically controlled dual clutch, multishaft manual gearbox, in a transaxle design without a conventional clutch pedal, and with full automatic, or semi manual control." It basically lets you choose between driving automatic or stick shift without having to bother with the clutch. By using a dual clutch system, a DSG can achieve faster shift times, and eliminates the torque converter of a conventional epicyclic automatic transmission.
Who is the most famous person you have ever met?
I met Nomar Garciaparra before he was famous. When he played minor league baseball for Trenton Thunder I had the opportunity to meet him and get his autograph before he was called up to the big leagues to play for the Boston Red Sox.
Do you have any hidden talents that people you meet would not expect?
I can solve a Rubik's cube in about 2 minutes (one of the cooler things I learned in college).
What are you known for at ALL4?
I have recently become the Recess Coordinator for ALL4. The Recess Committee at ALL4 is basically the equivalent (but much cooler) of the Party Planning Committee from the NBC hit series, The Office. I'm also known for being the guru of Seinfeld quotes and trivia. I always welcome a challenge from someone who thinks otherwise.
If you were stranded on an island, what are three things you couldn't live without?
1. My girlfriend 2. Some kind of ball that I could throw or bounce 3. Chips and salsa (yes, chips and salsa counts as one combined entity).
What is the most unique thing about working at ALL4?
The most unique thing about ALL4 is the staff of employees that we have working here. You can't find a better collection of people anywhere else. Everyone works well together and that is essential in a company that relies on teamwork. The setting is also pretty unique. Who else have you talked to that said that their office is an old renovated barn?