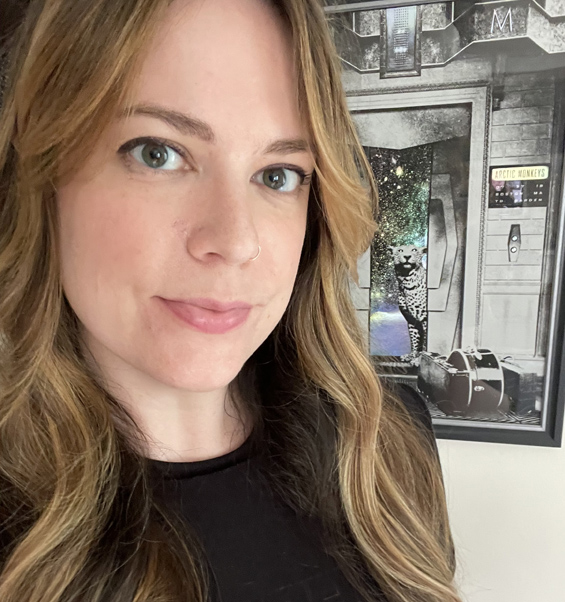 Stephanie Thomas
Technical Editor
Pennsylvania - Philadelphia Office
Contact Stephanie
Education
Emerson College, Bachelor of Fine Arts, Writing, Literature, and Publishing 2012
Career Highlights
Stephanie has 10 years of editing experience and has worked on a variety of texts from children's books to higher education and legal education textbooks, novels, academic works, and more. She has contributed to bestselling books, educational apps, and digital resources.
Get to know Stephanie
1. Have you ever had a nickname (or two)? If so, what are/were they?
The only one I've enjoyed is Stevie, because I am a huge fan of Stevie Nicks. Any other nickname hasn't felt quite like me. I'm a Stephanie.
2. When you were 8 years old, what did you want to be when you grew up?
I wanted to be a writer and make my own books. And I also wanted to be a marine biologist and save sharks.
3. What is one of the most memorable experiences you have had at ALL4?
Getting to experience the camaraderie and genuine friendships here. It made me feel welcomed within the first few minutes of joining the team.
4. What was the most memorable Halloween costume you ever wore?
I once found a vintage tunic that looked almost exactly like the one the character Link, from the Zelda video game series, wears. I painted my own accessories and carried a plastic sword around. Later that night I met a group dressed as Mario Kart; it was amazing.
5. Stick shift or automatic?
Automatic. I'm not opposed to a stick, I'm just here for the convenience.
6. Who is the most famous person you have ever met?
I met Jason Segel and Alan Cumming at separate book signings and Chuck Palahniuk at a writer's conference. The most famous to me was Lindy West, an author I admire.
7. Do you have any hidden talents that people you meet would not expect?
My memory for song lyrics and random trivia is pretty excellent, which is a talent because my everyday memory is like swiss cheese.
8. What are you known for at ALL4?
Probably for being the "words person" and one of the only people without a science degree.
9. If you were stranded on an island, what are three things you couldn't live without?
A fully stocked, infinite-battery Kindle; a thick notebook; a Staedtler triplus fineliner pen.
10. What is the most unique thing about working at ALL4?
The culture – it's people first, and it shows.