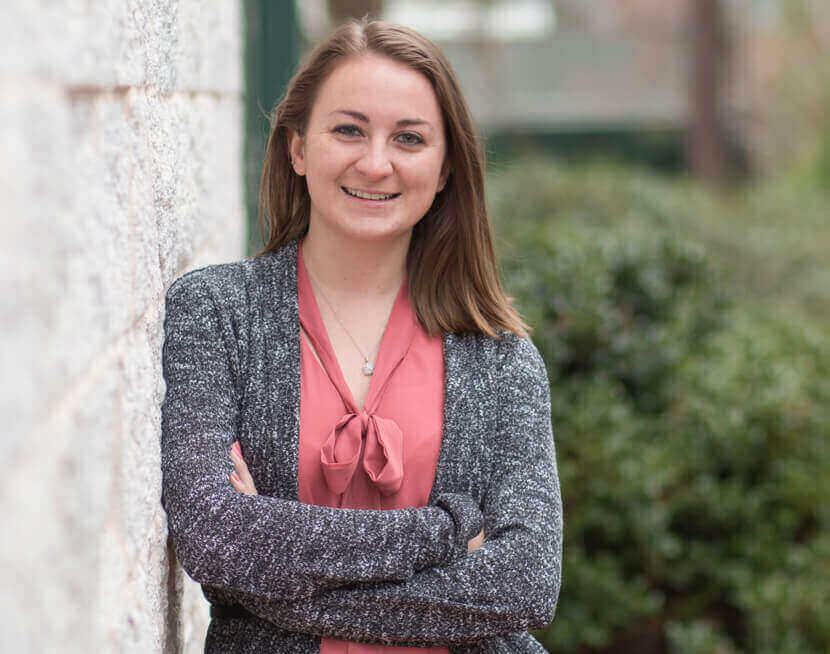 Stacy Arner
Managing Consultant
Pennsylvania - Regional Support
Contact Stacy
Area Of Expertise
Air Quality, Health & Safety, Waste Management
Education
The Pennsylvania State University, Bachelor of Science in Chemical Engineering and Minor in Environmental Systems Engineering, 2017
Career Highlights
I joined ALL4 in August 2017 after graduating from Penn State. During my time at Penn State, I was a teaching assistant for an engineering public speaking class, in which the main objective was to increase the technical communication skills of engineering students.
Connect With Stacy:

Get to know Stacy
Have you ever had a nickname (or two)?  If so, what are/were they?
A lot of people call me Stac (pronounced "Stace")
When you were 8 years old, what did you want to be when you grew up?
I always wanted to be a Marine Biologist (let's be real, that's still one of my dream jobs), but unfortunately, I never learned how to swim. Once I realized that a background in swimming was pretty much a necessity, I gave up on that idea.
What about ALL4 has surprised you the most?
I was surprised by just how nice, welcoming, and helpful everyone was!
What was the most memorable Halloween costume you ever wore?
I dressed up as Wednesday Addams during my freshman year of college for extra credit. I came up with the costume in 30 minutes based off of the clothes I already had in my closet.
Stick shift or automatic?
Automatic.
Who is the most famous person you have ever met?
I haven't met really any famous people, but I did meet former Penn State Kicker Joey Julius (aka Big Toe Joe).
Do you have any hidden talents that people you meet would not expect?
I have twirled baton for most of my life and have competed in the sport for over 10 years. I can also touch my tongue to my nose.
What would you like to become known for at ALL4?
I would like to become known for being dependable and super organized.
If you were stranded on an island, what are three things you couldn't live without?
My batons, my cat, and my laptop (with unlimited charge and Wifi, of course)
What is the one thing that most attracted you to ALL4?
I thought it was so cool that so many employees at ALL4 really liked their job and what they were doing with the company – whether they have been working here for 6 years or 6 months!