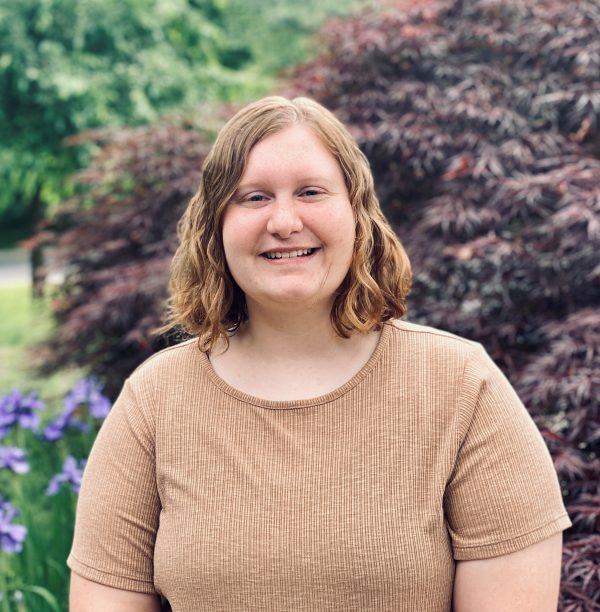 Sarah Papson
Business Unit Administrator
Pennsylvania - Philadelphia Office
Contact Sarah
Education
B.S Digital Communications, Lebanon Valley College, 2022 Minor Business Administration, Lebanon Valley College, 2022
Career Highlights
Sarah Papson is a recent graduate from Lebanon Valley College. She majored in digital communication and minored in business administration. During her undergraduate year, she completed an internship with Bell Nursery, working on their internal communication applications. Upon graduation, she accepted a position as administrative assistant at ALL4 in May 2022.
Connect With Sarah:

Get to know Sarah
Have you ever had a nickname (or two)? If so, what are/were they?
I've never had a nickname other than people calling me by just my last name
When you were 8 years old, what did you want to be when you grew up?
I absolutely loved the beach and loved animals, so as a kid I wanted to be a marine biologist
What about ALL4 has surprised you the most?
The people here are absolutely amazing! Everyone here is so nice and friendly
What was the most memorable Halloween costume you ever wore?
As a kid I remember be and my friends dressing up as Snow white and the 7 dwarfs
Stick shift or automatic?
Automatic – I never learned how to use stick shift
Who is the most famous person you have ever met?
Shea Quinn from the band "The Sharks". Was able to play with him and his new band a couple times.
Do you have any hidden talents that people you meet would not expect?
I love learning to play new instruments! I can play drums, guitar, ukulele and more
What would you like to become known for at ALL4?
Someone you can always count on
If you were stranded on an island, what are three things you couldn't live without?
My ukulele, my cat, and a laptop
What is the one thing that most attracted you to ALL4?
The culture!