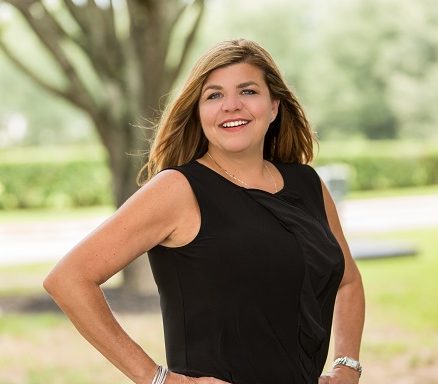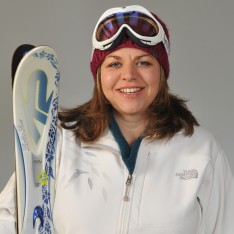 Kristin Gordon
Directing Consultant
Texas - Houston Office
Contact Kristin
Education
Villanova University, Masters in Business Administration, 2005 Pennsylvania State University, Graduate Environmental Studies, 2000 The Ohio University, Bachelor of Science in Chemical Engineering, 1997
Career Highlights
Kristin Gordon is a Directing Consultant with over 20 years of experience as an air quality consultant and is based in Houston, TX. She opened ALL4's Houston office in 2014 and joined ALL4 in 2004. Kristin's air quality consulting experience spans over twenty-five states with an emphasis on MACT, NSPS, PSD/NSR and Title V permitting and has worked for clients in a wide variety of industries. She is actively involved with the AFPM environmental committee and AWMA. Kristin is a registered professional engineer in several states and has a BS in Chemical Engineering from Ohio University and an MBA from Villanova University.
Affiliations
Professional Engineer: Texas, Pennsylvania, Louisiana, and South Carolina;
AFPM Environmental Committee Member;
Air & Waste Management Association (A&WMA) Gulf Coast Chapter, Secretary;
ALL4 Air Quality 201: NSR/PSD, Ambient and Meteorological Monitoring
Connect With Kristin:

Get to know Kristin
Have you ever had a nickname (or two)?  If so, what are/were they?
Kristin must have been too long to scream across campus (or the bar) so sometime in college, K, began to stick (and is still used today). It can be a challenge for people to spell my name correctly, so "two I's, two O's" (as in the vowels in my name) stuck for a period of time after I explained the proper vowels to use. And with the last name Gordon, "Flash" certainly has been used a few times!
When you were 8 years old, what did you want to be when you grew up?
Definitely a meteorologist (as in the TV weather person kind).
What is one of the most memorable experiences you have had at ALL4?
Tough one… gotta go with Paint Ball. Unique experience when you hand your colleagues loaded guns. At the other end of the spectrum, I'd have to say the first year we took part in the Best Places to Work in PA….pretty cool to get No. 7 in our first year. We had no real expectations and as the numbers got lower, the excitement and anxiety grew!
What was the most memorable Halloween costume you ever wore?
Two of us went as bags of Brach's jelly beans our Freshman year at Ohio University (Google: Ohio University Halloween and you'll get an idea of the craziness). Let's just say about two blocks into Court Street, the bags and beans (balloons) were long gone and we then looked like burglars in all black.
Stick shift or automatic?
Definitely, stick. First car was a stick Ford Festiva; took my driver's test on it and haven't looked back!
Who is the most famous person you have ever met?
The "Miller High Life" guy – you know, the one from the commercials that comes into snooty bars with his beer dolly and takes back their Miller High Life. Yes, I did meet him at a bar, Starboard in Dewey, DE.
Do you have any hidden talents that people you meet would not expect?
Play the clarinet (ok, it's been a few years since I've played). Played in the OU Marching 110 (Google: Ohio University LMFAO Party Rock Anthem to get an idea of the fun we had). Even got to march in President Clinton's first inaugural parade.
What are you known for at ALL4?
Hmmm, tough one. Probably for wearing many hats (from project management to marketing, to new business development to EnviroReview).
If you were stranded on an island, what are three things you couldn't live without?
My dog, an endless supply of books (beach reads of course) and my iPod (with unlimited battery life).
What is the most unique thing about working at ALL4?
Our culture and approach to business fosters such a fun and healthy work environment (all while getting things done). To my personally, it's been the ability to develop, craft, and control my own destiny without barriers! Very fulfilling!