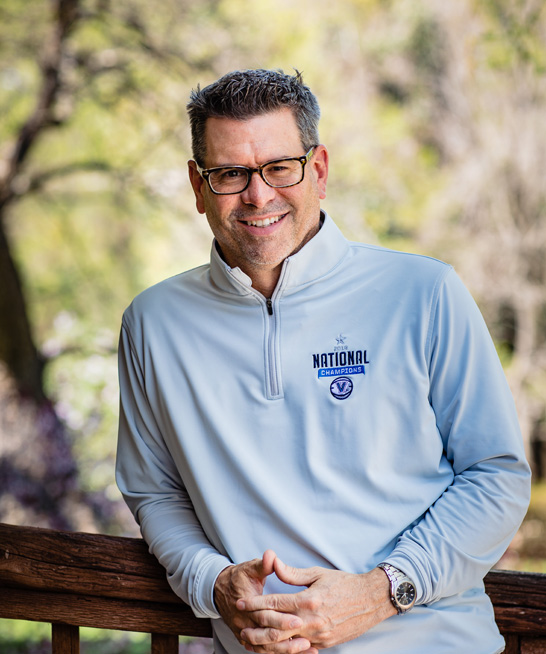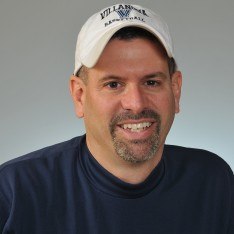 Kevin Hickey
Chief Operating Officer
Pennsylvania - Philadelphia Office
Contact Kevin
Education
Villanova University, Bachelor of Science in Mechanical Engineering, 1989
Career Highlights
I am one of the founding Principals of ALL4. Although I have worked in the air quality consulting field for decades, my role at ALL4 has progressed (or regressed depending on how you look at it ☺) from "consultant" to COO. I lead our project management group, recruiting program, coaching program, human resources, information technology, and creating and living a "best in class" culture. The stuff that I do is all in support of helping to position ALL4 and our GREAT consultants to serve our clients. My passion is for creating, sustaining, and enhancing our BEST IN CLASS culture. Every now and then I still get involved in air quality projects as I do have significant air permitting experience related to both Title V and major and minor (or State only) New Source Review (NSR). I have worked extensively with clients to implement compliance programs for processes subject to various different MACT and NSPS Subparts. Another part of my background is significant experience working with a wide variety of emission trading programs, such as the Federal NOx, SIP, and Acid Rain programs. I have had the privilege of assisting clients in a variety of industries with virtually every area related to emissions budget regulations including permitting, monitoring, allocation management, training, project management, and compliance strategy development.
Affiliations
Air and Waste Management Association (AWMA), Delaware Valley Chapter, Board of Directors (2006-current)
Air and Waste Management Association (AWMA), Mid-Atlantic States Section, Treasurer (2008-current)
Pi Tau Sigma, National Mechanical Engineering Honor Society, 1988
Tau Beta Pi, National Engineering Honor Society, 1987
Connect With Kevin:

Get to know Kevin
Have you ever had a nickname (or two)?  If so, what are/were they?
Have had several, the obvious and the not-so-obvious. With the last name Hickey you can imagine there is a lot of potential there. Hick and Hickster are the most common. As for the "not so obvious", I was called "Frank" in college. It stuck to the point that there are many people that never knew my real first name. Mr. Straub likes to refer to me as "Lemon", that one came from a U2 song but I am still not exactly sure how that connected to me, you'll have to ask him. Also, have been nicknamed "Stanley" by another buddy of mine.
When you were 8 years old, what did you want to be when you grew up?
A professional baseball player. That dream ended by age 9 after taking my first ground ball in the face and riding the pine for Scamuffa's Deli.
What is one of the most memorable experiences you have had at ALL4?
When we won the "Best Environmental Consulting Firm to Work for" Award in 2010 and were also honored by Inc. Magazine as a "Best Place to Work" both in 2010 and 2019.
What was the most memorable Halloween costume you ever wore?
1986. Georgetown Halloween Parade. I road-tripped from Villanova with a bunch of friends and we were KISS. My buddy Vince is a natural artist and he did our make-up. We were dead-on. A close second would be Greg Louganis…the diver after he had hit his head on the diving board. The head wound got a little messy after a few drinks.
Stick shift or automatic?
Whichever goes faster. I love to go fast. Unfortunately, police officers love to stop people that love to go fast.
Who is the most famous person you have ever met?
Michael Jordan in 1988.  Got a chance to watch him and the Bulls practice at a small gym in Philly.
Do you have any hidden talents that people you meet would not expect?
I would say I have a fairly good grasp of inane sports trivia.
What are you known for at ALL4?
That's a tough one. I have no clue and probably don't want to know! I guess I am known as the dude who runs the weekly meetings and is always harassing the PMs.
If you were stranded on an island, what are three things you couldn't live without?
I'll interpret "things" as inanimate objects and also assume these aren't things I would need to stay alive as much to stay entertained. I'll go with a laptop with an unlimited battery life and internet access, a 5-iron, and large book of crossword puzzles.
What is the most unique thing about working at ALL4?
Being able to laugh at and with one another.