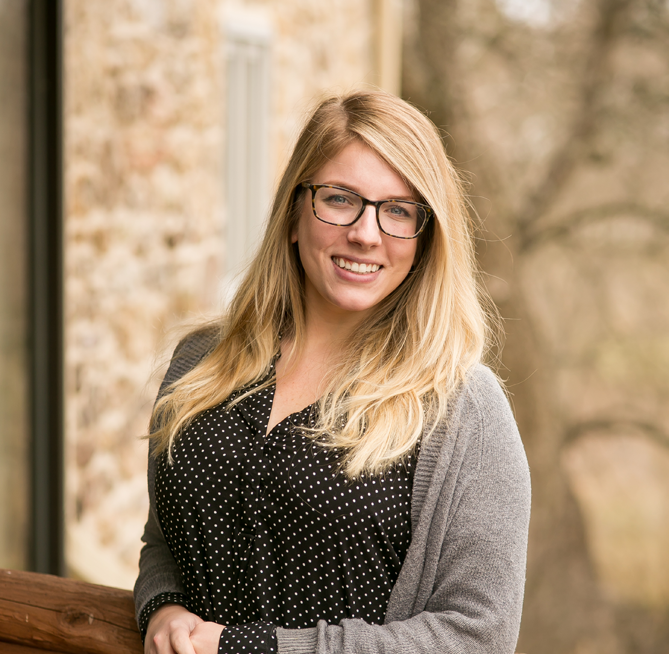 Kayla Turney
Technical Manager
Pennsylvania - Regional Support
Contact Kayla
Area Of Expertise
Air Quality
Education
The Pennsylvania State University, Bachelor of Science in Environmental Systems Engineering, 2014
Career Highlights
Ms. Kayla Turney joined the ALL4 team in June of 2014 after graduating from Penn State University with a B.S. in Environmental Systems Engineering. Before graduating, Kayla interned with PA Department of Environmental Protection (PADEP) where she conducted inspections on low-hazard dams and learned about the permitting process associated with PADEP. Kayla also passed the Fundamentals of Engineering (FE) Exam.
Connect With Kayla:

Get to know Kayla
Have you ever had a nickname (or two)?  If so, what are/were they?
People usually just called me "Kay" or my last name "Turney", or any of my older brother's nicknames with a "little" put in front of it.
When you were 8 years old, what did you want to be when you grew up?
I really wanted to be a Notre Dame football player ever since I saw the movie "Rudy", but my backup career at that age was a pediatrician.
What is one of the most memorable experiences you have had at ALL4?
I came to the office for an interview. It was during a blackout from snow storms in the area, so the  night before I had to stay in a pitch dark hotel room without any heat or hot water in the middle of  February. The story was a good ice‐breaker (no pun intended) for the morning interviews though.
What was the most memorable Halloween costume you ever wore?
Last year, my two roommates and I went as a water molecule. They were the hydrogen atoms and I  was the oxygen. We wore giant, hand‐made, paper mache bubbles and carried around squirt guns and sprayed people with water.
Stick shift or automatic?
Automatic, unfortunately. I tried to learn to drive a stick in high school but I'm pretty terrible.
Who is the most famous person you have ever met?
I used to work at the Pittsburgh International Airport so I've met a handful of semi‐famous people.  Probably the most noteworthy ones would be Franco Harris, Ben Roethlisberger, and Wiz Khalifa.
Do you have any hidden talents that people you meet would not expect?
I'm really good with directions for some reason. If I go somewhere once, I can always find my way back. My mom would sometimes call me her "personal GPS".
What are you known for at ALL4?
Since I just started I'm probably only known as the "new girl" or "the one from Pittsburgh".
If you were stranded on an island, what are three things you couldn't live without?
An iPod with unlimited battery life, guacamole, and duct tape (you can make anything out of duct tape).
What is the most unique thing about working at ALL4?
It's hard to pick just one thing because everything ALL4 does is unique. What stands out the most to  me so far is the commitment to helping others in all aspects of the job. Everyone is very open and  they truly want to see you succeed here, which is refreshing and encouraging.