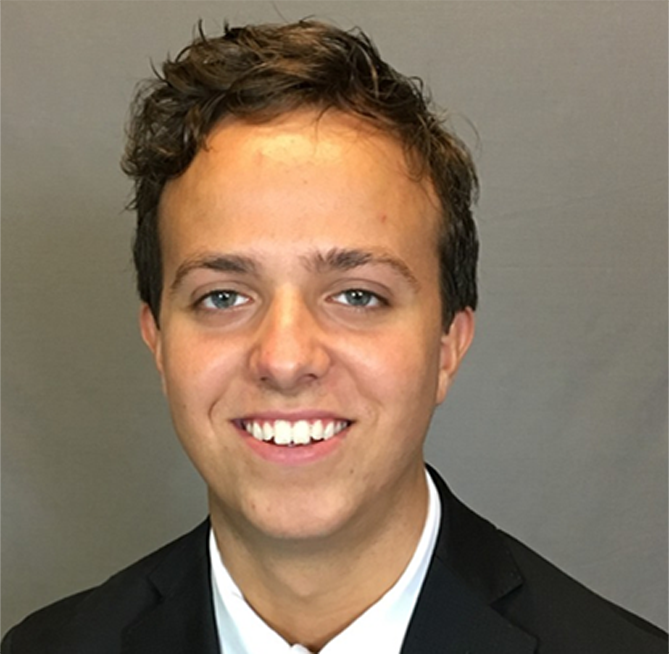 David Ross
Business Development Consultant
South Carolina - Regional Support
Contact David
Education
University of Pittsburgh, Bachelor of Science in Mechanical Engineering, 2018
Career Highlights
David graduated from the University of Pittsburgh in 2018 with a BS in Mechanical Engineering before working as a Field Engineer/Superintendent for Kiewit Power Constructors for two years and later joining ALL4 in March 2020. In his time at ALL4, David has worked with a variety of industries on environmental permitting and compliance. These industries include power generation, beverage manufacturing, pulp & paper, automotive, aluminum & steel foundries, and more. David has gained exposure to ALL4's key service areas through project work and time spent on-site with clients learning how EHS compliance is applied in the field. David spent three months working onsite at a pulp & paper mill in Kentucky before transitioning his role to business development. David's current focus is to expand on ALL4's client base and develop strategic partnerships with new clientele through business development.
Connect With David:

Get to know David
1. Have you ever had a nickname (or two)? If so, what are/were they?
The most common nickname is "DR" (not Doctor, just the letters). Other than that, a lot of people called me by my last name growing up – "Ross."
2. When you were 8 years old, what did you want to be when you grew up?
When I was little, I loved playing football with my family and friends in the yard and always wanted to be a WR in the NFL
3. What about ALL4 has surprised you the most?
So far, I have really enjoyed how welcoming and friendly everyone has been.
4. What was the most memorable Halloween costume you ever wore?
When I was in 6th grade, I wore a blow up "fat-suit" and went as a plumber.
5. Stick shift or automatic?
I learned to drive on a stick shift, but now I drive automatic. (I do miss the stick shift though).
6. Who is the most famous person you have ever met?
I met Sidney Crosby at an Awards Dinner in Pittsburgh and I also met The Bus (Jerome Bettis) outside of a hotel in Pittsburgh.
7. Do you have any hidden talents that people you meet would not expect?
I really enjoy cooking, although I don't know if I would classify it as a talent yet.
8. What would you like to become known for at ALL4?
Being helpful and hard-working. Always going the extra mile and putting forth my 100% effort.
9. If you were stranded on an island, what are three things you couldn't live without?
I would bring my two dogs, a device to play music on and a fishing rod.
10. What is the one thing that most attracted you to ALL4?
I was most attracted to the culture of ALL4. I really wanted to find a company that didn't just say they cared about their employees but proved it through their exceptional culture and ALL4 does just that.