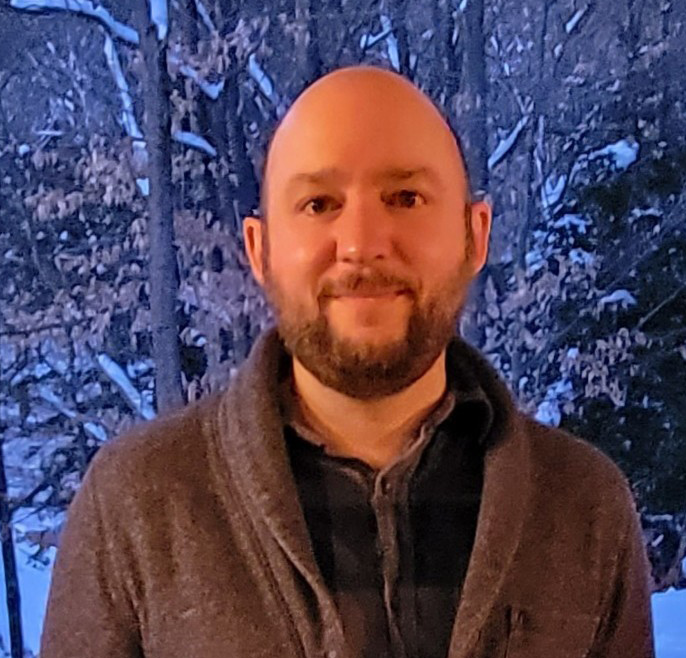 Daniel Brese
Managing Consultant
Vermont - Regional Support
Contact Daniel
Education
Bennington College, Bachelor of Science in Biology, 2005 University of New Mexico, Master of Science in Biology (Ecology), 2010
Career Highlights
Daniel joined ALL4 in October 2021 as a Consulting Scientist. Daniel comes to ALL4 with more than 10 years of experience in the areas of air quality monitoring, air emissions permitting, and modeling using the AERMOD air dispersion model. Daniel has worked with a variety of clients throughout the country in the renewable energy, power generation, forest products, manufacturing, healthcare, education, and transportation sectors.
Prior to joining ALL4, Daniel worked with clients in the biotech and chemical sectors conducting studies under GLP standards that assessed agrochemical fate and exposure in air, water, and soil in the Midwestern and Southeastern U.S.
Daniel graduated from Bennington College with a bachelor's in biology and completed a master's in biology with a concentration in ecology at the University of New Mexico.
Affiliations
Ecological Society of America
American Chemical Society
Connect With Daniel:

Get to know Daniel
1. Have you ever had a nickname (or two)? If so, what are/were they?
I grew up in rural Georgia. If you're Southern and you don't have a nickname, you might be deficient in some way. I have had several nicknames since childhood, but I settled on "Daniel" years ago just to be ironic.
2. When you were 8 years old, what did you want to be when you grew up?
I wanted to be a paleontologist and study dinosaurs like Robert Bakker. That dream didn't come true, but it must be contagious because both of my sons want to be paleontologists, too.
3. What about ALL4 has surprised you the most?
The authenticity and generosity of the staff. Everyone at ALL4 actively lives the core values of the company and works like a team.
4. What was the most memorable Halloween costume you ever wore?
In my first year of grad school my wife and I went to a Halloween party dressed as Mrs. Vorhees and a camp counselor from Friday the 13th.
5. Stick shift or automatic?
Automatic. I drove a stick shift once in New Zealand and was asked never to do that again.
6. Who is the most famous person you have ever met?
When I was 15, I met the 1996 US Olympic basketball team ("Dream Team") at Disney World. They were super friendly and let us hang out with them like VIPs.
7. Do you have any hidden talents that people you meet would not expect?
I make cider I have been told that I make good barbeque.
8. What would you like to become known for at ALL4?
Being a good role model for others, doing excellent work, and telling great dad jokes.
9. If you were stranded on an island, what are three things you couldn't live without?
My dog Cύ, my music collection, and a lot of sunscreen (I burn easily).
10. What is the one thing that most attracted you to ALL4?
As a company, ALL4 is driven by values and results rather than by convention or tradition.